What Is Red Bali?
Oasis Kratom is a premium vendor for Red Bali Kratom Powder. Red Bali is very potent and gains its potency levels through a specialized drying process. This type of Mitragyna Speciosa tree produces large leaves and grows quickly.
The potency of a kratom strain relies on many factors, such as the region that it is grown in, the weather it encounters while growing, as well as the drying process once it has been harvested. Red Bali contains more than 25 alkaloids. These include mitragynine and 7-hydroxymitragynine.
Red Bali lasts for shorter periods of time when compared to other strains. Therefore, avid users will sometimes buy their Bali in bulk, and may also use this strain to blend with others.
Where Does Red Bali Kratom Originate From?
Red Bali originates from the Bali Islands in Southeast Asia. The Bali Strain is offered in green, white, and red-veined kratom. Kratom is often characterized by its vein color and where it originates from. This helps users to identify their favorite strains.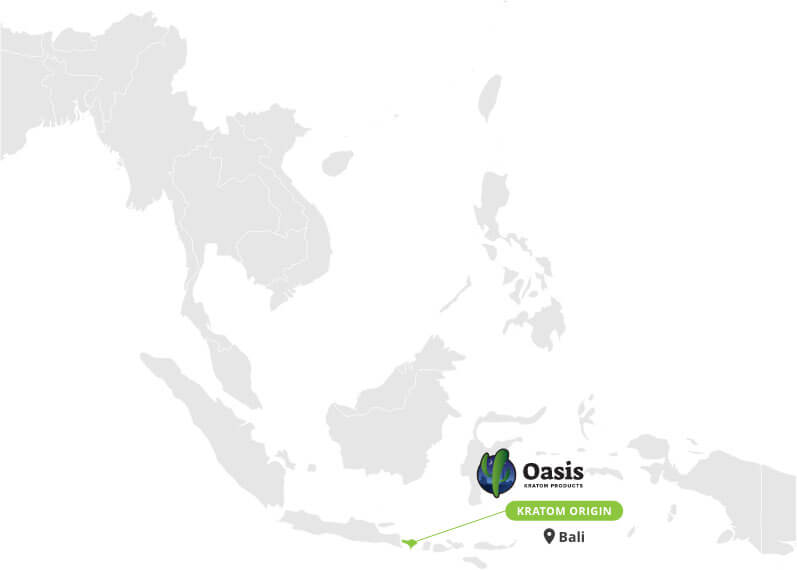 How Is Red Bali Kratom Made?
Like all strains of kratom, the leaves come from the Mitragyna Speciosa trees that grow throughout Southeast Asia. Red-veined kratom happens to be produced from the most mature kratom leaves. Once the leaves are harvested they will go through a specialized drying process. Then the leaves will be crushed into a powder and sold. The powder can be used by itself or can produce other products such as capsules and tinctures.
The American Kratom Association
The American Kratom Association advocates for kratom when there are talks of a ban. Since kratom is not regulated at a federal level, each state is left to decide how they want to handle kratom. Most states allow their citizens to freely use kratom as they wish, but there are some that have banned its use completely.
The AKA has been very successful in their efforts. They have helped overturn many legislations that intended to ban kratom. They have also set up GMP protocols for vendors to follow. In doing so, the kratom industry is a safer place for consumers.
The AKA is working with each state to get them on board with the Kratom Consumer Protection Act. This Act will help regulate the industry and make it easier for consumers to access their favorite strains.
We are a part of the AKA and adhere to all GMP protocols. In doing so, we are providing the highest quality products that the market has to offer. To learn more about the AKA visit their website.
Related Products
We offer a number of capsules and powders including Red Maeng Da, Red Dragon, Red Borneo, and Red Thai.
If you like Red Bali Kratom you could also try these vein colors:
Check if Red Bali Kratom is legal in your state.