Montana is known for its beautiful scenery. However, many kratom users in or around this state are wondering, "Is kratom legal in Montana?" Kratom is legal to buy, sell, or possess in this state. There are some legalities surrounding kratom that you should be aware of. So, let's take a closer look at the kratom legalities in Montana.
Is Kratom Legal In Montana?
Kratom is not regulated at a federal level, so each state can make its own decision as to how to handle kratom. A majority of states, including Montana, allow the use of kratom. However, it is important to note that law officials have been making a move toward banning kratom. While the DEA tried to place a nationwide ban on this herb several years ago, it fizzled out due to the overwhelming support that kratom has throughout the United States.
Montana's Public Health Office has been taking notice. So much so, that they started to take note of locations offering kratom products. This was shortly after a newsletter was posted in February 2018.
Most states have allowed the use of kratom, but some have completely banned its use. Others allow kratom throughout the state, but there are particular areas within the state that have banned its use. This is true in the state of Florida. Kratom is legal to buy, sell, and possess in all areas of Florida except for Sarasota.
As of right now, Montana allows the use of kratom. So, you can find it in shops across the state. Including popular areas such as Bozeman, Helena, Missoula, Whitefish, and Great Falls.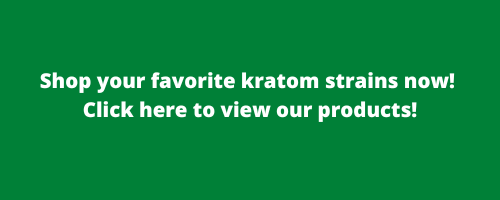 Legalities of Kratom In Montana
Montana is pinged as a state to watch when it comes to kratom legalization. Although it is legal at the moment, there are rumors that lawmakers may be interested in banning this herb throughout the state.
This only comes after health officials are recorded as making notes of shops that offer kratom products. It's an interesting factor since there are no real talks of banning kratom in Montana, which would lead to suspicions.
Currently, there are no public claims of banning kratom in Montana. However, kratom users should closely watch the laws in this state and offer support when it is needed. Anything that could change and support would be the only thing that could keep kratom from becoming illegal in this state. At this time, there is no pending legislation regarding kratom, which is a good thing for kratom enthusiasts.
Classification of Kratom In Montana
Since kratom is legal in Montana, there is no classification of it in this state. There are several states, such as Rhode Island, Indiana, and Arkansas that have placed kratom on a controlled substance list beside other dangerous drugs like morphine and heroin.
However, this is not the case for kratom. At the moment, there are no talks of classifying kratom in Montana. So, you can freely buy, sell, or possess it without any worries.
Finding high-quality Gold Maeng Da Kratom Is Not Easy. Check out Oasis Kratom's pure and organic products that are third-party lap tested.

$15.00 – $325.00

Select options
The American Kratom Association
Oasis Kratom is a part of the American Kratom Association (AKA). This advocacy group has set GMP protocols for the industry, making it a safer place for consumers. We adhere to all protocols and ensure you are getting the highest quality kratom products on the market.
The AKA is also working to get all states to adopt their Kratom Consumer Protection Act. This act aims to place regulations for the industry. This will help vendors provide high-quality kratom that is unadulterated and uncontaminated. In return, the industry will be a safe place for consumers and appease worried lawmakers.
The missing piece of the puzzle at the moment is the fact that kratom is an unregulated industry. If all states adopt the KCPA, this will change and lawmakers will not have the worries they have now with this all-natural herb.
You must follow the AKA and offer support when it is needed. This is the only way to help keep kratom legal throughout the nation.
The Kratom Consumer Protection Act
The Kratom Consumer Protection Act was designed by the American Kratom Association (AKA) along with the Botanical Education Alliance (BEA).
It will include and address the following issues:
Manufacture, distribution, sale, and possession of kratom
Manufacture, distribution, and sale of contaminated or adulterated kratom
Any age restrictions
Fines and penalties
Testing kratom
Labeling kratom products

Is Kratom Popular In Montana?
Now that you know the answer to, "Is kratom legal in Montana?" You may be wondering if it is popular in this state. Yes, kratom seems to be a popular herb in this area. Many shops offer kratom, including vape shops, smoke shops, and specialty shops. This allows citizens the chance to pick up kratom locally and see the wellness support that it has to offer.
Is Kratom's Legal Status In Jeopardy?
At this point, there are no rumors of banning kratom on a nationwide level. So, this indicates that each state will still be in charge of rather or not they want to legalize kratom. The status of kratom on a national level seems to be at a solid point. It is only at the state-level that you have to worry about kratom and its legalities at the moment. However, be aware that this could all change. This is why you should keep up with kratom laws. Especially if you are an avid user of this herb.
Will Montana Ban Kratom?
There are no official rulings of kratom being in jeopardy in the state of Montana. However, it would be good to keep a close eye on the laws and provide your support if needed. It is rather odd that Health Officials in the state are making note of shops that offer kratom products.
Buying & Shipping Kratom In Montana
When you buy kratom online, vendors will only ship to areas where kratom is legal. So, you are in luck, as kratom is legal in Montana. A lot of people are concerned with the fact that kratom may have to travel through areas of the nation where it is illegal. Even with this as the case you do not have to worry.
All carriers have to uphold laws, and if there are no laws banning kratom in your area then they should have no issues shipping it. It is not the areas that kratom travels during the shipping process that you should be worried about. It is the final destination that determines if you can obtain kratom or not.
BUYING KRATOM ONLINE
Buying your kratom online tends to be one of the best options. It allows you to get high-quality products at a fraction of the price. Plus, online vendors tend to offer a larger range of products, which means you have more strains to choose from. If you are buying from an online vendor here are a few things you will want to keep in mind:
Make sure that the vendor that you choose is registered with the American Kratom Association.
Read reviews to help understand other customers' interactions with the company.
Make sure that lab testing is conducted on all products and that it is 100% Mitragyna Speciosa.
Send an email to the company and ask a few questions. This will help you see how long it takes for them to respond. If it takes an extended amount of time you may consider looking for another company.
Where Can You Buy Kratom in Montana?
If you want to pick up some kratom at local shops, be sure to check out these locations:
Cold Smoke
Cold Smoke is known for its friendly staff and a wide variety of products. This smoke shop is one you will not want to pass up when in Montana.
Location: 1802 1st Ave N, Billings, MT 59101
Phone: (406) 252-0470
Hours: Monday – Saturday 10 to 7, Sunday 10 to 5
Mellow Mood
This tobacco shop has a large variety of tobacco products for you to explore. The staff is helpful and the location is easy to get to.
Location: 7 Tai Ln, Bozeman, MT 59715
Phone: (406) 582-5492
Hours: Everyday 10 to10
Grateful Shed
Their selection includes kratom, tobacco products, vape juice, pipes, and much more. Do not forget to stop in and check out Grateful Shed when in Bozeman.
Location: 2230 W Main St, Bozeman, MT 59718
Phone: (406) 586-7752
Hours: Monday – Saturday 10 to 7, Sunday 10 to 5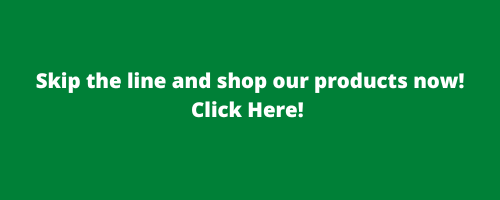 Oasis Kratom
Oasis Kratom is a proud member of The American Kratom Association. We offer the highest quality kratom in the industry. All products are ethically harvested and we test according to GMP regulations. Each lot is tested 9+ times for salmonella, E. coli, staph, yeast, mold, and to confirm its 100% all-natural Mitragyna Speciosa. Visit our Lab Test page to learn more about our quality assurance measures or to request a copy of our most recent lab test results.
Let us know if you have any questions when shopping around. Thanks for taking the time to check out our site. We hope this has answered the question, "Is kratom legal in Montana?"


---