Kratom One was founded by two friends and kratom enthusiasts who loved to learn about Mitragyna Speciosa. They claim to be the only source that offers 100% pure and organic kratom. We truly hope that is the case, but it should be noted that virtually every kratom vendor makes this claim and very few of them have the proof to back it up. The company was founded in Santa Barbara, California, and is still headquartered there now. 
This was the only information available on their website. They do not indicate when the company was founded. A tool to check the age of a domain showed that this domain was registered in 2012. It is safe to assume Kratom One is about that old. If true, that is pretty old for a kratom vendor. A brand that has been around for close to a decade must be doing something right.
Their website is not terrible, but it just seems a little sparse and bland. Part of that is because they have way too much white space on the above-the-fold section of their homepage. There is not enough relevant information for the consumer. There are only a handful of pages on the site. Minimalist designs are great, but this company may have taken it a bit too far. It looks like this company did get into blogging in 2020, but they only have a few posts currently live. Still, it is a better effort than most kratom vendors make.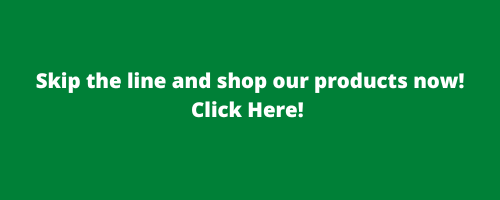 Accreditation by the American Kratom Association
Kratom One is not accredited by the American Kratom Association. As a part of their work towards fighting for a fully legalized and regulated kratom industry, the AKA created a set of standards for kratom vendors to comply with to show the FDA the industry was open to regulation. They created an extensive audit, and vendors who passed the audit got their stamp of approval. The program is called the good manufacturing process standards, or GMP for short.
Kratom One is not a part of this program, nor is there any evidence that they tried to become a member. This is concerning since a vendor who has been in the industry for so long should be more active in advocacy. Even more concerning is they do not seem to mention anything about lab-testing their supply on their website. It is our opinion that no one should buy from vendors that do not test their supply. Not only do we test our supply, but we are also one of only 25 kratom vendors who are approved by the American Kratom Association.
Product Range
Kratom One has a lackluster product range compared to other kratom vendors. It looks like they only have six total products in their entire shop. They don't even have enough products to bother categorizing them by vein color. All products are in powder form.
The fact that they have such a narrow selection suggests they procure their supply from small-time farmers who can only produce a couple of strains. Two of their selections are blends – triforce and white fire. Their product pages do not mention which strains compose the blend.
Blends are generally frowned upon, especially if they are proprietary and not widely recognized by the industry. The reason is it becomes impossible to create a consistent blend that yields the same test results uniformly. It can also be assumed that the Bali and Maeng Da strains offered are blends of different vein varieties within each strain. They give no distinction if the vein color of these strains is red, green, white, yellow, or gold. Only their Red Horn and Super Green Malaysian mention the vein variety.
Pricing
Kratom One sells in 100 g, 250 g, 500 g, 1 kg, and 2kg increments. Each of the six products has a slightly different price structure. The cheapest strain starts at $25 and goes to $360. The most expensive strain starts at $29 and goes to $460.
These prices are extremely high and further suggest that this company purchases from small-time suppliers who cannot afford to give large discounts for big bulk orders. For a price comparison, our kilograms are only $79 compared to $180-$240 at Kratom One.
Finding high-quality Gold Maeng Da Kratom Is Not Easy. Check out Oasis Kratom's pure and organic products that are third-party lap tested.

$

15.00 –

$

325.00 Select options

Looking to buy 100% pure gold bali kratom online at affordable prices? oasis kratom offers aka and gmp verified products starting at $15. shop now!

$

15.00 –

$

325.00 Select options

Green Malay Kratom comes from the forests that are found within Malaysia's mountainous countryside. Lab Tested - Money Back Guarantee!

$

15.00 –

$

325.00 Select options
User Opinions and Customer Service
Kratom One has between 4 and 12 reviews on each of their products on their website. The problem with in-house review systems is they can easily be manipulated. There seem to be no reviews for this company on third-party review sites.
There does not even seem to be much mention of this brand on Reddit, which is strange if this company is as old as their domain is.
Kratom One Coupon Codes
It seems like there are a couple of third-party coupon sites that have coupon codes for Kratom One. The catch is you have to buy a coupon pack to get the code. The price of the pack ends up making the coupon less valuable.
Refund Policy
Their refund policy page is sparse and direct. It says they offer a 30-day satisfaction guarantee. If you need to make a return, you just contact their support email to get the process going.
Shipping
Kratom One offers same-day shipping for orders placed before 3 PM PST between Monday and Friday. Orders placed on Saturday and Sunday are processed Monday. Shipping is through USPS and the default is Priority shipping. It usually takes 2-3 days for deliveries within the continental US.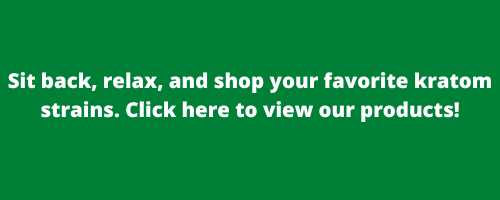 Conclusion
Kratom One is a small-time kratom vendor with only 6 total product offerings. While it seems like the founders do have some passion for their industry, they have not backed it up through advocacy for the industry. They are not approved by the American Kratom Association, nor do they seem to care about going through the approval process.
Their prices are quite high. Their cheapest kilogram, at $180, is still more than double our price for kilograms. There are no glowing reviews about this company on Reddit or any other review platform, so there is no incentive to give this company a try. Give our shop a browse for quality kratom at good prices.


---