This state is famous for Mardi Gras and its laid-back lifestyle, but is kratom legal in Louisiana? Yes, you will be able to buy, sell, or possess kratom in this state. However, kratom has had some ups and downs which may potentially lead to the ban of this herbal remedy.
Let's take a deeper look at the kratom legalities in Louisiana.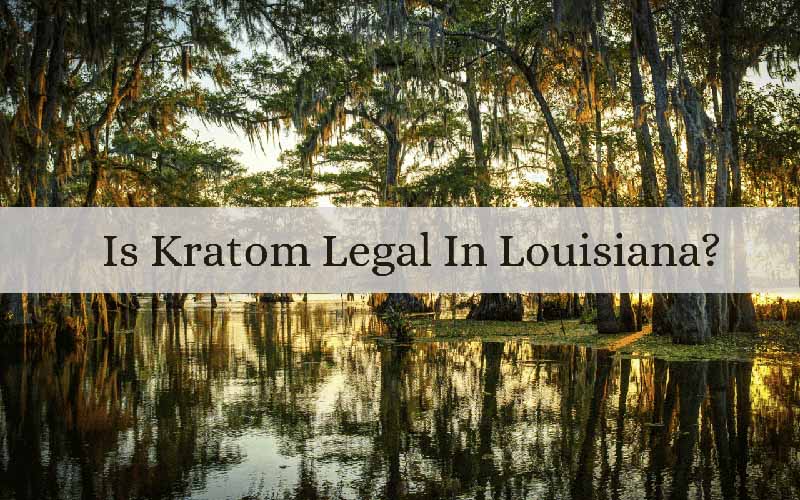 Is Kratom Legal In Louisiana?
If you are new to kratom or planning a trip, you may be wondering is kratom legal in Louisiana. Currently, kratom is legal here but there may be some laws coming into effect that could potentially change kratom regulations.
In the past, there have been several attempts to ban kratom but none have been successful. Controversy over this herb began in 2014, and it continues to pop up. Mitragyna Speciosa originates from Southeast Asia but has become increasingly popular in the western world over the last 10 years.
Louisiana does not have counties but they do have parishes. So, no matter where you are in Louisiana you can buy, sell or possess kratom. This includes major cities such as New Orleans, Baton Rouge, Lafayette, Shreveport, and Bossier City.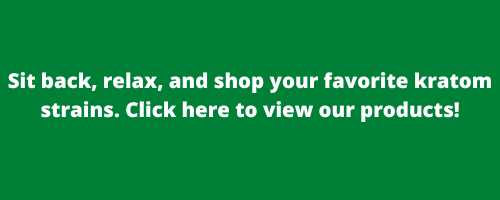 Kratom Legislation In Louisiana
In 2014, the first attempt to ban kratom came about. The bill LA HB19 suggested adding to the controlled substance list any material, mixture, or compound that contains Mitragynine, 7-Hydroxymitragynine, and/ or Mitragynine pseudoindoxyl which are active alkaloids found in kratom. It died in the committee but was revised and brought back the following year.
The new bill LA HB174 was introduced in 2015 to the Louisiana Senate. This bill did pass but the amendments excluded kratom compounds. So, kratom remains legal. However, this would not be the end of the potential talks of banning kratom in the great state of Louisiana.
In 2018, a kratom salmonella outbreak contaminated 3 individuals in the state of Louisiana. None of these individuals died, however, it did bring up more questions about this ancient herb. As a result, bill LA HR177 was introduced.
This bill urged the Louisiana Department of Health to conduct studies on kratom and make a decision on whether or not it should be classified as a controlled substance. In 2019, bill LA HR203 passed. The main concern that lawmakers have with kratom is the fact that the industry remains unregulated. Which allows for unsafe products to be produced and sold.
However, in February 2020, bill LA HB523 was introduced. If the Louisiana Kratom Consumer Protection Act passes, it will regulate the manufacturing, sales, distribution, and labeling of kratom products. Learn more about the Kratom Consumer Protection Act below.
Classification Of Kratom In Louisiana
At this time, kratom is not classified in Louisiana. Although there have been attempts to classify the alkaloids in kratom as a controlled substance, all the bills have been revised. Currently, the Louisiana Senate is working on passing the Kratom Consumer Protection Act, which will help regulate the industry. With this in place, there will be less of a chance of kratom ever being ban in Louisiana.
The Red Dragon strain is known for its intensity. It is often taken in lower doses than other Red Vein Kratom. Lab Tested - Money Back Guarantee!

$15.00 – $325.00

Select options
Who Is The American Kratom Association?
The American Kratom Association, also known as the AKA, is the main advocacy group for kratom across the United States. This group has been able to set some guidelines for the kratom industry, including GMP regulations and the Kratom Consumer Protection Act (KCPA). These guidelines are not mandatory but they have helped many states regulate kratom and stop it from becoming ban.
The AKA kratom advocates are known for stepping in when there are talks of banning kratom. They have been able to get a lot of legislation overturned. They hope to get every state on board with the KCPA so that the kratom industry is a safer place for consumers. This Act will help appease lawmakers, as well as ensure all vendors and manufacturers are following safe practice protocols.
The AKA is a consumer group, so they are not for corporate gain. They actively monitor federal, state, city, and municipal legislation. To learn more about the AKA and its active efforts, check out the American Kratom Association website.
What Is The Kratom Consumer Protection Act?
The Kratom Consumer Protection Act (KCPA) was designed to set regulations for the kratom industry. Many states have issues with kratom because the industry is not regulated. So, the KCPA adds a layer of protection for consumers and vendors. The KCPA will address the following concerns:
Manufacture, distribution, sale, and possession of kratom
Manufacture, distribution, and sale of contaminated or adulterated kratom
Any age limits
Fines and penalties
Testing kratom
Labeling kratom products
The KCPA was introduced by the American Kratom Association (AKA) along with the Botanical Education Alliance (BEA).
Is Kratom Popular In Louisiana?
Now that you know the answer to is kratom legal in Louisiana, you may be wondering if this herb is popular in this state. Despite the negative press and many attempts to ban kratom in Louisiana, it would appear that it is liked by citizens in this area. Every time there has ever been mention of a ban, supporters have stepped up and helped overturn the legislation. Kratom offers overall wellness support and it appears it is a herb that people in Louisiana are looking for.
Buying and Shipping Kratom In Louisiana
Since kratom is legal in Louisiana you should have no issues buying it through an online vendor and having it shipped to your home. It does not matter where your package travels during the shipping process, it is the final destination that determines if there are issues with your kratom shipment. Online vendors will not ship to an area where kratom has been ban. Because of this, you must know the legalities of your state. If you want to learn more visit our kratom legalities page.
If you are looking to source kratom locally, you may find it in vape shops, smoke shops, gas stations, or specialty shops in your area. However, keep in mind that online vendors tend to have high-quality kratom at affordable prices. This is why many avid users prefer to order online.
Is The Legal Status of Kratom In Jeopardy?
Every state is left to decide how they want to handle kratom. At this time, there is no talk of changing this process and making it a federal decision. The American Kratom Association is working hard to get all states on board with the KCPA, which will help deter the ban of kratom.
The best thing you can do as a kratom enthusiast is to watch for law updates and offer support when needed. Kratom supporters have been able to help in the overturning of many kratom legislations.
Will Louisiana Ban Kratom?
Kratom is legal in Louisiana and it appears they want to keep it that way. They are working with the AKA to adopt the KCPA, which will help regulate the industry and keep consumers better protected. There is always a chance that things could change, but it does not look like it is going to at this time.

Where Can You Buy Kratom in Louisiana?
If you are looking for some shops that carry kratom locally, then you are in luck. Try out these vendors for your next local purchase of kratom.
Lit Smoke Shop
This is much more than your average vape shop. They do offer vape products and tobacco, but also have several other products including kratom and hookah.
Location: 105 Louisiana Ave B, Lafayette, LA 70501
Phone: (337) 210-5826
Hours: Monday – Thursday 9 to 9, Friday – Saturday 9 to 10, Sunday 9 to 7
Cajun Shop
Known to have the best prices around and a large selection of products. Customers comment on the staff being friendly and the store is clean. Their product selection includes vapes, pipes, papers, hookahs, and CBD edibles.
Location: 200 Youngsville Hwy, Lafayette, LA 70508
Phone: (337) 451-4108
Hours: Monday – Saturday 8 to 8, Sunday 10 to 6
Pipes Emporium
Pipe Emporium has a variety of smoke products and accessories. They have a large selection of water pipes, e-cigs, and dry herb vaporizers.
Location: 1304 Centenary Blvd, Shreveport, LA 71101
Phone: (318) 424-2820
Hours: Monday – Saturday 10 to 10, Sunday 12 to 8
Hi Life Wonderland
With friendly service and an amazing selection, Hi-Life Wonderland is the place to visit for your kratom. They specialize in tobacco, cigars, vapes, and much more.
Location: 159 W State St, Baton Rouge, LA 70802
Phone: (225) 388-9199
Hours: Everyday 9 to 12:30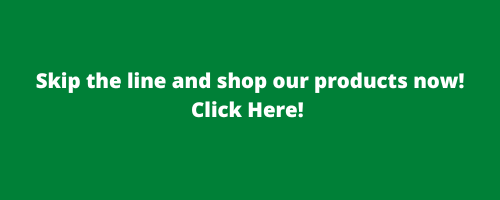 Buying Kratom Online
Now you know the answer to, "Is kratom legal in Louisiana?" It's time to decide on a vendor. Some areas may not have shops that offer high-quality kratom. In this case, you are better off sourcing your kratom from an online vendor.
However, you do have to keep in mind that there is a lot of room for fakes and scams in the kratom industry. So, you want to ensure that you are buying from a reliable and trusted source. There are some major perks to buying kratom online, such as the pricing and quality tend to be better.
Here are some tips to help you purchase kratom online.
Be sure that you choose a vendor who is an active part of the American Kratom Association. Since there are no official regulatory forces in this industry, the AKA will be the ones who can verify which vendors offer high-quality products.
Take the time to read reviews of the company. This will give you an inside look at the interaction that customers have had and help you see if they are a good fit for your needs.
Look at the lab testing to ensure they are offering products that are 100% all-natural Mitragyna Speciosa.
It's a good idea to send the company an email with a few questions. See how long it takes for them to get back to you. If they take a long time and do not directly answer your questions, then the company is probably not a good fit for you.
Ask to see the current lab testing to make sure that the lot that they are currently selling does not contain any type of contaminants. If the company does not conduct these types of tests then you do not want to buy from them.
Oasis Kratom
Oasis Kratom is the top vendor for kratom powder and capsules. We are one of 25 vendors who are currently registered with the American Kratom Association. Therefore, when you purchase from us you are ensured high-quality kratom that meets the AKA standards. Plus, we offer amazing customer support, which means you can buy without worry.
All products are ethically harvested and we test according to GMP regulations. Each lot is tested 9+ times for salmonella, E. coli, staph, yeast, mold, and to confirm its 100% all-natural Mitragyna Speciosa. Visit our Lab Test page to learn more about our quality assurance measures or to request a copy of our most recent lab test results.
Have a look at our kratom products and let us know if you have any questions. We hope that you find the answer you are looking for when reading this blog about, "Is kratom legal in Louisiana.


---