WHAT ARE WHITE BORNEO CAPSULES?
White Borneo capsules are one of the most unique strains of kratom. It is harvested from the Mitragyna Speciosa trees at a young age. Due to this, White Borneo's alkaloid profile will vary among other strains. Since it is harvested early, it is not as potent as other strains on the market. However, it is a great entry point if just starting on kratom. 
WHERE DO WHITE BORNEO CAPSULES ORIGINATE FROM?
Kratom is not always but most of the time characterized by the vein color and where it originates from. So, White Borneo capsules would come from white-veined kratom that originates from the Borneo islands in Southeast Asia. The rich soil and warm climate in this area allow kratom to thrive. This helps users to easily identify what strains they are taking. You will also find Borneo is offered in red and green-veined kratom.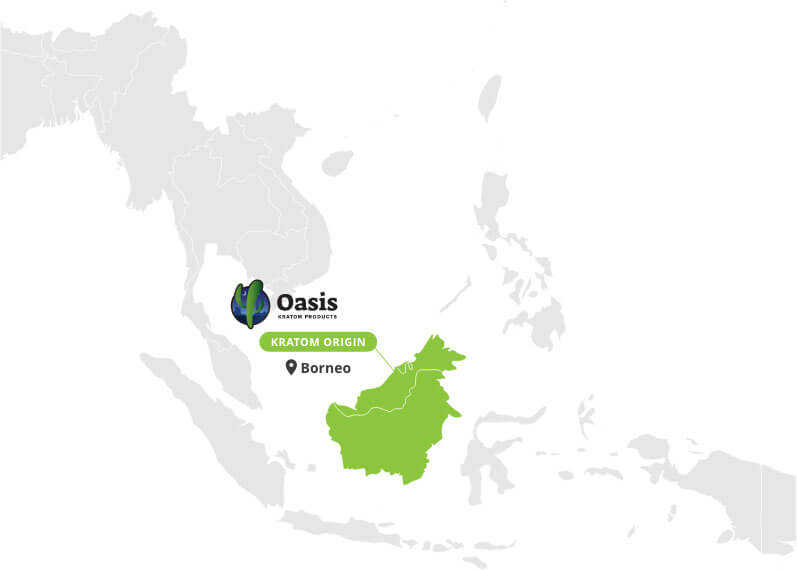 HOW ARE WHITE BORNEO CAPSULES MADE?
Once the White Borneo leaves are harvested from the Mitragyna Speciosa trees, they will go through a special drying process. This helps lock in the strain's alkaloid potency. After this process is complete, the leaves will be ground into a powder. This powder can be sold on the market or used to make other products such as capsules and tinctures. 
AMERICAN KRATOM ASSOCIATION
The American Kratom Association, also known as the AKA, is the main advocacy group across the nation for kratom. The industry is not regulated, and this has left every state to decide how they want to handle kratom. In doing so, there are a number of states, cities, towns, and municipals that have decided to ban the use of kratom. 
The AKA has been successful in the way they handle legislations that aim to ban kratom. Also, they have outlined GMP regulations to help make kratom a safer industry for consumers. As a member of the American Kratom Association, we adhere to all GMP regulations. 
The AKA is actively trying to get all states to adopt the Kratom Consumer Protection Act. This will help place regulations on kratom, make the manufacturing of kratom safer, and appease the worries that officials have about this herb. 
To find out if kratom is legal in your area, check out our legality page
RELATED PRODUCTS
Oasis Kratom offers White Borneo capsules and powder. We also have several other white veined strains including White Dragon, White Sumatra, White Horn, White Maeng Da, and White Thai. 
If you like White Borneo you could also try:
 Check if White Borneo Kratom is legal in your state.