There are a lot of legislations throughout the United States regarding kratom. This is because kratom is handled at a state level rather than through the federal government. So, each state has to make its own choice when it comes to allowing kratom in their state. If you live in Tennessee or are planning a trip you may be wondering, "Is kratom legal in Tennessee? Yes, but there are some stipulations to the kratom laws in this state, so let's take a closer look.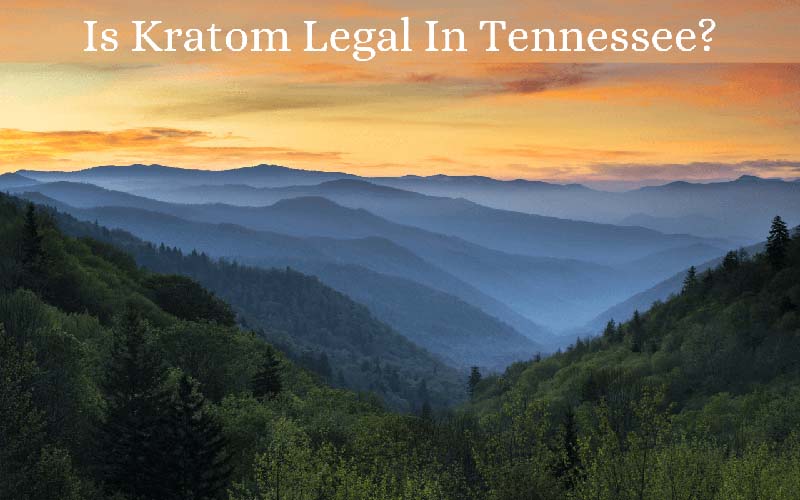 Is Kratom Legal In Tennessee?
Kratom is legal in Tennessee but the label must state that it is 100% all-natural Mitragyna Speciosa and you have to be over the age of 21 to buy kratom here. We will get more into the kratom legality in the next section.
Kratom is an ancient herb that comes from Southeast Asia. It has become increasingly popular in the United States, but it has also gained some negative press. Some states have ban kratom such as Indiana, Vermont, and Rhode Island.
Other states allow the use of kratom but there are specific areas within the state that have placed a ban on kratom, such as Sarasota County in Florida. It is legal to buy kratom in the state of Florida except for Sarasota.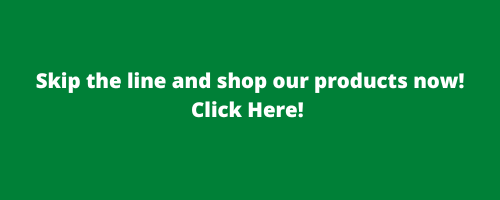 It is easy to see that the laws surrounding kratom can be tricky and confusing. This is why it is vital that you take the time to understand the laws and comply with them. You never want to find yourself on the wrong side of the law, as you will be facing criminal charges.
Kratom is legal in all areas of Tennessee. Including major cities such as Nashville, Memphis, Knoxville, Gatlinburg, and Chattanooga.
Legalities of Kratom In Tennessee
Tennessee officials passed a bill in 2014 making it illegal to sell synthetic forms of several different substances and kratom was included on the list. This bill led to a lot of confusion for avid kratom users in Tennessee. However, it simply wanted to ensure that the natural botanical form was being presented to consumers rather than synthetic forms.
In 2017 and 2018, the Tennessee Senate received another bill regarding controlled substances. Kratom was included and this brought fear to the kratom community, as they worry it would cause a kratom ban. However, it did not lead to a ban.
The current legislation states a natural form of kratom is legal. This means it must be 100% Mitragyna Speciosa. There are two main restrictions in Tennessee:
You must be 21 to buy kratom in Tennessee.
All kratom sold in Tennessee must contain a label with disclaimers. This label must state that pregnant and nursing mothers, as well as individuals who are under 21, should not use kratom. The label must also state that kratom can not be used with alcohol and medications. All individuals should consult their general practitioner before use, especially if they have heart disease, high blood pressure, liver disorder, or other medical conditions.
Since there was a lot of confusion around the legalities of kratom in Tennessee, the Attorney General for the state stated in 2017 to clear up the laws for kratom. It was confirmed that pure forms of kratom are legal in Tennessee with the above conditions.
Classification Of Kratom In Tennessee
Kratom has not been classified as a controlled substance in Tennessee. There are a few conditions when it comes to buying and labeling kratom that vendors must comply with, but kratom is legal in this state. There were talks of classifying kratom at one point, but lawmakers were more interested in making sure their citizens were safe and used kratom with the proper precautions. This is why the conditions were put in place.
Is Kratom Popular In Tennessee?
Now that you know the answer to, "Is kratom legal in Tennessee?" You may be wondering if it has a place in the community. Yes, kratom is offered in many local shops, including vape shops, smoke shops, and specialty shops. When there were talks of making kratom part of the Schedule I Controlled Substance list, the community did come together. Support is the main thing that is needed when there are threats of bans and Tennessee does have a support system for kratom in place.
Buying And Shipping Kratom In Tennessee
While you can buy kratom from local stores, you can get the best deals from online vendors. A lot of people will opt to buy their kratom from online vendors because they can save money and also have a larger variety of kratom strains to choose from.
However, some people worry about the shipping of kratom products due to the legalities that kratom holds. It is important to understand that when shipping it is the final destination that matters. Your kratom package can travel through areas that have banned its use, but as long as it has a Tennessee address it should arrive at your home without any issues.
The American Kratom Association
When it comes to advocating for kratom, the American Kratom Association is well known. They are the main support system for kratom here in the United States. They have been very successful in helping states who wanted to ban kratom.
They have also put in place regulations for vendors to comply with. To be a part of the AKA, you must comply with their GMP protocols. While their protocols are not mandated, we choose to follow them because they allow us to provide you with the highest quality kratom.
In addition, the AKA is working with every state to help them adopt the Kratom Consumer Protection Act. This act will address several issues including labeling, age restrictions, and fines. To learn more about the American Kratom Association be sure to visit their website.
The Kratom Consumer Protection Act
The Kratom Consumer Protection Act, also known as the KCPA, was formed by the American Kratom Association and the Botanical Education Alliance (BEA). The kratom industry is not currently regulated and this is why so many areas choose to ban kratom.
With the KCPA in place, the kratom industry will become safer for consumers, hold vendors accountable, and help appease worries that lawmakers have about kratom. Here are just some of the things that will be covered by the KCPA:
Clearly labeled ingredients
That the sale or transfer possession of any kratom to another person under 18 years of age is prohibited
The amount of mitragynine and 7-hydroxymitragynine contained in the product be listed
The amount of mitragynine and 7-hydroxymitragynine contained in the packaging be listed
The common or usual name of each ingredient used in the manufacture of the kratom product, listed in descending order of predominance
The name and the principal mailing address of the manufacturer or the person responsible for distributing the kratom product
Clear and adequate directions for the consumption of kratom the product necessary for its safe and effective use
Any precautionary statements as to the safety and effectiveness of the kratom product
Is The Legal Status of Kratom In Jeopardy?
Kratom is regulated at a state level. This means that every state has to decide how they want to handle kratom. There are no talks of banning kratom at a nationwide level. It is important that you know the laws in your state and offer support when it is necessary.

Will Tennessee Ban Kratom?
At this point, there are no talks of banning kratom. There are no new bills or pending legislation. It looks like the state is more interested in regulating the Industry rather than posing a ban. So, this is good news for those who are looking to buy, sell or possess kratom in Tennessee.
Where Can You Buy Kratom in Tennessee?
Kratom is offered in a number of local shops throughout Tennessee. If you are looking to buy legal kratom locally here are a few places for you to try.
Looking to buy 100% pure gold bali kratom online at affordable prices? oasis kratom offers aka and gmp verified products starting at $15. shop now!

$

15.00 –

$

325.00 Select options

Finding high-quality Gold Maeng Da Kratom Is Not Easy. Check out Oasis Kratom's pure and organic products that are third-party lap tested.

$

15.00 –

$

325.00 Select options

Green Malay Kratom comes from the forests that are found within Malaysia's mountainous countryside. Lab Tested - Money Back Guarantee!

$

15.00 –

$

325.00 Select options
Clarksville Kratom
Location: 303a College St, Clarksville, TN 37040
Phone: (615) 543-0596
Hours: Monday – Saturday 7 to 7, Sunday 9 to 4
The Hookah Hookup
Location: 1821 Cumberland Ave, Knoxville, TN 37916
Phone: (865) 540-0839
Hours: Sunday – Thursday 10 to 10, Friday – Saturday 10 to 11
Kratom Shop CBD Mellow Vape 2 Vape Store
Location: 3875 Lebanon Pike, Hermitage, TN 37076
Phone: (615) 942-5408
Hours: Monday – Saturday 10 to 8, Sunday 12 to 6
Avery's Kratom Barrel
Location: 6430 Nashville Rd, Franklin, KY 42134
Phone: (270) 598-5020
Hours: Monday – Thursday 8 to 9, Friday – Saturday 8 to 10
Newport Tennessee Hemp, CBD, and Kratom
Location: 108 Church St, Newport, TN 37821
Phone: (423) 237-6596
Hours: Monday – Sunday 9 to 7
Buying Kratom Online
Kratom is no different than any other product. You have to use extreme precautions and make sure that you are only buying from trusted vendors. Here are a few tips to help you find a vendor that is trusted.
Read third-party reviews to make sure others have had a good experience with the vendor's products and services.
Check that the vendor is AKA registered.
Be sure that they follow GMP regulations.
Look for lab testing.
Check to see that their labeling states 100% all-natural Mitragyna Speciosa.

Oasis Kratom
There are a lot of kratom vendors online, and it can be hard to know which ones to trust. We took the extra step to become registered with the AKA to ensure we are providing the highest quality natural kratom on the market.
Each kratom lot is tested 9+ times for salmonella, E. coli, staph, yeast, mold, and to confirm its 100% all-natural Mitragyna Speciosa. Visit our Lab Test page to learn more about our quality assurance measures or to request a copy of our most recent lab test results.
Take the time to explore our website and let us know if you have any questions. We offer a variety of kratom powders and capsules. We hope that this blog has answered your question, "Is kratom legal in Tennessee?" Take a look at our legality page to explore other states and their laws regarding kratom.


---