Kratom originates from Southeast Asia but is highly popular here in the United States. One question that you may be wondering, "Is kratom legal in New Mexico?" Yes, you can purchase kratom here without any issues. However, there is a lot of legalities that go along with kratom, so let's take a deeper look at kratom in this state.
Is Kratom Legal In New Mexico?
People want to improve their health naturally. Kratom is known for the overall balance and wellness support that it offers. However, there are a lot of legal issues that surround kratom. The main issue with kratom is that it is not a regulated industry. Each state must decide how they want to handle kratom.
Some states have chosen to ban its use, such as Vermont and Rhode Island. While others allow its use but there are specific areas within the state that have restricted kratom, such as Sarasota County in Florida. Kratom is legal throughout Florida except for Sarasota. This can cause issues for kratom consumers who are not fully aware of the laws in their state.
The best thing that you can do as a kratom user is to follow the laws in your state and offer support if new bills come to light that aims to ban its use. This will help keep kratom legal in your area.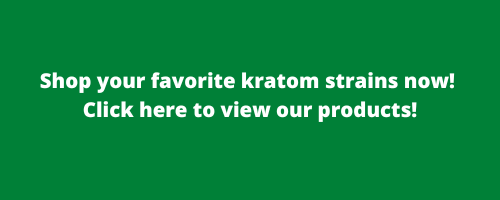 Kratom Legislation In New Mexico
Kratom is currently legal in all major cities across New Mexico including Albuquerque, Santa Fe, Las Cruces, Roswell, and Taos. There are no age restrictions on kratom anywhere in this state. Nor does it have a history of any concerns.
New Mexico is unusual in the fact that there is simply no legislative history regarding kratom. There are no talks of banning this herb in this area and no new bills are on the horizon. This does not mean that things will always remain this way, but as of right now kratom has never had any issues in New Mexico.
This is the perfect scenario for lawmakers and citizens. Just keep current on new or pending legislation throughout the state and offer support if it is needed.
Classification Of Kratom in New Mexico
Kratom is not classified in New Mexico. It is not recognized as a controlled substance nor are there any talks of scheduling this herb. This means that you will be able to go to local stores and find kratom. You will also be able to buy kratom from online vendors and have it shipped to your home. This allows you the best of both worlds meaning you can take advantage of online pricing and a variety of strains, or if you need some in a hurry you can pick your kratom up at a local shop. There are no talks of classifying kratom in New Mexico.
Is Kratom Popular In New Mexico?
Now that you know the answer to, "Is kratom legal in New Mexico?" You may be wondering if kratom is popular in this state. Yes, kratom is very popular here. It may be because the state has not done anything to provide negative press when it comes to kratom. You will be able to find kratom in local vape shops, smoke shops, and specialty shops. If you are a kratom enthusiast then New Mexico is a great state for you to settle down in.
Buying And Shipping Kratom In New Mexico
When it comes to buying your kratom online and having it shipped to your home it is the final destination that matters. A lot of people get worried that their kratom package will not make it to their homes because of all the areas that have ban kratom. However, all shipping companies must comply with laws, and there are no laws in New Mexico restricting kratom. So, as long as your package is being delivered to a New Mexico address you should get your package without any issues.
You could always buy your kratom locally if you are worried, but there are advantages to buying it with an online vendor. Most online vendors will provide higher-quality kratom and a larger variety for you to choose from. In addition, they typically have some of the best prices in the industry. This is the reason why so many people choose to buy their kratom online.
Looking to buy 100% pure gold bali kratom online at affordable prices? oasis kratom offers aka and gmp verified products starting at $15. shop now!

$

15.00 –

$

325.00 Select options

Green Malay Kratom comes from the forests that are found within Malaysia's mountainous countryside. Lab Tested - Money Back Guarantee!

$

15.00 –

$

325.00 Select options

Finding high-quality Gold Maeng Da Kratom Is Not Easy. Check out Oasis Kratom's pure and organic products that are third-party lap tested.

$

15.00 –

$

325.00 Select options
American Kratom Association
The American Kratom Association, also known as the AKA, is the main support group for kratom here in the United States. They have set up GMP regulations for vendors to comply with. Even though these regulations are not mandated by law, we find them a vital part of our process. As a member of the AKA, we adhere to all GMP protocols. This allows us to offer you the highest quality products.
In addition, the AKA is working with each state to help get them on board with the Kratom Consumer Protection Act. This act was designed to address issues within the industry. As a result, the kratom industry would be much safer for consumers and be better regulated by state officials.
To find out more about the AKA and their active efforts, check out their website.
Kratom Consumer Protection Act
This act was created by the American Kratom Association and the Botanical Education Alliance (BEA). The Kratom Consumer Protection Act was designed to help regulate the kratom industry within the United States. This Act covers areas including:
Clearly labeled ingredients
That the sale or transfer possession of any kratom to another person under 18 years of age is prohibited
The amount of mitragynine and 7-hydroxymitragynine contained in the product be listed
The amount of mitragynine and 7-hydroxymitragynine contained in the packaging be listed
The common or usual name of each ingredient used in the manufacture of the kratom product, listed in descending order of predominance
The name and the principal mailing address of the manufacturer or the person responsible for distributing the kratom product
Clear and adequate directions for the consumption of kratom the product necessary for its safe and effective use
Any precautionary statements as to the safety and effectiveness of the kratom product
Is Kratom's Legal Status In Jeopardy?
No, kratom is not regulated by the federal government. Each state is left to decide how they want to handle kratom. At this point, it looks like kratom will remain a state-regulated herb and there are no talks of banning kratom nationwide.
Will New Mexico Ban Kratom?
New Mexico has never made a point to be for or against kratom. They have simply left this choice up to their citizens. So, it does not look like there are any talks of banning kratom in New Mexico. There are no new bills in the works and there are no whispers of trying to place this herb on the Schedule I Controlled Substance List.

Where Can You Buy Kratom in New Mexico?
When you are looking for some local shops to buy your legal kratom there is no shortage in New Mexico. Here are just a few that you can try out.
M&M Smoke Shop
This shop is known to carry a little bit of everything including tobacco products, vape products, CBD, glassware, and more.
Location: 1800 Central Ave SE, Albuquerque, NM 87106
Phone: (505) 508-2035
Hours: Monday – Sunday 8 to 1
Oasis Smoke Shop Heights
Oasis Smokes is a chain store and offers fantastic pricing on its products. They have a large variety of vaping supplies, as well as CBD and Kratom.
Location: 8215 Menaul Blvd NE, Albuquerque, NM 87110
Phone: (844) 535-8273
Hours: Monday – Sunday 10 to 10
Up In Smoke
Up In Smoke will not disappoint. They have a nice selection of products including glassware and CBD. The staff is friendly and willing to help you out with any questions you may have.
Location: 5921 4th St NW, Albuquerque, NM 87107
Phone: (505) 345-1196
Hours: Monday – Saturday 10 to 8, Sunday 11 to 5
Wild Side Gifts & Accessories
This shop is known for its fair prices and unique products. You are sure to find what you are looking for at Wild Side Gifts and Accessories.
Location: 1504 Wyoming Blvd NE A, Albuquerque, NM 87112
Phone: (505) 292-2020
Hours: Monday – Saturday 10 to 10
Guide For Buying Kratom Online
When it comes to buying kratom online you want to make sure that you are going through a trusted vendor. Since this industry is not highly regulated there is a lot of room for fakes and scams. Here are some tips to help you.
Make sure that the vendor that you choose is registered with the American Kratom Association.
Read reviews to help understand other customers' interactions with the company.
Make sure that lab testing is conducted on all products and that it is 100% Mitragyna Speciosa.
Send an email to the company and ask a few questions. This will help you see how long it takes for them to respond. If it takes an extended amount of time you may consider looking for another company.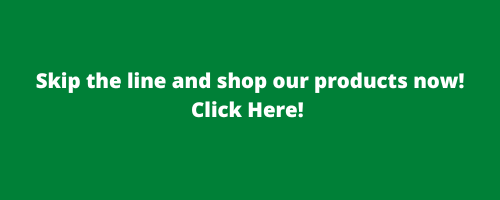 Oasis Kratom
We are proud members of the American Kratom Association. We offer the highest quality kratom in the industry and a wide selection of powders and capsules for you to choose from. All products are ethically harvested and we test according to GMP regulations.
Each lot is tested 9+ times for salmonella, E. coli, staph, yeast, mold, and to confirm its 100% all-natural Mitragyna Speciosa. Visit our Lab Test page to learn more about our quality assurance measures or to request a copy of our most recent lab test results.
Check out our website and let us know if you have any questions. We would be happy to help you. We hope that this blog has answered your question, "Is kratom legal in New Mexico?"


---