Kratom has become a hot topic all across the United States as it gains attraction for the wellness support that it offers. Since this herb is not regulated by the FDA you may be wondering, "Is kratom legal in South Carolina?" Yes, but there is a history of legalities when it comes to kratom so let's take a closer look at this herb in this state.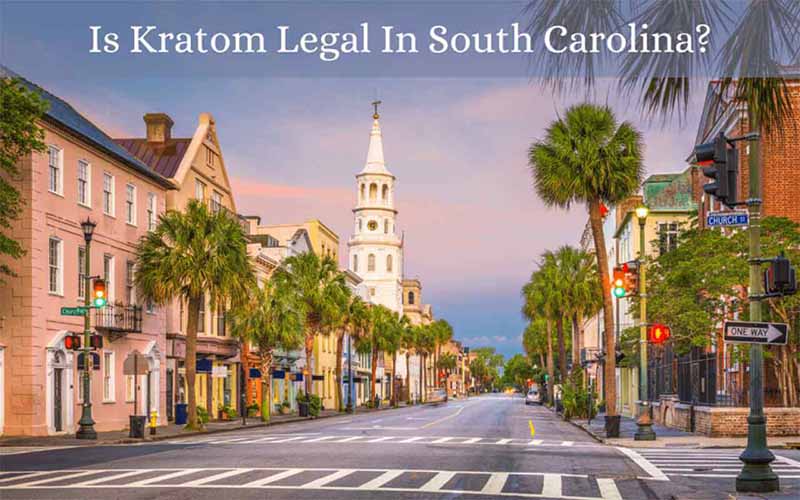 Is Kratom Legal In South Carolina?
Yes, kratom is legal in South Carolina. This means that you can buy kratom, sell, or possess it anywhere in the state without issues. Including major cities such as Charleston, Columbia, Myrtle Beach, Greenville, and Spartanburg.
Most states allow the use of kratom, but there are a handful of states such as Vermont and Rhode Island that have banned its use. Other states allow its use but there are areas within the state that have restricted or banned kratom, such as Sarasota County in Florida. So, it is legal to buy kratom everywhere in FL except for Sarasota. This can be confusing for kratom users.
It is so important that you know the laws of your state. This will help you stay compliant and ensure you never get on the wrong side of the law. If a new bill comes to light that aims to ban kratom the best thing you can do as a kratom user is offer support.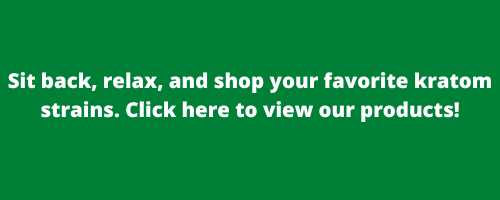 Kratom Legislation In South Carolina
Currently, there is no pending legislation in South Carolina. There is no real history when it comes to kratom in this state. There was a raid of one company in Myrtle Beach under a civil forfeiture action where a large amount of kratom was seized. This took place in 2018.
South Carolina has made no laws surrounding kratom, but if you travel over the northern border to North Carolina you will find you have to be 18 to buy this herb. Anyone under the age of 18 that is caught with kratom in North Carolina could be facing criminal charges. It is easy to see why kratom users have to know the laws of their state, as well as the states that surround them.
Kratom is welcomed in South Carolina and there are no pending laws to change its legal status. However, it is so important that you keep on top of the ever-changing laws in the kratom world. If a new bill comes along just be ready to offer your support.
Classification of Kratom In South Carolina
Kratom is not classified as a controlled substance in South Carolina. There are no current laws that suggest that the classification of kratom will take place. Several states throughout the nation have classified this herb and placed it on the Schedule I Controlled Substance list.
Is Kratom Popular In South Carolina?
Now that you know the answer to, "Is kratom legal in South Carolina?" You may be wondering if this herb is popular. Yes, kratom can be found in many stores throughout South Carolina. You will find that kratom users here support this herb and have provided support when it was needed. So, if you are planning on traveling to South Carolina you will not have any issues when it comes to kratom.
Buying And Shipping Kratom In South Carolina
While you can find legal kratom in many vape shops, smoke shops, and specialty shops a lot of people still prefer to buy their kratom from online vendors. This is because they can get a better price and have a larger variety to choose from.
The thing with buying kratom online is you have to know your state laws. If your state does not allow kratom then the vendor will not ship to your areas. You should have no other issues with shipping. It is the final destination that matters when it comes to shipping. It will not matter if it travels through areas that have banned kratom. As long as your package is going to an address in South Carolina you will be fine.
American Kratom Association
The American Kratom Association is a group that advocates for kratom throughout the United States. They have helped overturn legislation that intended on banning kratom. Also, they have set up GMP regulations for vendors to follow. While these regulations are not mandated, we find them to be an important part of our process. We are a proud member of the AKA and adhere to all GMP regulations.
One of the main things that must happen to become associated with the AKA is you must test all of your products. Each of our lots is tested 9+ times for salmonella, E. coli, staph, yeast, mold, and to confirm its 100% all-natural Mitragyna Speciosa. This allows us to offer you the highest quality products on the market.
The AKA is also working to get each state to adopt the Kratom Consumer Protection Act. This act will address issues within the industry, such as age restrictions and labeling. With the KCPA in place, kratom will become a more regulated industry and will not pose an issue for lawmakers. Visit the AKA website to learn more about their active efforts.
Kratom Consumer Protection Act
The main issue with the kratom industry now is that it is not heavily regulated. So, the American Kratom Association and the Botanical Education Alliance (BEA) have designed the Kratom Consumer Protection Act to address all the issues surrounding kratom. This act will cover a variety of areas including:
Manufacture, distribution, sale, and possession of kratom
Manufacture, distribution, and sale of contaminated or adulterated
kratom
Any age limits
Fines and penalties
Testing kratom
Labeling kratom products
Is Kratom's Legal Status In Jeopardy?
At the moment, kratom is not regulated at a federal level. It is handled at a state level. So, the legal status of kratom is not in jeopardy. You need to watch your state's legislation and provide support if there are any talks of kratom bans.
Will South Carolina Ban Kratom?
There are no talks of banning kratom in South Carolina. There are no new or pending laws that would cause a kratom ban. Again, the best thing that kratom users can do is watch the laws of their states and offer support when needed.

Where Can You Buy Kratom in South Carolina?
You will find legal kratom in many local shops across South Carolina including smoke shops, specialty shops, and vape shops. Here are just some stores to check out when you are in the area.
Columbia Kratom
They offer a large selection of CBD and Kratom. They also take special requests and try to stock strains that their customers love.
Location: 5140 Sunset Blvd unit f, Lexington, SC 29072
Phone: (803) 359-0089
Hours: Monday – Saturday 9:30 to 6:30
The Bizarre Bazaar Smoke Shop
This alternative smoke shop provides a large variety of products including CBD, vape supplies, tobacco, and kratom.
Location: 7523 Garners Ferry Rd B, Columbia, SC 29209
Phone: (803) 223-9503
Hours: Monday – Friday 11 to 7, Saturday 11 to 6, Sunday 12 to 5
Purple Haze Smoke Shop
Known for their extensive glass collection as well as their other alternative products. The staff is friendly and the store is clean.
Location: 704 Seaboard St g, Myrtle Beach, SC 29588
Phone: (843) 712-2371
Hours: Monday – Sunday 10 to 110
Smokers Cabinet
Known to have the best prices on tobacco pipes, hand pipes, CBD products, vapes, and more.
Location: 1564 Asheville Hwy #2, Spartanburg, SC 29303
Phone: (864) 285-2545
Hours: Monday – Saturday 10 to 9, Sunday 1 to 6
Finding high-quality Gold Maeng Da Kratom Is Not Easy. Check out Oasis Kratom's pure and organic products that are third-party lap tested.

$

15.00 –

$

325.00 Select options

Green Malay Kratom comes from the forests that are found within Malaysia's mountainous countryside. Lab Tested - Money Back Guarantee!

$

15.00 –

$

325.00 Select options

Looking to buy 100% pure gold bali kratom online at affordable prices? oasis kratom offers aka and gmp verified products starting at $15. shop now!

$

15.00 –

$

325.00 Select options
Guide For Buying Kratom Online
Like with everything you have to use precautions when buying from online vendors. This is because kratom is not a highly regulated industry and there is a lot of room for fakes and scams. So, you have to do your homework to find a trusted source. Here are some tips to help you find a trusted vendor whom you can buy from for years to come.
Make sure that the vendor that you choose is registered with the American Kratom Association.
Read reviews to help understand other customers' interactions with the company.
Make sure that lab testing is conducted on all products and that it is 100% Mitragyna Speciosa.
Send an email to the company and ask a few questions. This will help you see how long it takes for them to respond. If it takes an extended amount of time you may consider looking for another company.

Oasis Kratom
As a member of the American Kratom Association, we can offer the highest quality kratom on the market. Shop our wide selection of kratom powders and capsules. If you have any questions please let us know. We hope that this blog has helped answer, "Is kratom legal in South Carolina?" Be sure to check out our kratom legality map to find out if kratom is legal in your state.


---