Happy Hippo Herbals is a relatively new kratom vendor. They first got into business in 2017 as a small operation founded amongst friends and fellow kratom enthusiasts. Their original goal was just to procure a good and steady supply for themselves and a couple of friends. They ran the business in the early days from one of the founder's basements.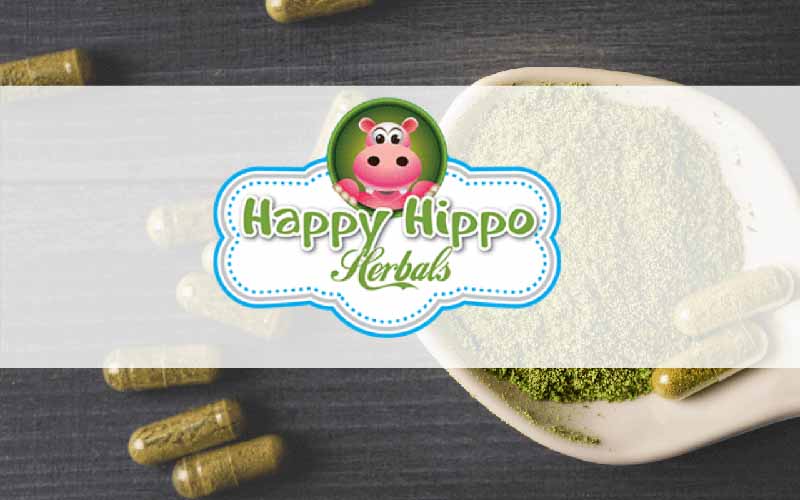 Fast forward to the present. While this vendor is still small compared to the big players in the industry, they have expanded out of the basement and into a dedicated facility. This company now has its own corporate headquarters, warehouse, and manufacturing/processing facility.
One unique aspect about this brand is they don't seem to want to get as big as possible. They are quite happy with having a small-time supplier who provides great quality, but couldn't handle the quantity of a major vendor.
Their about us page is much more extensive than other companies and it conveys a much more personal tone. You get the vibe that the founders are passionate and involved in the day-to-day operations of the business. This company is based in Idaho and prides themselves on paying all of their employees at least $15 an hour. It is one of the reasons they give for their prices being a little on the expensive side.
This company is more active than most in terms of reinvesting time and money into changing the public perception of kratom. They have recently hired a prominent DC law firm to help them in their efforts.
American Kratom Association Accreditation
Happy Hippo Herbals is accredited by the American Kratom Association. They boast that they are the smallest company to meet the strict standards of the AKA's good manufacturing process standards program.
In a uniquely transparent move, they say on their about us page that the process made them invest $100,000 into their company. They use it as a reasoning for their price structure. Regardless, it is great that this company backs up its claimed commitment to the kratom industry by going through the AKA approval process.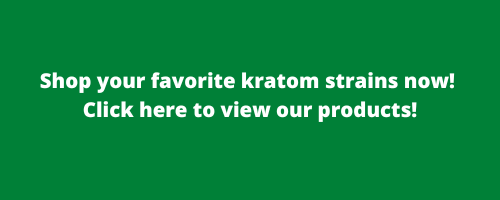 As a fellow AKA-approved vendor, we believe highly in voluntary regulation at Oasis Kratom. We want the Kratom Consumer Protection Act to succeed at the federal level. This means showing a commitment and willingness to submit to regulations to protect the health and satisfaction of the customer.
Only kratom vendors approved by the AKA are worthy of consideration.
Product Range
Happy Hippo Herbals has a strange organization to their digital shop. Their categories do not follow the normal categorization of vein color and strain. Instead, their categories are newbies, capsules, slow, moderate, fast, Alt herbs/CBD, and sales.
The words slow, moderate, and fast have no objective meaning when it comes to classifying kratom. Furthermore, such labeling is dangerous from a company's perspective, because these words are referring to effects. The FDA does not allow kratom companies to talk about effects at all in their sales and marketing literature.
Going even further into the uniqueness of this shop's organization, it seems they also give strains an in-house name in addition to their actual name. Their green Hulu strain is also called harmony hippo, for example. This different naming has nothing to do with the rarity of the strain. It is hard to think of how this naming system benefits the customer when they are used to most other vendors simply calling a strain by its name.
Again, this company refers to effects on each strain's product page. This is very dangerous to do, especially for an AKA-approved vendor.
Here are the strains they have available in powders:
The only strain they have available in capsule form is Green Maeng Da.
The alt herbs/CBD section has several herbs for sale. This includes things like Kanna, CBD isolate, "body butter", kava, shilajit, akuamma, maca powder, and horny goat weed.
Want to try the Best Red Bali Kratom Powder In the Market? Oasis Kratom got you covered. Try Authentic, potent and 100% Pure Kratom Products in 2023

$15.00 – $325.00

Select options

White Maeng Da Kratom high concentration of alkaloids and is developed through grafting. Lab Tested - Money Back Guarantee!

$15.00 – $325.00

Select options
Price
Happy Hippo Herbals sells all of its powders in 1 oz 4oz ½ kg and 1 kg increments. The cheapest strain starts at $7 for an ounce and goes up to $210 for a kilogram. The most expensive strain starts at $15 for an ounce and goes to $320 for a kilogram.
Most other strains start at $12 and go up to $240. These prices are extremely expensive. It seems like this company acknowledges their price can deter a lot of potential customers because they outline 5 reasons why their product is worth its price.
This company sells 60 capsule bottles for $15, but they are currently out of stock. They sell their extract for $15, and it is a 12 ml bottle.
While Happy Hippo Herbals may have quality products, their prices just aren't competitive. Our kilos sell for $79 each at Oasis Kratom. That is a third of the price of Happy Hippo Herbals.
Customer Service and Reviews
This company doesn't have great reviews. Their bad reviews on TrustPilot complain about the price, as well as the freshness of the product. Many people also feel like they engage in deceptive marketing by assigning effects to all of their strains.
Many users on Reddit rave about the great customer service and product quality. Many do acknowledge that it is overpriced, however. This company's reputation is not terrible, but it is not the best.
Happy Hippo Herbal Coupon Codes
There are several coupon codes currently active for Happy Hippo Herbals. The website Coupon Birds has codes for 20, 25, and 30 percent off your total purchase. They also have an in-house deal that gets you 10 percent off your purchase for signing up for their newsletter.
Refund Policy
Their refund policy is pretty vague. Their page just states they do store credit on a case-by-case basis. This sounds like getting a cash refund is not even possible. Strangely enough, they give no time frame or conditions that the product must be in.
They potentially take unopened products back, but it is unclear. The page does have a link to a contact form, but the policy needs to be more clear.
Shipping
Happy Hippo Herbals does same-day shipping on all orders placed before 5 PM EST. They do free FedEx two-day shipping on orders over $100 and free UPS next-day shipping on orders over $150.
The cost of these two shipping methods for orders under these amounts depends on weight and location. It is not clear if this company ships internationally.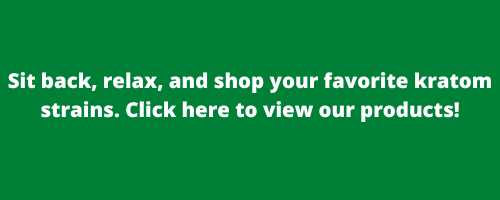 Conclusion
Happy Hippo Herbals has passionate owners, but their branding lacks the professionalism of other kratom vendors. They use a strange font on their website that makes it look like a personal blog rather than an e-commerce website. Another thing that makes them look unprofessional is how they rename their strains to refer to effects.
Not only is this silly and confusing, but it is also actually against the FDA guidelines for talking about kratom. You don't want to get in the habit of buying from such companies, because they could be gone as soon as they land on the FDA's radar.
While it is great this brand is approved by the AKA, their price is simply way too high to compete with Oasis Kratom. Check out our shop for $79 kilograms of every strain.


---