If you are wondering is kratom legal in Kentucky? You are in luck because kratom is legal in this state. However, this was not always the case. Let's learn more about the legalities of kratom in Kentucky.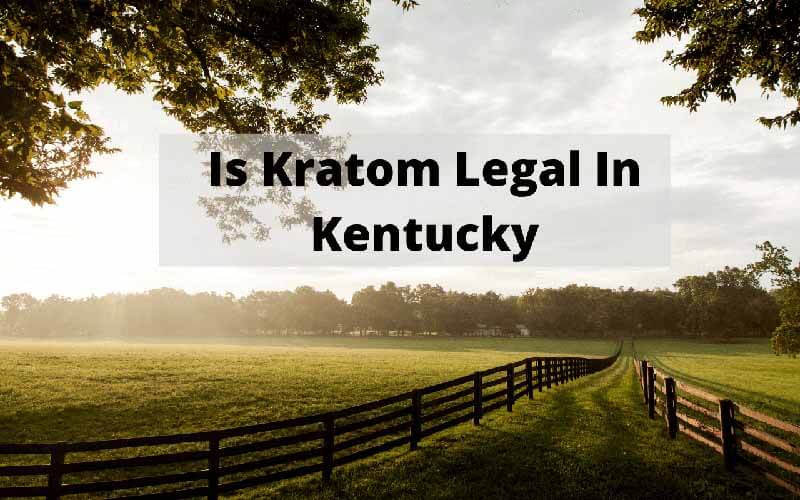 Is Kratom Legal In Kentucky?
Currently, kratom is legal in all areas of Kentucky. This was not always the case though. In 2016, the government looked to ban kratom, but the bill failed. So, kratom has remained legal and you can buy, sell, or possess it anywhere in the state of Kentucky. This includes major cities such as Louisville, Lexington, Frankfort, Bowling Green, and Somerset.
You will find kratom in local vape shops or smoke shops. There are avid users and supporters in this state, and anytime the legalities of kratom have come into question supporters were able to get it overturned. 
While Mitragyna Speciosa trees are native to Southeast Asia, kratom has become widely popular all across the nation. However, there are many states that have banned its use. Luckily, Kentucky is not one of those states. Even in some states where it is legal, there are towns or cities that have made laws against kratom. So, the best thing you can do as an advocate for kratom is to stay current and know what is going on in the industry.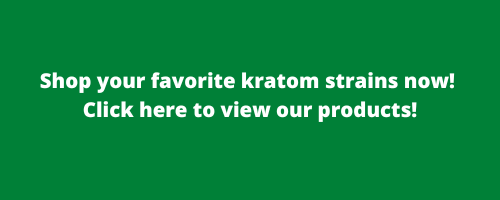 Kratom Legislation In Kentucky
In 2016, a bill was introduced to the statehouse that aimed to define kratom and place it on Kentucky's controlled substance list. This bill intended to place kratom as a Schedule I substance and label it as a synthetic opioid. However, with user support and the help of the AKA, the bill eventually failed. 
More concerns were raised among kratom supporters in 2017 and 2018. Another bill was introduced which suggested the creation of a Schedule A list. This would be a new list of controlled substances. Schedule A would contain substances that are similar to those that are already banned. 
While kratom is not an opioid, it does contain opioid-like properties. Opioids are banned and if the Schedule A list would have made it through it is likely that kratom would have been included in this category. 
The bill that would have legalized it had a lot of opposition. The legislation did pass initial hearings, but it stopped there. No other action has been taken to create a Schedule A list. 
Classification of Kratom In Kentucky
Is kratom legal in Kentucky? Yes, and at this point, kratom is not classified in this state. Though there have been attempts to schedule this herbal remedy supporters have been able to get it overturned. If you are an avid user of kratom, then you need to make sure you stay current on the laws. Things could change very quickly.
Is Kratom Popular In Kentucky?
Although kratom has been given some negative press in Kentucky, it would appear that this herb has a lot of user support. Meaning that kratom is popular and wanted in the state of Kentucky. Kratom offers an overall balance and well-being, which is something that a lot of people are looking for. If you have a trip planned for Kentucky, do not worry because you will be able to take your kratom with you. 
Gold Bali Kratom origin is from the red leafs which are dried by the sun. This unique process gives Gold Bali Kratom powder a one of a kind feel.

$15.00 – $325.00

Select options
Buying and Shipping Kratom In Kentucky
Kratom is available in a variety of shops, including vape shops, smoke shops, specialty shops, and gas stations. However, a lot of individuals choose to buy their kratom online because they can get a better deal and have it shipped right to their homes. 
The worry is, will I have issues shipping kratom to my home? While you may think this, it is the final destination that matters when you are shipping. Even if your package travels through areas where kratom is banned there should be no issues. 
So, if you want to order online and have it shipped to your home you can do so without any worries. All shipping companies have to abide by state and federal law. Most states do not have any laws when it comes to kratom. All online vendors will also comply with state laws and not ship to areas where kratom is banned. 

Kratom Advocacy
Since kratom is not regulated at a federal level, each state is left to decide how they want to handle this herb. The American Kratom Association, also known as the AKA, is the advocate group throughout the United States. This group is for consumers, so they do not operate for corporate gain. The AKA has been known to step in when there have been threats of kratom being banned. This group has been directly responsible for getting legislation overturned. 
The AKA is working to get all states on board with the Kratom Consumer Protection Act. This Act will help regulate the kratom industry. This will help keep consumers safe and give vendors a set of guidelines that they must comply with. They actively monitor federal, state, city, and municipal legislation. To learn more about the AKA and their active efforts, check out their website.
What Is The Kratom Consumer Protection Act?
The Kratom Consumer Protection Act (KCPA) is a bill that will help place regulations on the kratom industry throughout the nation. The KCPA will address the following concerns:
Manufacture, distribution, sale, and possession of kratom

Manufacture, distribution, and sale of contaminated or adulterated kratom

Any age limits 

Fines and penalties 

Testing kratom   

Labeling kratom products
This Act aims to make kratom a safe industry for consumers and to ensure that vendors are following proper protocols. The KCPA was introduced by the American Kratom Association (AKA) along with the Botanical Education Alliance (BEA).
Is Kratom's Legal Status In Jeopardy?
There is no talk of banning kratom nationwide or in the great state of Kentucky. While some states do not allow its use, this is not something you will have to worry about when visiting Kentucky. The best thing you can do as an avid kratom user is to follow the laws. When your state is in jeopardy of banning kratom make sure that you get involved. All support helps and is needed when it comes to the status of kratom. 
Will Kentucky Ban Kratom?
Now that you know the answer to, "Is kratom legal in Kentucky." You may be wondering if there are any rumors of this herbal remedy being ban. At the moment, there are no issues with kratom in the great state of Kentucky. Although there have been attempts to ban this substance, no bill has ever successfully done it. If you are a kratom lover, then you should be sure to keep up with the laws in your area and get involved when support is needed. 
Where Can You Buy Kratom in Kentucky?
Throughout Kentucky, you will find kratom available in a variety of shops including vape shops, smoke shops, and specialty shops. If you live in Kentucky or plan to visit you may want to check out these locations.
Lottoland Lottery
Lottoland has everything from tobacco, e-cigarettes, vape juice, and kratom. Staff is noted as being friendly and customers brag about the cheap prices that are offered. 
Location: 3765 Nashville Rd, Franklin, KY 42134

Phone: (270) 586-7281

Hours: Sunday – Thursday 8 to 9, Friday – Saturday 8 to 10
Miracle Kratom
Miracle Kratom has a wide selection of vein colors and strains. You are sure to find a strain that you love. They have great prices and the staff is friendly. Stop in and shop the quality selection at Miracle Kratom when in town. 
Location: 56 Donnermeyer Dr, Bellevue, KY 41073

Phone: (859) 916-8238

Hours: Monday – Friday 11 to 7, Saturday 11 to 6, Sunday 11 to 4
Head Shed
Head Shed offers a clean atmosphere, friendly staff, and a variety of kratom products. You will also find several other products here including glassware. 
Location: 1415 Leestown Rd, Lexington, KY 40511

Phone: (859) 278-0284

Hours: Saturday 9 to 4
Avery's Kratom Barrel
Noted for having a wide selection of high-quality kratom. You will want to stop in and give Avery's a try when in the area. 
Location: 6430 Nashville Rd, Franklin, KY 42134

Phone: (270) 598-5020

Hours: Sunday – Thursday 8 to 9, Friday – Saturday 8 to 10

Buying Kratom Online
When buying kratom online there are some things that you need to keep in mind. Mainly the fact that this industry is not highly regulated, so there is a lot of room for fakes and scams. To find a trusted source we have put together some times to help you find a vendor that will offer you high-quality kratom and excellent customer support. 
Make sure that the vendor that you choose is registered with the American Kratom Association.

Read reviews to help understand other customers' interactions with the company. 

Make sure that lab testing is conducted on all products and that it is 100% Mitragyna Speciosa. 

Send an email to the company and ask a few questions. This will help you see how long it takes for them to respond. If it takes an extended amount of time you may consider looking for another company. 
Gold Maeng Da Kratom is red leaf variety that unergoes secondary curing process in the sun. It is one of the most extraordinary of the strains.

$15.00 – $325.00

Select options

Green Malay Kratom comes from the forests that are found within Malaysia's mountainous countryside. Lab Tested - Money Back Guarantee!

$15.00 – $325.00

Select options
Oasis Kratom
As an online vendor, we strive to provide you with a one of a kind experience that other vendors cannot achieve. We are registered with the American Kratom Association, which means that we are following regulations that they have set for the industry. In return, you are buying from a trusted source that offers high-quality kratom and exceptional customer support. 
All products are ethically harvested and we test according to GMP regulations. Each lot is tested 9+ times for salmonella, E. coli, staph, yeast, mold, and to confirm its 100% all-natural Mitragyna Speciosa. Visit our Lab Test page to learn more about our quality assurance measures or to request a copy of our most recent lab test results.
Shop our website and let us know if you have any questions. We hope we have answered your question, "Is kratom legal in Kentucky." Check out our blog to explore more about kratom. 


---