If you live in Hawaii or are planning a trip in the near future, then you may be wondering, "Is kratom legal in Hawaii?" Currently, kratom is legal in Hawaii, but there are 2 pending legislations to make the primary alkaloids in kratom Schedule V drugs. So, the legality of kratom in this state is in the wings. Let's explore more about the laws surrounding kratom, and what the future holds for it in Hawaii.
Is Kratom Legal In Hawaii?
Kratom is legal to consume, distribute, and purchase in Hawaii as of right now. However, there is pending legislation that could change that very soon. Kratom has had some legal issues in the island state. Throughout the years there have been various laws trying to jeopardize the use of kratom, as well as question the safety of this herb. 
Back in 2018, State Legislators began working with law enforcement to try to find a set of regulatory guidelines for citizens in Hawaii to use kratom responsibly. During this, lawmakers made amendments to bill S.B.2826. This amendment placed kratom on the list of substances that should be considered for highway safety. 
The public opinion was heard, and the public defender sent a letter in opposition to the passage of the house bill that then led to S.B.2826. In February 2019, S.B. 641 was introduced. It included kratom on the list of intoxicants when it came to highway safety in Hawaii. It would appear at this point that Hawaii was looking more at kratom as a health concern, rather than banning it.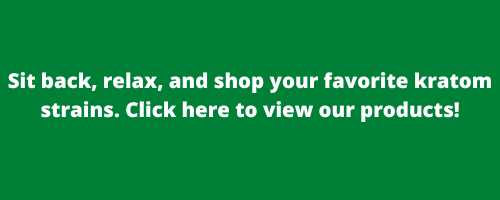 Kratom Legislation In Hawaii
As mentioned above, kratom is currently legal but there is legislation to get the two major alkaloids in kratom listed as Scheduled V drugs. This is when a hand full of democrats sponsored bill SB3064 which had intentions of banning kratom and causing it to become a Schedule V drug. The person responsible for drafting the bill referred to as kratom as a detrimental drug. 
Their reasons behind wanting to schedule kratom include the following:
The DEA considers the herb a drug of concern     

The FDA states that there is no evidence that kratom has beneficial properties

According to NIDA, kratom abuse is on the rise
In addition, kratom alkaloids were referred to as a hallucinogenic drug under Schedule V. Unfortunately, these few members of the Hawaii society have forgotten all the good things about kratom and what it has to offer.
At this point, it would appear that lawmakers in Hawaii are slightly misinformed about kratom, and this could lead to inaccurate scheduling of the herb. The American Kratom Association is actively working with lawmakers to adopt the Kratom Consumer Protection Act, which would regulate the kratom industry and help save it from getting banned. 
Classification Of Kratom In Hawaii
At the moment, kratom is not classified in Hawaii. However, there is legislation in the works that would class kratom as a Schedule V drug. Advocates are actively working to get this overturned so that kratom remains legal. The best thing you can do at the moment if you live in Hawaii and are an avid kratom user is to become an advocate. Every little bit helps. 
What Is The Kratom Consumer Protection Act?
The Kratom Consumer Protection Act (KCPA) is a bill that will help place regulations on the kratom industry throughout the nation. The KCPA will address the following concerns:
Manufacture, distribution, sale, and possession of kratom

Manufacture, distribution, and sale of contaminated or adulterated kratom

Any age limits 

Fines and penalties 

Testing kratom   

Labeling kratom products
This Act aims to make kratom a safe industry for consumers and to ensure that vendors are following proper protocols. The KCPA was introduced by the American Kratom Association (AKA) along with the Botanical Education Alliance (BEA).
Is Kratom Popular In Hawaii?
Yes, kratom has always been popular in the island state. You will be able to find it in many smoke shops, vape shops, and specialty shops throughout Hawaii. At the moment, consumers can freely use kratom without any worries, but that could change in the future.
Even though Hawaii is segregated in the middle of the ocean by itself, kratom has managed to become a popular herb in this area. 
Looking to buy 100% pure gold bali kratom online at affordable prices? oasis kratom offers aka and gmp verified products starting at $15. shop now!

$15.00 – $325.00

Select options
Buying And Shipping Kratom In Hawaii
There are a variety of places where you can purchase kratom locally, or you can buy it online and have it shipped to your home. However, shipping to Hawaii can sometimes be pricy, as it is out in the middle of the ocean and requires special freight. So, many individuals choose to buy their kratom from local shops. 
If you are shipping your kratom you do not have anything to worry about. A lot of people fear that there will be legality issues if their herb is traveling through states that have banned its use. However, this is not the case at all. 
 When shipping a good such as kratom, it is the final destination that matters. Not all the areas that it will travel along the way. All carrier workers must comply with federal laws, and there are no federal laws banning kratom.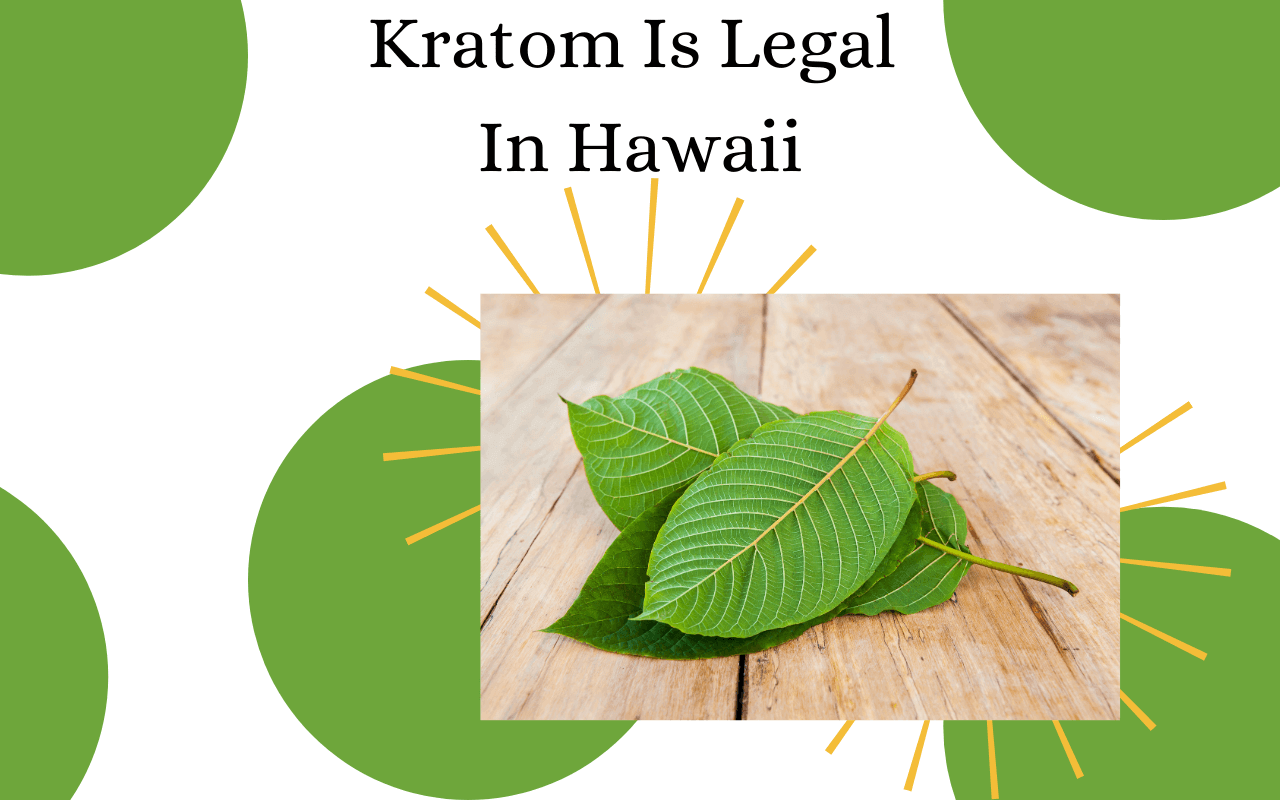 Kratom Advocacy
The American Kratom Association (AKA) is the main support system for kratom throughout the United States. At any point when there is talk about kratom being banned, the AKA will step in and help fight to keep it legal. Their goal is to help regulate the industry, by getting all states on board with the KCPA. This act will help keep consumers safe and make vendors more compliant with the products that they are offering. 
The AKA is a consumer group, so they are not for corporate gain. They are known for lobbying in areas where kratom is in jeopardy. They actively monitor federal, state, city, and municipal legislation. The AKA has been very successful in getting laws overturned through its advocacy campaigns. To learn more about the AKA and their active efforts, check out their website. 
Is Kratom's Legal Status In Jeopardy?
Now that you know the answer to the question, "Is kratom legal in Hawaii?" Let's look at the future of kratom in this state. Currently, the AKA is talking with legislators in the state. 
According to their website, "The sponsors of the proposed ban in Hawaii are very interested in learning more about the KCPA, and they agreed to not pursue any ban on kratom and the bill died in Committee. AKA has scheduled briefings with key Hawaii legislators and early indications are that the KCPA will be the preferred option in the next legislative session."
This is promising news to avid users in Hawaii. This means that lawmakers are willing to listen and adapt to the KCPA rather than ban kratom altogether.
Will Hawaii Ban Kratom?
It is really in the hands of lawmakers at this point. Hopefully, AKA along with local advocates for kratom will be enough to protect this herb from a statewide ban in the future. If the state jumps on board with the KCPA, then the regulations will more than likely keep lawmakers happy. 
The issue is, that the kratom industry is an open market with no regulations. This leaves a lot of room for vendors who want to sell fake and contaminated products. These types of products are harmful, and the sort of thing that gives kratom a bad name. 
With the KCPA in place, these regulations can stop vendors from making questionable products and selling them on the market. At this point, if the AKA can get the lawmakers on their side, kratom will more than likely remain legal in Hawaii. 
Where Can You Buy Kratom in

Hawaii?
There are a variety of shops throughout the islands of Hawaii that offer kratom. Check these hot spots next time you are there or if you live locally. 
Smokey's Waikiki
This neat little shop offers a variety of products, as well as snacks and drinks. They have kratom tea on their menu, so you can pop in and get your daily dose while you are out and about. 
Location: 159 Kaʻiulani Ave #101, Honolulu, HI 96815

Phone: (808) 926-9099

Hours: Monday – Sunday 12 to 8
Lopaka's Smoke Shop
Knowledgeable staff who is willing to order special supplies if they do not have something on their shelf. They have a variety of products, and you will not be disappointed when stopping by for your kratom! 
Location: 64-1013 #2, Hawaii Belt Rd, Waimea, HI 96743

Phone: (808) 775-7767

Hours: Monday – Saturday 10 to 6, Sunday 10 to 4
Hawaiian Holy Smokes
This Smoke shop offers a variety of brand-name e-cigarettes, water pipes & vaporizers, plus apparel. Known for their relaxing atmosphere and friendly staff. 
Location: 719 Kamehameha Hwy, Pearl City, HI 96782

Phone: (808) 454-1313

Hours: Monday – Sunday 9 to 8
Choke Smoke HI
This tobacco shop has a walk-in humidor, as well as high-end glass pipes, electronic vapes, and a multitude of other items. 
Location: 2671-C, S King St, Honolulu, HI 96826

Phone: (808) 944-4200

Hours: Tuesday – Friday 10 to 5, Saturday 12 to 5, Sunday 12 to 4, Monday Closed

Buying Kratom Online 
Now that you know that kratom is legal in Hawaii, it's time to find a trusted online retailer. If you rather buy online there are some things that you need to think about to help you find a reliable and trusted source. 
Buying kratom online can get you a better price, but it may also prove to be costly to have it shipped to Hawaii. So, you will have to weigh the pros and cons. Plus, online vendors tend to have higher quality products and a larger variety for you to choose from. 
Here are some tips to help you purchase kratom online.
Be sure that you choose a vendor who is an active part of the AmericanKratom Association. Since there are no official regulatory forces in this industry, the AKA will be the ones who can verify which vendors offer high-quality products. 

Take the time to read reviews of the company. This will give you an inside look at the interaction that customers have had and help you see if they are a good fit for your needs. 

Look at the lab testing to ensure they are offering products that are 100% all-natural Mitragyna Speciosa. 

It's a good idea to send the company an email with a few questions. See how long it takes for them to get back to you. If they take a long time and do not directly answer your questions, then the company is probably not a good fit for you. 

Ask to see the current lab testing to make sure that the lot that they are currently selling does not contain any type of contaminants. If the company does not conduct these types of tests then you do not want to buy from them. 
Green Malay Kratom comes from the forests that are found within Malaysia's mountainous countryside. Lab Tested - Money Back Guarantee!

$15.00 – $325.00

Select options

Finding high-quality Gold Maeng Da Kratom Is Not Easy. Check out Oasis Kratom's pure and organic products that are third-party lap tested.

$15.00 – $325.00

Select options
Oasis Kratom
Oasis Kratom happens to be one of 25 vendors who are registered with the American Kratom Association. This means when you purchase from us you are ensured high-quality products from a trusted source who meet the AKA guidelines. We take great pride in offering exceptional customer support and amazing products. 
All products are ethically harvested and we test according to GMP regulations. Each lot is tested 9+ times for salmonella, E. coli, staph, yeast, mold, and to confirm its 100% all-natural Mitragyna Speciosa. Visit our Lab Test page to learn more about our quality assurance measures or to request a copy of our most recent lab test results.
Shop our website and let us know if you have any questions. We hope we have answered your question, "Is kratom legal in Hawaii." Check out our blog to learn more about kratom. 


---