Is kratom legal in Alaska? Yes, at this time there are no laws banning kratom in Alaska, so you can easily buy or sell it. While many states and cities across the nation have legislation banning it, Alaska is not one of them. If you are looking to buy or sell kratom you can do so in Alaska. Alaska is known to be libertarian and places a heavy concentration on individual rights, these philosophies have carried through when dealing with kratom.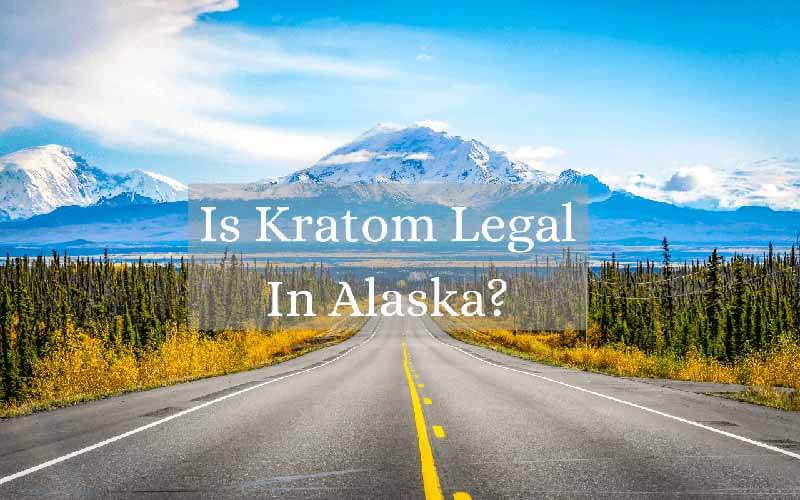 Is Kratom Legal In Alaska?
There are currently no laws that exist at a federal or local level for kratom in Alaska. As of the writing of this blog, kratom is 100% legal in the state of Alaska. This means that individuals are free to buy, sell, and use kratom. Some states make it legal and then there are local restrictions placed within towns or cities. This is not the case in Alaska, you can buy, sell, or use kratom in all areas without any restrictions. This includes major metropolitan areas such as Anchorage, Juneau, Fairbanks, Eagle River, and Badger. 
Some stores may demand that the individual is 18 or older to buy kratom. Most local places are smoke shops, so this restriction is not an issue and helps the store stay on the safe side of the law. Even though it is not officially a law, it is not a bad practice to have.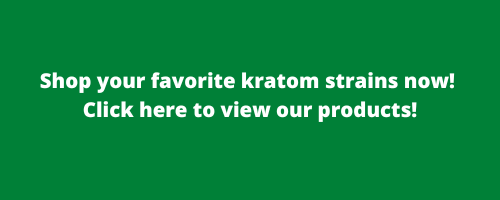 Is Kratom Popular In Alaska?
Alaska happens to be the largest state by area but falls at number 48 for the least populated state. Perhaps the number of individuals that live in this state affects the interest that kratom has received. 
Kratom is not well known in Alaska, and this is why it has not had a lot of press in either direction. Typically, regulations within a state are based on people's interests. If Alaska is not generally interested in natural remedies, then it is easy to conclude that there are not a lot of people who are becoming vocal about kratom, rather it is for or against it. It is fair to conclude that there are not enough people who are seeking the aid of kratom, and it has not raised any caution to those who live there. 
However, this will probably not always be the case. Kratom is still relatively new to the western world, and as the Mitragyna speciosa plant grows in popularity it is fair to assume Alaska may show more of an interest in what this herbal remedy offers. 
Classification of Kratom in Alaska
Currently, kratom is not classified in Alaska, which means it is legal for individuals to possess, buy, sell, and grow kratom. Local or online vendors do not have restrictions when it comes to what areas they can sell to in the great state of Alaska. 
The lack of classification only exists because of the lack of regulation. Manufacturers can easily take advantage of this situation and provide products that are fake or harmful. So, as a consumer, you need to be aware of this and make sure you are buying from reputable vendors. 
Kratom Legislation in Alaska
At this time, there is no legislation in Alaska that addresses kratom. In August of 2016, the DEA placed a temporary ban on kratom for the entire nation. It was then revoked in October of 2016. However, even this ban did not seem to have much of an impact in Alaska, which leads us to believe that kratom is not widely used in this state. 
There have not been any strong movements for kratom in this state. However, kratom did make headlines in Alaska in 2018. This was to report that salmonella was found in kratom across 41 states, and the FDA confirmed that there were 2 cases in Alaska. This outbreak took place through the beginning of 2017 and the first half of 2018. 
Those who were affected by the salmonella outbreak in Alaska first showed symptoms in the spring of 2018. One individual purchased their kratom from an online vendor, and the other purchase their powder from a store in Anchorage. This event did not prompt any type of legislation. There is hope that the situation prompted users to do their due diligence before purchasing to ensure they are buying from a trusted source. 
Kratom is legal in Alaska, and there are no restrictions in cities or regions within the state that ban it. There may be changes in the future if the state continues to see issues with unregulated products. However, news stories regarding kratom are few and far between. 
Looking to buy 100% pure gold bali kratom online at affordable prices? oasis kratom offers aka and gmp verified products starting at $15. shop now!

$15.00 – $325.00

Select options
Buying and Shipping Kratom in Alaska
Aside from the one report of contamination of salmonella, there have not been any other reports or problems of people purchasing kratom in Alaska. However, it is not necessarily easy to find this herbal remedy in this state. So, most individuals who are taking kratom typically buy their products online and have them shipped to their homes.
There are no reports of issues when it comes to shipping services in Alaska, this includes UPS, FedEx, and USPS. However, there have been reports of shipping issues in other states. Kratom is legal at a federal and state level for Alaskans. Other states have cities or areas that have banned its use. 
Since carrier service employees are required to uphold the federal law, you are not breaking any type of law regardless of where your packages travel within the United States. It is the final destination that matters as to where kratom is legal, not the areas it will travel to during the shipping process. 
Kratom Advocacy
The American Kratom Association (AKA) is the main advocacy program in Alaska, as well as all across the nation. This is a consumer group, which means that it is not formed for corporate gain. 
The AKA helps support the regulation of kratom and is against banning this herb. They have a history of lobbying for many states when it comes to legislation against kratom. The AKA monitors federal, state, city, and municipal legislation against kratom. The American Kratom Association has been known to get several laws overturned through its advocacy support. 
The AKA visited Alaska in 2018. They visited the local legislators to help provide information about the benefits that kratom can offer. However, it is hard to tell if there was any type of response from the visit, as no laws are banning the use of kratom. The group visited to help build a presence and provide education regarding this herbal remedy. There is one thing that is for sure, if the laws begin to shift the AKA will stay on top of it. 
Is Kratom's Legal Status In Jeopardy?
While rumors suggest that Anchorage was toying with the idea of banning kratom, there has been no evidence to support these claims. There have been no bills that were brought to the ballot, nor have there been any in-depth talks about the ban of kratom. 
As of right now, the future for kratom in Alaska is bright. There is no talk of banning kratom at the state or city level anywhere in the near future. So, if you live in Alaska you can continue to use kratom without the worry of it being banned. 
Will Alaska Ban Kratom?
Even if things turn, which they do not appear like they are going to, Alaska tends to push for individual rights with very little interference from government, regulations, or other agencies. This means there is very little likelihood that Alaska will ban kratom. 
Two Important Stipulations
Kratom is legal in Alaska but two exceptions need to be considered. 
The United States Armed Forces has forbidden the use of kratom for service members. So, if you are a service member and live or are stationed in Alaska, you will not be able to use it. This remains true no matter where you are, as it has been banned at a federal level for service members. 

In isolated native villages, there may be rules against the use of supplements. So, if you live within these areas you would need to be aware of local rules, although it would not affect most people who visit Alaska. 

Where Can You Buy Kratom in Alaska?
Now that you know the answer to the question, "Is kratom legal in Alaska?" It is time to find a trusted source. You can buy kratom online and have it shipped to your home, or you may be looking for some places that you could visit locally to get your kratom products. While Anchorage is the largest city in Alaska, you will find that Fairbanks has most of the local sources when it comes to buying kratom locally. There are only a handful of kratom vendors statewide, so depending on where you live it may be better to order your products online. 
DAB LAB AK
In reading Google reviews, it was mentioned that Dab Lab is the best place to buy kratom in Alaska. They have a 4.6-star rating, a large range of products, and customers comment that their customer service is amazing. While Dab Lab AK specializes in glassware, you will find kratom products offered here as well. 
Location: 3410 College Rd, Fairbanks, AK 99709

Phone Number: (907) 374-3263

Hours: Sunday-Thursday 10 a.m. to 9 p.m. and Friday-Saturday 10 a.m. to 11 p.m.
Mr. Rock & Roll on S. Cushman
This vendor has a 4.2-star rating. This shop has a fun and hippy vibe. You will find all sorts of things here including tobacco, glassware, t-shirts, and kratom. You're sure to love the blacklight posters and tie-dyed table covers that drench this store's decor. The staff is informative, and they have a wide variety of Mitragyna speciosa products.
Location: 2301 S Cushman St, Fairbanks, AK 99701

Phone Number: (907) 458-0090

Hours: Open daily from 11 a.m. to 12 p.m.
Up-in-Smoke 2.0
Located in Wasilla, people rave about the friendly atmosphere and large selection of vapes and tobacco products offered at Up-in-Smoke 2.0. It is the closest shop to Anchorage that offers kratom, but will still be a 45-minute drive to get to. 
Location: 951 S Hermon Rd #4, Wasilla, AK 99654

Phone Number: (907) 357-4545

Hours: Monday- Saturday 10 a.m. to 10 p.m., Sunday 10 a.m. to 9 p.m.
Buying Kratom Online 
When buying kratom online to be shipped to Alaska there is not a lot that you have to worry about, other than sourcing quality kratom products and working with trusted vendors. Here are some tips to help you find the best online kratom vendor.
Make sure that they are a part of the American Kratom Association. There are no regulatory forces in this industry, but the AKA only works with vendors that are trusted and offer quality products. 

Read reviews from other customers. This will allow you to see what the products were like, as well as the type of interaction they had with the company's customer service department. 

Check out the lab testing to make sure that you are getting products that are 100% Mitragyna speciosa. 

Go ahead and email the company a few questions and see if they respond to you promptly. This will let you know if the company is legit and willing to take care of your questions and concerns. 

Ask to see the current lab testing to make sure that the lot that they are currently selling does not contain any type of contaminants. If the company does not conduct these types of tests then you do not want to buy from them. 
Finding high-quality Gold Maeng Da Kratom Is Not Easy. Check out Oasis Kratom's pure and organic products that are third-party lap tested.

$15.00 – $325.00

Select options

Green Malay Kratom comes from the forests that are found within Malaysia's mountainous countryside. Lab Tested - Money Back Guarantee!

$15.00 – $325.00

Select options
Oasis Kratom
Here at Oasis Kratom, we make it our mission to provide you with the highest quality products along with the best customer service. We are one of 25 vendors who are currently registered with the AKA. This means that we have met their standards and you are getting quality products from a trusted source. 
All products are ethically harvested and we test according to GMP regulations. Each lot is tested 9+ times for salmonella, E. coli, staph, yeast, mold, and to confirm its 100% all-natural Mitragyna Speciosa. Visit our Lab Test page to learn more about our quality assurance measures or to request a copy of our most recent lab test results.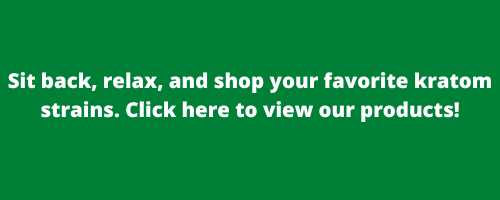 We encourage you to shop our website and let us know if you have any questions. You will see that we are with you every step of the way. From ordering products to receiving them at your home, we are here for you. 
Our product line includes red, green, white, and the rarer to find yellow vein kratom. We offer both capsules and powder. You will find top strains, which include Maeng Da, Borneo, Thai, Dragon, Sumatra, Malay, and much more. 
Now that we have answered the question, "Is kratom legal in Alaska?" Check out our Kratom Legality section where you will find various laws in other states. 


---