If you are an avid kratom user and are looking to take a trip out west, you may be wondering, "Is kratom legal in Wyoming? Yes, you can legally buy kratom in Wyoming without any issues. The state has very little history when it comes to kratom. However, there is a lot of legalities that surround kratom, so let's take a closer look.
Is Kratom Legal In Wyoming?
Yes, kratom is currently legal in Wyoming. This means you can buy, sell, or possess kratom without any issues. Some states have completely banned the use of kratom, including Vermont, Alabama, Rhode Island, and Indiana.
Other states allow the use of kratom but there are areas within the state that have banned it, such as Sarasota County in Florida. This means that you can easily access kratom in all areas of Florida except for Sarasota.
This is not the case in Wyoming. You can find kratom in all major cities including Cheyenne, , Casper, Laramie, and Cody. Keep reading to find out more about the legalities of kratom in Wyoming.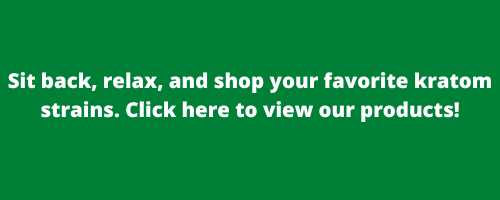 Legalities of Kratom In Wyoming
Most states have a lot to say when it comes to kratom. The controversy over kratom throughout the United States has been well known for the last decade. However, this is not the case when you look at the history of kratom in Wyoming.
There have never been any attempts to ban kratom. A lot of people speculate that the lack of kratom laws in this state shows a true lack of awareness. It is felt that not enough people know about kratom to be for or against it.
You have to realize that laws can change rather quickly. Just because kratom laws lack in Wyoming now does not mean that they always will. So, you have to pay close attention to the laws in your state and make sure you are always complying.
At the moment, there are no new laws or pending legislation regarding kratom in the state of Wyoming. The hope is that this state will want to regulate kratom at some point and opt to adopt the Kratom Consumer Protection Act.
Classification Of Kratom In Wyoming
Now that you know the answer to, "Is kratom legal in Wyoming?" You may be wondering if it is classified. No, kratom is not on the controlled substance list. There have never been any attempts to schedule this herb next to other dangerous drugs.
You have to keep in mind that many states have classified kratom as a Schedule 1 substance, so it is vital that you keep a close watch on the laws surrounding kratom. There are no new bills or pending legislation in Wyoming, and chances are there will not be in the future. This state lacks when it comes to awareness of kratom in general. Many states have included kratom among other controlled substances, but Wyoming is not one of them.
The American Kratom Association
The American Kratom Association is known for its advocacy work throughout the United States. They have been very successful in their efforts to help keep kratom legal and also offer regulations to the industry.
AKA members must follow the GMP regulations that the organization has put in place. These regulations ensure that vendors are providing the highest quality kratom to consumers. We are a proud member of the American Kratom Association and adhere to all GMP protocols.
Also, the AKA is working to get all states to adopt the Kratom Consumer Protection Act. This act will help regulate the industry and care for issues such as age restrictions and labeling. To find out more about the active efforts of the AKA be sure to check out their website.
Kratom Consumer Protection Act
The Kratom Consumer Protection Act was created to help regulate the kratom industry. This act will address many issues and help vendors supply kratom that is unadulterated and free of contaminants. Here are just some of the things that this act will cover.
Manufacture, distribution, sale, and possession of kratom
Manufacture, distribution, and sale of contaminated or adulterated kratom
Any age restrictions
Fines and penalties
Testing kratom
Labeling kratom products
Is Kratom Popular In Wyoming?
Kratom is not as popular in Wyoming as it is in other states. You will find it in some local shops throughout the state but not like other places. It is believed that kratom is generally not really known about in this state and that is why there has never been a call to regulate it.
Is The Legal Status of Kratom In Jeopardy?
Kratom is regulated on a state level. There are no federal laws regarding kratom. So, it is up to each state to decide how they want to handle this herb. From a federal standpoint, kratom is not in jeopardy. There are no talks of federally regulating this herb. This means that you only need to worry about state laws when it comes to kratom.
Will Wyoming Ban Kratom?
It does not look like Wyoming is too interested in banning kratom. At this point, there is not enough awareness of kratom and this is why it is not heavily being looked at. There are no whispers of banning kratom in Wyoming. It does not seem like lawmakers in the state know a lot about this herb.
Buying And Shipping Kratom
Since there are a lot of regulations surrounding kratom, people worry about buying it online and having it shipped to their home. However, buying kratom from an online vendor can save you money and allow you to have more options when it comes to strains.
Some local stores offer kratom in Wyoming but not a lot. So, most people in this state will order online. When it comes to shipping it is the final destination that matters. As long as your package is being sent to an area where kratom is legal you will be fine.
Online vendors will not even ship to areas where kratom has been banned. UPS, FedEx, USPS, and all other shipping companies must abide by federal laws. There are no federal laws banning kratom, so in theory, there should never be any issues.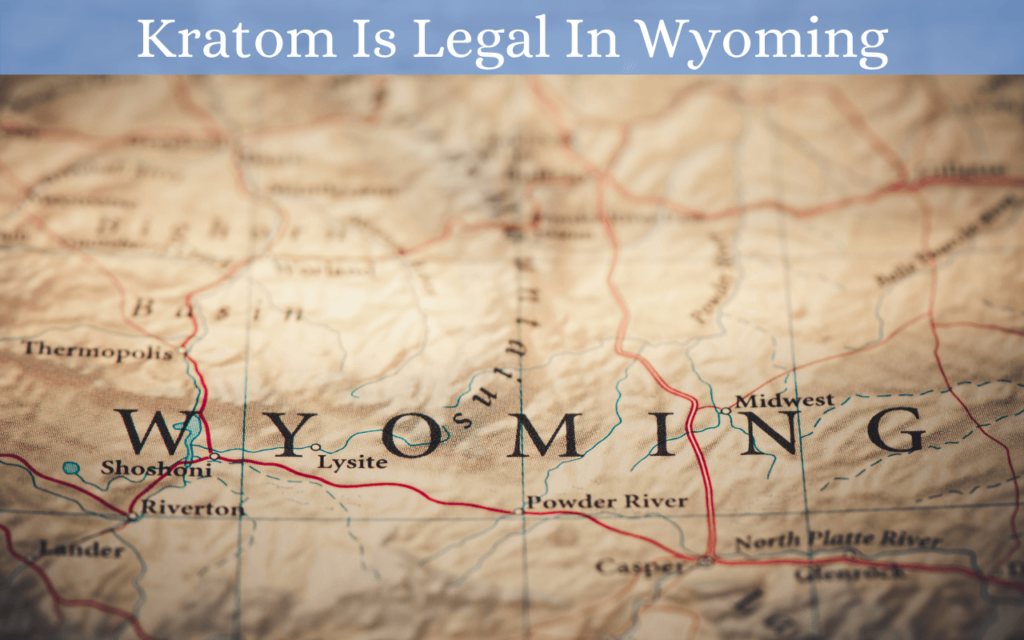 Where Can You Buy Kratom in Wyoming?
When looking to source legal kratom from a local store you may have trouble finding it in Wyoming. However, some spots offer kratom. Here are a few for you to consider.
Finding high-quality Gold Maeng Da Kratom Is Not Easy. Check out Oasis Kratom's pure and organic products that are third-party lap tested.

$

15.00 –

$

325.00 Select options

Green Malay Kratom comes from the forests that are found within Malaysia's mountainous countryside. Lab Tested - Money Back Guarantee!

$

15.00 –

$

325.00 Select options

Looking to buy 100% pure gold bali kratom online at affordable prices? oasis kratom offers aka and gmp verified products starting at $15. shop now!

$

15.00 –

$

325.00 Select options
The Smoke Shop
Location: 2206 Dell Range Blvd e, Cheyenne, WY 82009
Phone: (307) 514-0146
Hours: Sunday – Thursday 10 to 9, Friday – Saturday 10 to 10
Capitol Kratom
Location: 1934 Sheridan Ave, Cody, WY 82414
Phone: (307) 250-3597
Hours: Monday – Friday 2 to 6, Saturday 10 to 2
Terrapin Gifts & Novelties
Location: 753 N 3rd St, Laramie, WY 82072
Phone: (307) 745-3027
Hours: Monday – Saturday 10 to 7, Sunday 12 to 7
Smoker Friendly
Location: 609 W Cedar St, Rawlins, WY 82301
Phone: (307) 324-4281
Hours: Monday – Friday 8 to 8, Saturday 9 to 8, Sunday 10 to 6
Casper Cigar Company
Location: 1831 CY Ave, Casper, WY 82604
Phone: (307) 337-4400
Hours: Monday – Saturday 10 to 6
Buying Kratom From An Online Vendor
Like we mentioned above, online vendors tend to have a larger choice of strains when it comes to kratom. Because of this, most people will find themselves buying online. However, you have to take the time to find a trusted vendor because the kratom industry is not regulated. Here are some tips to help you out.
Is the vendor part of the American Kratom Association?
What do the companies reviews look like?
Does the company offer lab testing on their products?
Is the company easy to interact with?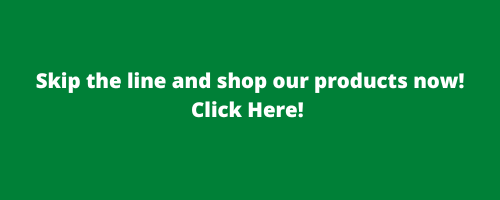 Oasis Kratom
Oasis Kratom is a member of the American Kratom Association. We adhere to all GMP protocols, which allows us to offer our customers the highest quality kratom on the market. Each lot is tested 9+ times for salmonella, E. coli, staph, yeast, mold, and to confirm its 100% all-natural Mitragyna Speciosa. Visit our Lab Test page to learn more about our quality assurance measures or to request a copy of our most recent lab test results.
Be sure that you take some time to explore our vast line of kratom powder and capsules. If you have any questions please do not hesitate to contact us. We hope that this blog helped answer your question, "Is kratom legal in Wyoming?" If you are looking to find out the laws of another state be sure to check out our legality page.

---