Canopy Botanicals is a botanical shop that is based in Wilmington, North Carolina. This location is for their headquarters and shipping facilities only. They do not have any physical storefronts.
While their site seems professional enough at first glance, there are a couple of areas of concern.
First, the domain is "canopybotanicals2" instead of just "canopy botanicals". From reading their about us page, it seems like their original domain was "canopy botanicals". Their current domain was launched in July of 2019, but the copyright date at the bottom of the site goes back to 2016. This suggests that the original site was shut down for some reason. Given that the FDA has strict restrictions for what kratom vendors can claim on their websites, it is very possible that their original site was shut down for some sort of infraction.
This site seems to have all of the proper disclaimers in place, and they list their kratom as an ingredient for handmade soaps rather than for human consumption. There are no current violations for unbiased claims that are obvious, so there is no concrete proof that it is why their original site is shut down.
It is strange the copyright has not been updated since 2016, though.
Another area of potential concern for kratom customers is that this vendor is not specifically dedicated to selling kratom. It is just one botanical they offer and it is not propped up more than any other product offering.
In addition to kratom, this company sells handmade soaps, teas, spices and seasonings, apparel, and coffee.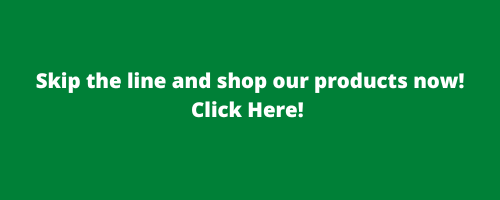 Accreditation by the American Kratom Association
Canopy Botanicals is not a kratom vendor approved by the American Kratom Association. They are not even on the list of companies that are pending approval. There is no evidence that they have ever sought admission into their good manufacturing process standards program.
Being part of this program is something only vendors who are extremely dedicated to the kratom industry set out to achieve. It involves going through an extensive audit that requires each batch to be tested by an independent third party. These results are then required to be placed on the packaging for that batch.
Finally, the AKA requires adherence to all of the FDA's restrictions regarding marketing kratom. The ultimate goal of the AKA is to get kratom legalized and regulated on a federal level. This is why they have created a program where vendor members volunteer to adhere to standards that were designed to mimic what federal standards would look like.
As a vendor who has completed this arduous process, we can only recommend vendors who have shown the same commitment.
Product Range
Canopy Botanicals is different from most kratom vendors in that they sell many other items besides kratom. They have 8 types of handmade soaps with ingredients like honey almond, brown sugar fig, spearmint, activated charcoal, and lavender. 13 different teas cover popular blends like chai, oolong, chamomile, earl grey, and English breakfast.
When it comes to spices and seasonings, there are 8 options. Half of them are different types of sea salts. Lastly for the non-kratom products are two blends of ground coffee – a dark and medium roast. 
On the kratom front, Canopy Botanicals has 20 product listings. This is their biggest category. They have both pure strains and blends available in powder form. Below is a listing of all their pure strains.
Red strains

: Bali, Borneo, Hulu Kapuas, Maeng Da, 

Green strains

: 

Maeng Da

, Sumatra, Malay, Asia, Elephant, Hulu Kapuas, Super Jongkong 

White strains

: Elephant, Hulu Kapuas, Maeng Da, Sumatra

Gold strains

: Bali

Blends: Pink Elephant, Wild White, Wild Green, Stargazer
There are no capsules or extracts available from this brand.
Pricing
Canopy Botanicals sells their kratom in 25 g, 125 g, 250 g, and 1 kilogram. Blends can only be purchased in 250 g and 1 kg increments.
The price range is the same as all of the strains, which suggests they have a good supply chain. The cost ranges from $3.80 for 25 grams to $79 for a kilogram. That is a great price structure compared to most kratom brands. We also sell our kilograms for $79 at Oasis Kratom, but our supply is lab-tested for purity and safety in accordance with the AKA's good manufacturing process standards.
The two blends are $20 for 250 g and $70 for a kilogram.
Looking to buy 100% pure gold bali kratom online at affordable prices? oasis kratom offers aka and gmp verified products starting at $15. shop now!

$

15.00 –

$

325.00 Select options

Finding high-quality Gold Maeng Da Kratom Is Not Easy. Check out Oasis Kratom's pure and organic products that are third-party lap tested.

$

15.00 –

$

325.00 Select options

Green Malay Kratom comes from the forests that are found within Malaysia's mountainous countryside. Lab Tested - Money Back Guarantee!

$

15.00 –

$

325.00 Select options
User Opinions and Customer Service
Canopy Botanicals does not have a review system on its website. They also do not have reviews on any third party sites like Facebook, Google, or TrustPilot.
There are only a few threads about this brand on Reddit, but they are on the trusted vendor's list that the Reddit kratom community maintains.
It appears that they had an issue with a bunk supply back in 2018, but reviews since then have been mostly good.
Customers seem to love the price and the great customer experience that the owner gives, but they tend to wish the product was better.
Canopy Botanicals Coupon Codes
There are a few coupon codes for Canopy Botanicals available on third-party coupon sites. One site has a 10 percent off coupon, while another has 70 percent and 80 percent off coupons. The latter doesn't seem legit, but you could always give it a try.
Refund Policy
This company has an all-sales-are-final policy, but they will fix orders if they ship the wrong product or if a product is damaged.
This policy is less customer-friendly than the average kratom vendor.
Shipping
Canopy Botanicals has a banner on their homepage that says to expect a delay of 5 to 8 days on all orders due to Covid-19. All of their orders are shipped through the USPS.
Orders placed before 2 PM EST are shipped the same day. Costs range between $5 and $13 depending on which option is chosen at checkout.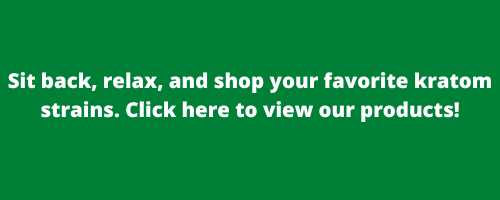 Conclusion
Canopy Botanicals does not make a great first impression. The 2 in their domain name comes off as amateurish. The fact that their original domain redirects to this one suggest that they either had a major security breach or were shut down by the FDA.
Their selection is decent enough, but it is not the most extensive in the industry. Their prices are better than most. They aren't approved by the American Kratom Association, though, so we do not recommend giving them a try. Browse our shop to find quality products at efficient prices.


---