San Antonio is a destination, which makes living here advantageous when you're looking for things to do and products to buy. There are many places to buy kratom in San Antonio — maybe too many. It can be a long process of trial and error before you find the right place for you.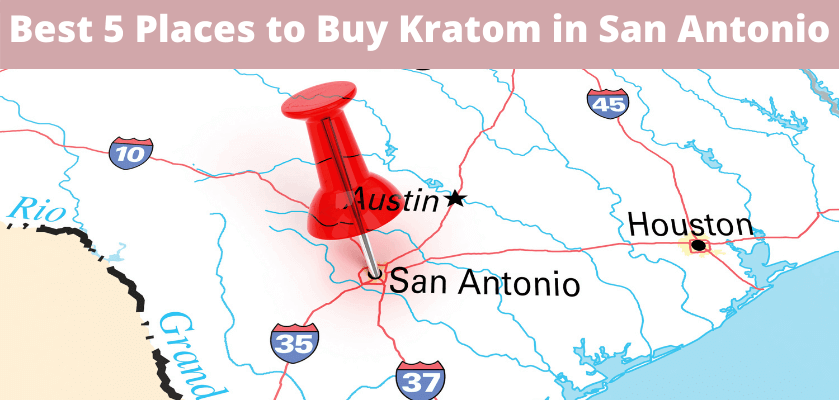 At Oasis Kratom, we want to help. That's why we've created this list of the best nine places to buy kratom in San Antonio to help you get started.
Kratom Shops in San Antonio
There are many different types of shops to find kratom in San Antonio. Smoke shops, tobacco shops, and vape shops are where you typically find a selection of this Southeast Asian herb.
#1 Blaze Bros Smoke Shop
Address: 26610 US-281 #5, San Antonio, TX 78260
Google Rating: 4.6
If you're looking for a shop that has not only a good selection of kratom strains but also staff who know their stuff, then Blaze Bros Smoke Shop is the place for you. Their prices are reasonable, and they have a selection of other products as well, including CBD and smoke products. This place really can be a one-stop-shop for your kratom needs and beyond.
#2 Mr. Farmacist
Address: 3126 N St Mary's St, San Antonio, TX 78212
Google Rating: 5.0
You can find a variety of products in this shop, including several popular strains of kratom. All of the kratom found at Mr. Farmacist is lab tested for purity and they have very high-quality products in their store. On top of that, they offer their products at very competitive prices, so you don't have to worry about sticker shock once you start to shop! The employees are professional and knowledgeable, communicating clearly and answering any questions you may have. You'll feel good about your purchases here and will probably return for more.
#3 Supernova Smoke Shop
Address: 10708 Perrin Beitel Rd, San Antonio, TX 78217
Google Rating: 4.7
Supernova Smoke Shop has high-quality kratom, but it is a bit pricier than other shops in the area. However, what they lack in pleasing pricing they make up for is quality selection and variety. The employees are great to work with to find the right strain to fit your needs and always are looking to help you find what you're looking for.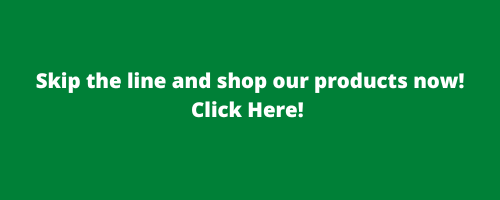 #4 Lucky Herbals
Address: 4801 Broadway #91141, San Antonio, TX 78209
Google Rating: 4.9
At Lucky Herbals, you'll be blown away by their kratom selection. Employees are quick to help you understand their selection so that you can find just the right product. People keep coming back to this shop for their kratom needs because it scores high on selection and customer service since the staff seems so in tune with the needs of the customer. You can't go wrong giving Lucky Herbals a try.
#5 Emerald Forest CBD Dispensary – Delta 8 – Kratom – Smoke & Vape Shop
Address: 8103 Bandera Rd Suite #100, San Antonio, TX 78250
Google Rating: 5.0
At Emerald Forest, you find a vast selection of kratom in a variety of high-quality strains. They have a really big selection of kratom as well as other products you may be in the market for. Frequent shoppers report that the staff is amazing and very easy to work with since they seem to be able to tell you about any product you may be interested in.
#6 Planet K Texas
Address: 11202 West Ave, San Antonio, TX 78213
Google Rating: 4.6
At Planet K Texas, you'll find an enormous selection of kratom. If there's a specific strain you're looking for, chances are you'll find it here. All of the kratom products they offer are of high quality and their pricing is competitive with other shops in the area. Their employees enjoy sharing what they know about the products in the store but are also happy to give you some breathing room as you look around, which is a nice touch.
#7 Hazel Sky Smoke and Vape Shop
Address: 5244 Fredericksburg Rd, San Antonio, TX 78229
Google Rating: 4.7
At Hazel Sky, they have an impressive selection of quality kratom for you to choose from, but that doesn't seem to be the main feature of this store. What keeps people coming back is the kratom combined with the great atmosphere from employees that want to genuinely offer help. So, come for the kratom, but stay for the customer service!
#8 Smokerz Paradize
Address: 2808 Thousand Oaks Dr, San Antonio, TX 78232
Google Rating: 3.8
You can find a wide variety of kratom at Smokerz Paradize. Name your favorite kratom strain and they're sure to have it – and they don't sacrifice quality to bring you all those kratom strains, either. The staff also knows a lot about the products they have and are ready and willing to answer any questions you may have. Even if you're not quite sure what you want, they are ready to help you to figure it out based on your preferences.
#9 Artisan Vapor & CBD
Address: 9820 Huebner Rd #103, San Antonio, TX 78240
Google Rating: 4.6
While Artisan Vapor and CBD don't specialize in kratom, they do have quite an extensive and quality selection. They have a comprehensive selection of kratom strains at competitive prices. And even though kratom isn't their main focus, you wouldn't know it by talking to the staff. They are knowledgeable and ready to help you find the right kratom strain for you.
Other Shops
You can also find kratom at these San Antonio establishments:
Rock N Roll It Smoke and Vape Shop – 8450 Fredericksburg Rd, San Antonio, TX 78229

Smoke Tokes CBD & Vape – 9907 Fredericksburg Rd, San Antonio, TX 78240

Supernova Smoke Shop – 9355 Culebra Rd, San Antonio, TX 78251

Supreme Smoke – 5841 Babcock Rd, San Antonio, TX 78240

Mary Jane's CBD Dispensary – Smoke & Vape Shop – 7115 Blanco Rd suite 113, San Antonio, TX 78216

Gräs CBD Collective + Kratom – 8603 TX-151 #211, San Antonio, TX 78245
Is Kratom Legal in Texas?
It is perfectly legal to buy, consume, and carry kratom in the state of Texas and San Antonio. Despite work from outside groups, Texas lawmakers have yet to be convinced that kratom should be banned. However, it's important to keep your eye on any legislation that can impact the legality of kratom in San Antonio and beyond.
Buying Kratom Online
It's nice to have options when it comes to buying kratom, but it's important to know that there are a couple of ways in which buying kratom online is advantageous over buying it in person.
First, you can often find high-quality kratom online for a fraction of the price that you find at in-person vendors. Why? Because online vendors don't have the overhead associated with running a brick-and-mortar store, they're able to pass those cost savings onto you.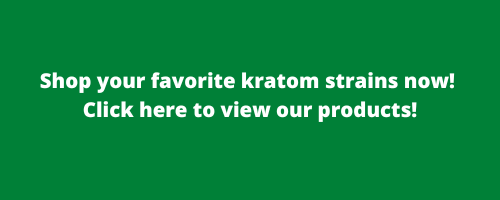 Second, online kratom vendors like Oasis Kratom are members of the American Kratom Association. This organization's sole purpose is to regulate the quality of kratom in the marketplace. Any online vendor associated with them has agreed to the guidelines they have for sourcing and selling kratom, so you know your lab-tested, pure, quality kratom this way.
When you're looking to buy kratom in San Antonio you have a lot of choices. Your best bet is to try in-person and online options to find out the best fit for you.


---