WHAT ARE YELLOW MAENG DA CAPSULES?
We offer both Yellow Maeng Da capsules and powder. The Maeng Da strain can be found in red, green, white, and yellow vein colors. It is well known for its potency levels and loved by kratom enthusiasts. If you have tried other varieties of Maeng Da and love them, then you will want to give the yellow strain a try.
WHERE DO YELLOW MAENG DA CAPSULES ORIGINATE FROM?
Typically, kratom is characterized by its vein color and where it originates from. This is not true for Maeng Da. This is a grafted strain that comes from Thailand. Its name translates to "pimp grade". Leaving the impression that it is better than the rest. Some kratom users would agree that Maeng Da is the best variety of kratom on the market. However, it is given this name because of its high potency levels.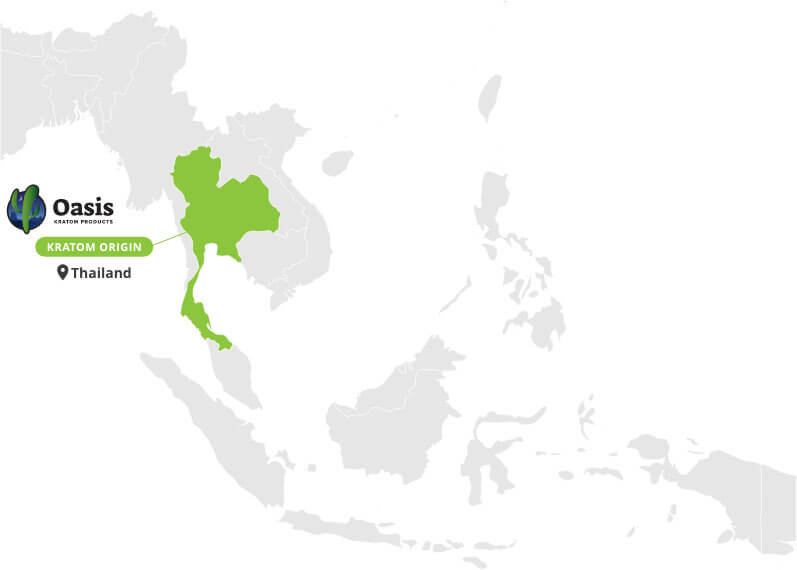 HOW ARE YELLOW MAENG DA CAPSULES MADE?
Yellow Maeng Da does not occur naturally, as it is created through a grafting process. Farmers will graft two strains to make one superior strain. This is why Yellow Maeng Da is so potent. Once they go through the grafting and drying process, the leaves will be crushed into a powder. This powder is then sold on the market. Some manufactures will create capsules, extracts, and teas with the powder.
AMERICAN KRATOM ASSOCIATION
When sourcing kratom, you should always go with a vendor who is a part of the American Kratom Association. This group is the main support system for kratom, but they have also helped create regulations for the industry. 
Kratom is not regulated on a federal level, so each state is left to decide on how they want to handle this herb. The AKA has created GMP protocols for vendors to comply with. As a member of the AKA, we adhere to these regulations and they are a vital part of our process. 
Also, they have also come up with the Kratom Consumer Protection Act, which will help place more regulations. In doing so, kratom will be a safer place for consumers. To find out more about their efforts, visit their website. 
RELATED PRODUCTS
If you like Yellow Maeng Da you will want to try our other yellow strains. These include Gold Bali Kratom Powder, Gold Maeng Da Kratom, Yellow Thai Kratom, and Yellow Vietnam Kratom.
If you love Maeng Da, then give these a try:
Check if Yellow Maeng Da Kratom is legal in your state.