Is kratom legal in Georgia? As of right now, the answer is yes. The governor of Georgia signed the Kratom Consumer Protection Act into law on April 24th, 2019. While kratom is legal it is regulated by this Act, which states that it is illegal to sell kratom to anyone under 18. Plus, it also puts mandates that kratom needs to have labels that contain details including ingredients, kratom alkaloid content, and disclaimers.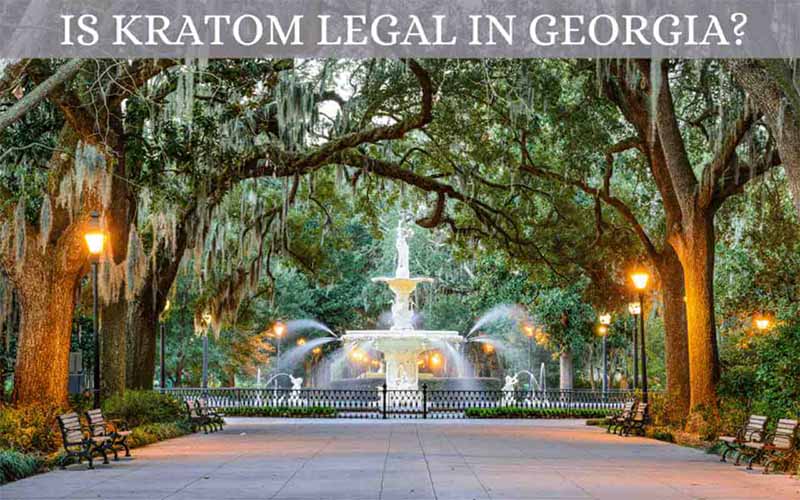 Let's take a closer look at the legal aspects that have led to the legalization of kratom in Georgia.
Is Kratom Legal in Georgia
Kratom is legal to buy, sell, and possess in Georgia as long as you are over the age of 18. This means you can buy kratom in all major cities within Georgia, including Atlanta, Augusta, Columbus, Savannah, and Roswell without any issues.
Some states have legalized kratom but there are restrictions placed at a local level. However, this is not the case for Georgia, all regions within the state fall under the Kratom Consumer Protection Act and there are no other restrictions in place.
The Kratom Consumer Protection Act is currently the only active bill regulating kratom in Georgia. This Act set in place proper protocols when it comes to labeling of products, which means that there is less room for fakes and scams to occur. Or at least at a local level, as users can buy their products online, and online sources are less regulated than those that are sourced locally.
Because kratom must have proper labeling with the ingredients, alkaloid content, and disclaimers, avid users may notice that local sources of the plant may run more expensive than online vendors. However, any company that has testing in place for their products could be a bit pricier, but this shows that the product is legit and that you are buying from a trusted source.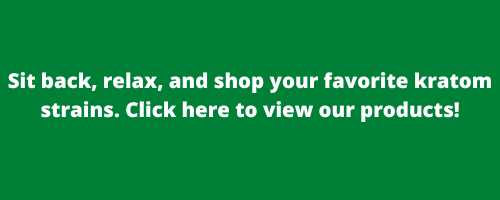 The Mission Behind The Kratom Consumer Protection Act
The American Kratom Association is a non-profit kratom advocacy organization founded in 2014. Its mission is to advocate for lawmakers to create a regulated legal market to allow kratom users to purchase and consume kratom legally.
An overwhelming majority of the donations they receive are invested in getting their message to lawmakers on the state and federal levels. So far, Arizona, Georgia, Utah, and Nevada have passed their versions of the Kratom Consumer Protection Act. Their ultimate goal is to get it passed federally. However, there are still several states where Kratom is illegal such as Wisconsin. 
The AKA exists to help kratom users access the purest, safest kratom. Getting accepted in their Good Manufacturing Process (GMP) standards program is huge for any kratom vendor. It requires vendors to pass a strict third-party audit and comply with the FDA's standards when it comes to making medical claims.
Is Kratom Popular In Georgia?
With the number of local shops that offer kratom and the advocates within the state, it would suggest that kratom is popular in Georgia. There has been some negative press coverage in Georgia, but it seems as if users are not bothered by negative reviews. The Kratom Consumer Protection Act helps regulate the plant and how it was sold in the region. This was something that both users and lawmakers agreed on, that the industry needed to be regulated. With users and lawmakers coming together, it shows that users in the area are open to guidelines that need to be put in place to help make it safe to use kratom.
Gold Bali Kratom origin is from the red leafs which are dried by the sun. This unique process gives Gold Bali Kratom powder a one of a kind feel.

$15.00 – $325.00

Select options
Kratom Legislation In Georgia
The battle started in 2017 when a Georgia medical examiner stated that 11 deceased people had Kratom in their systems when they died. Some lawmakers wanted to pin these deaths on kratom. This medical examiner failed to mention that 9 of the 11 had other substances in their systems, and none had kratom overdose listed as the official cause of death.
Nonetheless, this report played a significant role in having kratom included in a 2017 bill (HB 785) proposed to ban several "designer drugs". Thanks to advocacy from the American Kratom Association and positive testimony from a group of Georgian kratom users, kratom was removed from the final version of the bill.
In 2018, a bill was proposed and passed by the statehouse to form a joint study committee to study the risks associated with kratom. It was eventually struck down by the state senate.
After another year of advocacy from the American Kratom Association, things took a positive turn in early 2019. Georgia decided to introduce its own version of the Kratom Consumer Protection Act. 
According to Georgia's Senate Bill HB 551, the following regulations are set by the Kratom Consumer Protection Act:
Clearly labeled ingredients 

That the sale or transfer possession of any kratom to another person under 18 years of age is prohibited

The amount of mitragynine and 7-hydroxymitragynine contained in the product

The amount of mitragynine and 7-hydroxymitragynine contained in the packaging

The common or usual name of each ingredient used in the manufacture of the kratom product, listed in descending order of predominance

The name and the principal mailing address of the manufacturer or the person responsible for distributing the kratom product

Clear and adequate directions for the consumption of kratom the product necessary for its safe and effective use

Any precautionary statements as to the safety and effectiveness of the kratom product
Selling, distributing, or producing unsafe Kratom products without all of those information details is punishable by Georgia state law.
The bill made it illegal to sell or possess for those under 18, putting it on par with tobacco. The bill passed through both chambers of the state legislature and was signed into law in April of 2019.
Buying and Shipping Kratom In Georgia
Kratom cannot be bought or sold to anyone under the age of 18. Other than that, the labeling must be complied with for a kratom product to be sold in the great state of Georgia. When buying a product online, you have to remember that it will not matter what areas your package travels through to get to you. It is the end destination that dictates the legalities of the products. Therefore, there should be no issues with having your products shipped to you in Georgia. You can buy your products online through a trusted vendor and have them delivered to your doorstep.
In addition, you may find local shops that offer kratom products. However, they may not offer the variety that you can get online. Just know what type of vein and strain you are looking for before visiting your local shops. Be sure you shop at locations that are knowledgeable about kratom and can help answer any questions that you may have.
Kratom Advocacy
As mentioned above, The American Kratom Association (AKA) plays the largest advocate for the kratom society. They get involved to actively lobby for the use of kratom and have come forward to help pass laws in many states.
The AKA played a pivotal role in getting Georgia on board with their version of the Kratom Consumer Protection Act. This placed regulations for kratom, which allowed users and lawmakers to feel comfortable with the guidelines set in place.  
The AKA helps kratom users access the purest forms of kratom that are safe and within legal guidelines. They also work with manufacturers and vendors to help regulate the industry and provide products that are safe and fall within guidelines. Visit the American Kratom Association website to learn more about their activities and current advocate projects.
Is Kratom's Legal Status In Jeopardy?
At the moment there is no reason to believe that the legal status of kratom in Georgia is in jeopardy. With their version of the Kratom Consumer Protection Act in place, everyone seems to be content with the guidelines set for the kratom industry. This means that users can comfortably buy kratom in Georgia for the time being, but need to be aware that the legalities of this herbal remedy could change at any time. Therefore, it is important to stay current on what is happening in the industry both at a federal, state, and local level. 
Will Georgia Ban Kratom?
There is no sign that kratom will be banned in the near future in Georgia. However, it could all change quickly, and this is why you should stay informed if you are a kratom enthusiast. Just like many other areas, law enforcement in Georgia supports an outright ban on kratom. This follows the federal Food and Drug Administration (FDA) announcing that kratom contains similar properties to opioids. Currently, all deaths that are related to kratom use are tracked by the Georgia Bureau of Investigation (GBI).
Therefore, it is thought that if many Georgia residents die and have kratom in their system, things could change very quickly. It is very important that you pay close attention to the legal status of kratom in Georgia to make sure that you comply with any laws that may come into effect. At the moment things are looking good for Georgia and there is no talk of a ban in the near future.
Where Can I Buy Kratom In
Georgia? 
You can buy kratom locally in Georgia at gas stations, smoke shops, and vape shops. You will get the best price, variety, and quality from an online vendor, though. 
Here are some local vendors that you may want to check out:
Kratom-Fresh.com
While you can buy online with this vendor, they also offer a drive-up service on Harbin Road. Google reviewers rave about the service, affordable products, and knowledgeable staff.
Location: 1691 Harbin Rd SW, Atlanta, GA 30311

Phone Number: (404) 447-0143

Hours: Drive-Thru open daily from 6 a.m. to 12 p.m. or Shop online 24hrs a day
Smoke City
Located in Savannah, this shop offers anything and everything a smoker would want. They have a large selection of glass pipes, kratom, and edibles. They are a top-rated kratom vendor within the Savannah area.
Location: 48 W Montgomery Cross Rd #103, Savannah, GA 31406

Phone Number: (912) 920-2255

Hours: Monday – Thursday 9 a.m. to 10 p.m., Friday – Saturday 9 a.m. to 12 a.m., Sunday 10 a.m. to 10 p.m.
Black Beard Vapor
This shop contains more than 200 unique vaping options. Kratom is one of the products on their list. They have a cool and inviting shop, which contains a huge fish tank filled with eels.
Location: 10175 Ford Avenue, Richmond Hill, Georgia 31324

Phone Number: (912) 459-9990

Hours: Monday-Friday 9:00am-7:00pm, Saturday 9:00am-5:00pm, Sunday 12:00pm-5:00pm

Buying Kratom Online 
Now that you know the answer to the question, is Kratom legal in Georgia, you can think about ordering it. There are some things that you should know before placing your first order online. You want to make sure that you are buying from a trusted source that is supplying you with high-quality kratom products. Check out our tips below.
Make sure that they are a part of the American Kratom Association. There are no regulatory forces in this industry, but the AKA only works with vendors that are trusted and offer quality products. 

Read reviews from other customers. This will allow you to see what the products were like, as well as the type of interaction they had with the company's customer service department. 

Check out the lab testing to make sure that you are getting products that are 100% Mitragyna speciosa. 

Go ahead and email the company a few questions and see if they respond to you promptly. This will let you know if the company is legit and willing to take care of your questions and concerns. 

Ask to see the current lab testing to make sure that the lot that they are currently selling does not contain any type of contaminants. If the company does not conduct these types of tests then you do not want to buy from them. 
Gold Maeng Da Kratom is red leaf variety that unergoes secondary curing process in the sun. It is one of the most extraordinary of the strains.

$15.00 – $325.00

Select options

Green Malay Kratom comes from the forests that are found within Malaysia's mountainous countryside. Lab Tested - Money Back Guarantee!

$15.00 – $325.00

Select options
Oasis Kratom
Here at Oasis Kratom, we are one of 25 vendors that are currently registered with the AKA. This means that we have been approved as a trusted vendor who sells high-quality products. We make it our mission to provide a large variety of kratom products to our customers with exceptional support.
All products are ethically harvested and we test according to GMP regulations. Each lot is tested 9+ times for salmonella, E. coli, staph, yeast, mold, and to confirm its 100% all-natural Mitragyna Speciosa. Visit our Lab Test page to learn more about our quality assurance measures or to request a copy of our most recent lab test results.
Shop our selection of powders and capsules, and let us know if you have any questions. From placing your products in your cart online to deliver at your home, we are here for you every step of the way. We ensure all products arrive at their optimal freshness. 
Our product line includes red, green, white, and the rarer to find yellow vein kratom. We have popular strains including Maeng Da, Borneo, Thai, Dragon, Sumatra, Malay, and much more. 


---