Kratora entered the kratom industry in 2013. Since then, they have established themselves as one of the most well-known brands in the industry. They partner with local Indonesian villages to procure kratom that is grown by locals who have extensive experience with the kratom plant.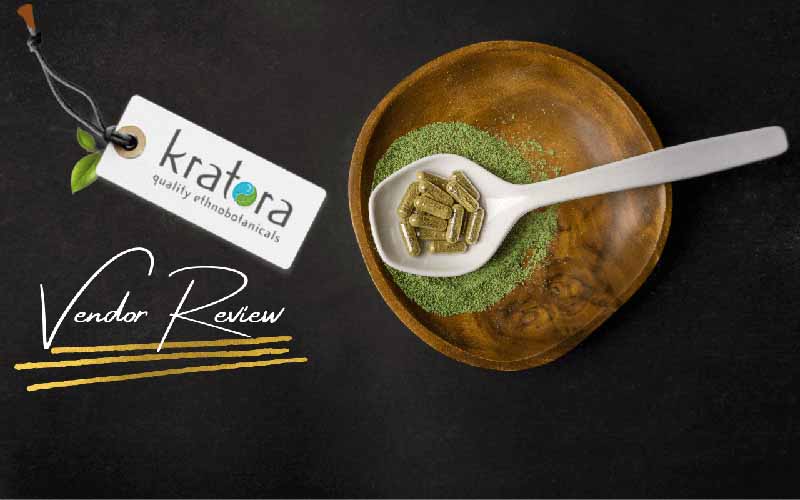 This company also has similar partnerships throughout other Southeast Asian countries where kratom is grown. They put a lot of effort into ensuring a smooth supply chain from the source to their distribution facility in California. Their corporate headquarters is located in Texas.
Their domain name suggests the website could have a gimmicky feel to it, but it is surprisingly professional. Kratora's shop is well organized and seems to provide a smooth user experience. They have a company blog that seems to be updated monthly. Most companies don't have one because they are not committed to truly educating their customers as needed throughout their customer journey.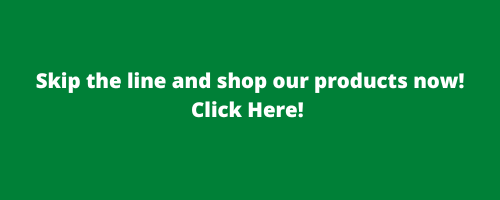 American Kratom Association Accreditation
If you are a newbie to the kratom world, you need to become familiar with the American Kratom Association. They are the most powerful advocacy organizations within the kratom industry. Their main mission is to get the Kratom Consumer Protection Act passed at the federal level.
While kratom is technically "legal" at the federal level, it is unregulated by the FDA and not considered safe for human consumption. The goal of the AKA is to use the KCPA as their regulatory framework to get reviewed and ideally approved, by the FDA. This organization has a program for vendors called good manufacturing process standards.
Passing their third party audit is extremely tough, and only 25 vendors in the world have made it through. Kratora is not an AKA-approved vendor, nor have they ever tried to seek approval. It is weird that such a popular company with such passionate owners is not involved with the AKA.
Product Range
Kratora provides a pretty good selection of kratom powders, capsules, and extracts. They also have all types of other botanicals available, such as CBD, Sakae Naa, Muira Puama, Mitragyna Hirsuta, Kava Kava, Kanna, Blue Lotus, and Akuamma Seeds. This makes them a good vendor for those who want to explore other botanicals besides kratom.
Buy Green Borneo Kratom online! It is very popular strain - great for beginners and perfect for daytime use. Lab Tested! Money Back Guarantee!

$15.00 – $325.00

Select options
Below are the strains of powders sold by this brand:
Red strains

: Bali, Thai, Malay, Kali, Horned, Sumatra, Bentuangie

Green strains

: Maeng Da, Malay, Thai, Borneo, Maeng Da Indo, Sumatra

White strains

: Borneo, Maeng Da, Horned, Sumatra
This brand does not have many options available for capsules.
They have two enhanced strains available in capsule form – Ultra Enhanced Indo and Ultra Enhanced Maeng Da. Both of these are also available in powder form alongside Super Enhanced Bali.
The pure powdered extract is available in 25x and 50x strengths. Finally, 10 ml bottles of the liquid extract are available in red and green varieties.
One red flag regarding this company's shop is they have a category that lets you shop by the effect. A company that does this is just asking for trouble from the FDA. This is something customers should consider, as you don't want to find a vendor you like only to have them shut down one day.
Want to try the Best Red Bali Kratom Powder In the Market? Oasis Kratom got you covered. Try Authentic, potent and 100% Pure Kratom Products in 2023

$15.00 – $325.00

Select options
Price
Kratora sells their kratom powder in 1 oz, 4 oz, 8 oz, and 1 lb increments. There is no uniform pricing throughout the strains. Almost every strain has its price range. The cheapest strain is the stem and vein kratom. It starts at $8.99 for an ounce and goes to $107.99 for a pound. The most expensive strain is the Maeng Da. It begins at $19.99 for an ounce and ends at $229.99 for a pound.
All of the other price ranges for their powdered strains fall within these end-marks.
Capsules are only sold in 1 oz and 4 oz increments. Each capsule contains 0.72 grams of kratom. Prices range from $16.99 to $93.99, with each strain having a slightly different price range.
The enhanced extract capsules come in 5 g and 25 g increments. Both strains are $50.99 for 5 grams and $221.99 for 25 grams.
The liquid extract is $19.99 per bottle. The variety of packs offered come in a 1oz bag per strain included. The prices range from $17.99 to $49.99.
This brand's prices are pretty expensive. There are over 2 pounds in a kilogram. Oasis Kratom sells kilograms for $79 and this brand has pounds that are over $200. One nice thing is they have a customer loyalty program. You get a point for every dollar you spend. Once you get over 250 points, you get $25 off your order.
User Opinions and Customer Service
Kratora has over 1300 reviews on TrustPilot. Their overall rating is 4.6, which is pretty good. Many of the positive reviews rave about the friendly and knowledgeable customer service. The average reviews typically mention that they enjoy the quality, but they were not a fan of the high price.
It seems like the more recent reviews regarding customer service have been trending negatively. The conversation surrounding the brand on Reddit backs this theory up. They were originally highly recommended, but then as of 10/30/20, they were no longer recommended due to a flood of negative comments. It seems like this company may be having some internal issues.
Kratora Coupon Codes
Kratora currently has a couple of different types of coupon codes active. One is for first-time customers and gets them 10 percent off of their first purchase. Another code gets you 25 percent off on a purchase over $150.
This company has a rewards program, which we discussed earlier. They also have a referral program that can earn you $10 for every new customer you refer.
Refund Policy
Kratora is committed to customer satisfaction. They accept any purchase back for a refund, so long as there is still at least 75 percent of the product left. The only catch is the customer is responsible for return shipping.
Shipping
Kratora uses UPS and USPS as their shipping providers. This company has more shipping options than the average kratom vendor. For USPS, they offer priority express, priority, and first-class. Priority Express takes 1 to 2 days and starts at $22.68.
Priority takes 2 to 3 days and starts at $6.95. First-class is only available for orders under 2 ounces, and it takes up to 7 days. The cost starts at $2.66.
The options for UPS are next-day air saver, second-day air, and ground.
The next day air saver takes a day and starts at $25.98. The second-day air takes 2 business days and starts at $16.75. Finally, the ground can take up to 5 business days and starts at $8.25. International shipping can take up to 10 days.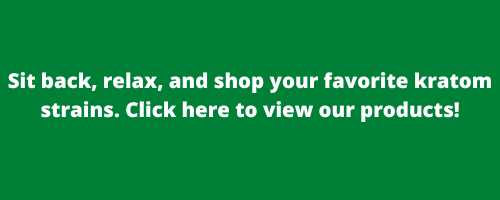 Conclusion
Kratora used to be a highly respected vendor, but judging by the flood of bad feedback on Reddit that started in October of 2020, someone has happened within their company. It seems to have changed them for the worse.
They are not accredited by the AKA and charge way more than us at Oasis Kratom, an aka-approved vendor. Browse our shop for quality selection at an affordable price.


---