Since kratom is starting to become very popular a lot of people are wondering about alternatives. This is mainly because kratom is not allowed in all areas across the nation. So, is Mitragyna Hirsuta an alternative for kratom? Yes, this herb has been used for centuries in the Asian culture and serves as an alternative to kratom.
What is Mitragyna Hirsuta?
Mitragyna Hirsuta originates from Mitragyna Speciosa, which is the same tree that kratom comes from. This is one reason why Hirsuta is noted as an alternative to kratom, as it will possess similar properties. The Hirsuta plant contains lighter green leaves and has white veins that run through them. When comparing kratom and Hirsuta leaves you will notice that Hirsuta leaves are smaller in size. Mitrayna Hirsuta is also called"kra thum khok".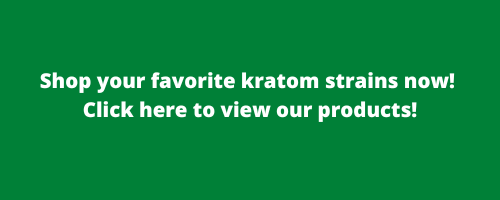 The Mitragyna Hirsuta plant is native to the jungles of Thailand, Vietnam, Cambodia, and Malaysia. Kratom became illegal in 1943 in Thailand and Mitragyna Hirsuta became very popular in this area as an alternative.
Just like kratom, traditional forms of use included chewing the leaf. This was widely done throughout the Southeast Asia culture and is not a prevalent form in the Western World because the plants do not naturally grow here and it is hard to gain access to the actual leaves. They are typically crushed into a powder and sold on the market.
Mitragyna hirsuta powder is a very popular alternative to the kratom plant. It is not offered in a lot of local stores but can be sourced through an online vendor.
Mitragyna Hirsuta vs Kratom
Mitragyna Hirsuta is described as being similar to kratom's red vein strains. It possesses some of the same qualities but also some differences. It does have a higher potency level than other kratom alternatives but does not seem to reach the high potency that red kratom strains offer.
M Speciosa (kratom) has a robust alkaloid content. The high concentrations of mitragynine are what make kratom well known. These alkaloids are known to work with the receptors in the brain. M Hirsuta on the other hand does not contain mitragynine or the other active indole alkaloid that makes kratom well-known, 7-hydroxymitragynine.
Mitragyna Hirsuta contains high levels of the alkaloid mitraphylline. This alkaloid will have similar properties to those found in kratom. Similar to kratom, there is a lack of scientific findings and you will mainly be met with user experience when researching this herb.
The alkaloid content tends to be the biggest difference between kratom and M Hirsuta. However, Hirsuta is noted as being less intense when compared to kratom. A lot of people prefer this herb because of that. On the flip side, kratom tends to be noted for its longevity. It will all come down to what you are looking for in these herbs.
What are Mitragyna Hirsuta's Key Alkaloids
We did touch on this above but let's take a deeper look at the indole alkaloid profile for Mitragyna Hirsuta. This ancient herb, just like kratom, is known for its key alkaloids and the overall balance that they offer.
However, the two key alkaloids in kratom which tend to be ban by many areas across the globe are Mitragynine and 7-hydroxymitragynine. Both of these alkaloids are not present in Mitragyna Hirsuta, which makes this herb much more accessible in the United States.
Mitraphylline, which is the main alkaloid in Hirsuta, works by binding to mu-opioid receptors in the brain. These are the same type of receptors that mitragynine binds to. This alkaloid is also present in kratom and Cat's Claw (Uncaria Tomentosa). Another alkaloid that was recently discovered in M Hirsuta is Isomitraphyllinol.
Mitraphylline: An Alkaloid with Great Promise
While there is a lack of research on Mitragyna Hirsuta, the alkaloid Mitraphylline shows a lot of promise for those who are seeking this type of wellness support. Some research has been conducted on mitraphylline, which was obtained from the herb Cat's Claw. Research shows that this ancient herb has been associated with having anti-inflammatory and anti-cancer potential. Similar studies are being conducted on the alkaloid mitraphylline within kratom, and there is hope that it will also be studied in M Hirsuta.
What is the Legal Status of Mitragyna Hirsuta?
While the key alkaloids in kratom have caused this ancient herb to be banned in many states and countries, this is not the case for Mitragyna Hirsuta. Mitragyna Hirsuta is legal to sell, buy and possess. However, there is a general lack of knowledge of this herb and you may have trouble trying to access it from local stores. This is why many people source their Mitragyna Hirsuta with online vendors.
Also, be aware that the FDA has not given its approval to Mitragyna Hirsuta. You should never start any new substance without first consulting your general practitioner. They are the only ones who can give you recommendations as they know your past and present medical history.
Oasis Kratom
Here at Oasis Kratom, we offer the highest quality kratom powders and capsules. We have a variety of strains including Maeg Da, Bali, Malay, Borneo, Dragon, and more. Our offering span across red vein, white vein, green vein, and yellow vein.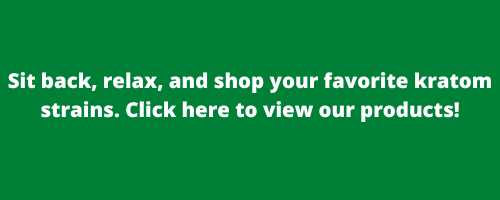 We take great pride in being part of the American Kratom Association. We test all of our products according to the Good Manufacturing Practices and provide exceptional customer support. Please let us know if you have any questions when shopping our website. We hope this blog has introduced you to the popular kratom alternative Mitragyna Hirsuta. If you are looking for Mitragyna Hirsuta powder, you can source it through many online vendors.
Mitragyna Javanica is another alternative to M Speciosa. It too originates from Southeast Asia. Check out our blog on Mitragyna Javanica.


---