If you are new to kratom, you may not be sure where you can find kratom for sale. There are so many different types of shops and online vendors that it's hard to know which are the best to turn to. The fact is, you have to make your own decision when it comes to buying kratom.
Kratom can be bought locally from smoke shops, vape shops, specialty shops, and even some gas stations. A lot of people opt to buy their kratom online because they get a better price.
In this article, we will discuss where you can find kratom for sale.
Where Is Kratom For Sale?
Once you've decided to purchase kratom, you then have to choose whether to buy kratom online or at a dispensary (i.e. store). Each seller has pros and cons. It all comes down to personal preference. Also, finding a trusted source will be one of the most important aspects when buying kratom. 
Buying Kratom Online
The most convenient way to buy kratom is through one of the many online stores available. You may feel overwhelmed because there are so many different vendors that offer kratom. However, you need to realize that not all of them will offer high-quality products. So, here are some things that you need to do to ensure you are buying from a trusted source.
Be sure that the vendor is part of the American Kratom Association. This is the main advocacy group for kratom in the United States, and they have set regulations for the industry. They have both the GMP protocol and the Kratom Consumer Protection Act. Vendors who follow GMP protocol will adhere to strict guidelines that have been set by the AKA. 

Be sure that the vendor does third party lab testing for contaminates. Since kratom is not a regulated industry there is a lot of room for fakes and scams. You will want to work with vendors who conduct testing on their products. 

Read reviews and see the interaction that other customers have had with the vendor. 

Send off an email or give the company a call to see if you can communicate with someone. If they take a long time getting back to you then you may want to find another vendor to work with. 
These tips will help you find a trusted kratom vendor that you can work with for the long haul. Buying online is one of the best options because you can get unique strains that are not offered by local dealers. Plus, most of the time, online pricing is better. Allowing you to get more kratom for your buck. 
Gold Bali Kratom origin is from the red leafs which are dried by the sun. This unique process gives Gold Bali Kratom powder a one of a kind feel.

$15.00 – $79.00

Select options
Buying Kratom At A Dispensary
A dispensary is a real-life store you can physically walk into and buy kratom from. You have the advantage of talking with real people about kratom, which is what some kratom users want. You will be able to see the product and read the containers, which tends to be helpful for those who are new to kratom. 
Please remember that local stores will also sell a variety of other products. So, the staff may not know as much about kratom as you had hoped. It is not their fault; kratom is just a product that they offer and it's not one that they know a ton about. 
One of the only downsides to a physical location is the price. On average, dispensary prices run a bit higher than online stores. Logistics plays a role since a physical shop needs to pay rent, run electricity, etc. Keep this in mind when looking at kratom for sale.
Other Places You Will Find Kratom
If you are trying to source your kratom locally, you may find it at a smoke shop, vape shop, or specialty shop. It will all depend on the area you live in and what type of stores are available to you. Specialty shops tend to have the best selection when it comes to local offerings. However, you may find that none of these shops offer the number of strains that you can get online. 
Is Kratom Available Where I Live?
Kratom is relatively new in the western world but has been used for centuries in Southeast Asia. This ancient herb is not welcome in all areas of the United States. It has had some bad press and because of that, several states have banned its use.
Kratom is not regulated at a federal level, so each state must decide how they want to handle kratom. The American Kratom Association, also known as the AKA, is the main advocacy group for kratom. They help when there are talks of a ban.
Also, the AKA has designed a set of guidelines to help regulate the industry. These include the GMP Protocols and the Kratom Consumer Protection Act. Both have helped make kratom safer for consumers.
We are an active member of the AKA and adhere to their GMP protocols. This means when you purchase from us you are getting the highest quality products that the industry has to offer. To learn more about the AKA, visit their website.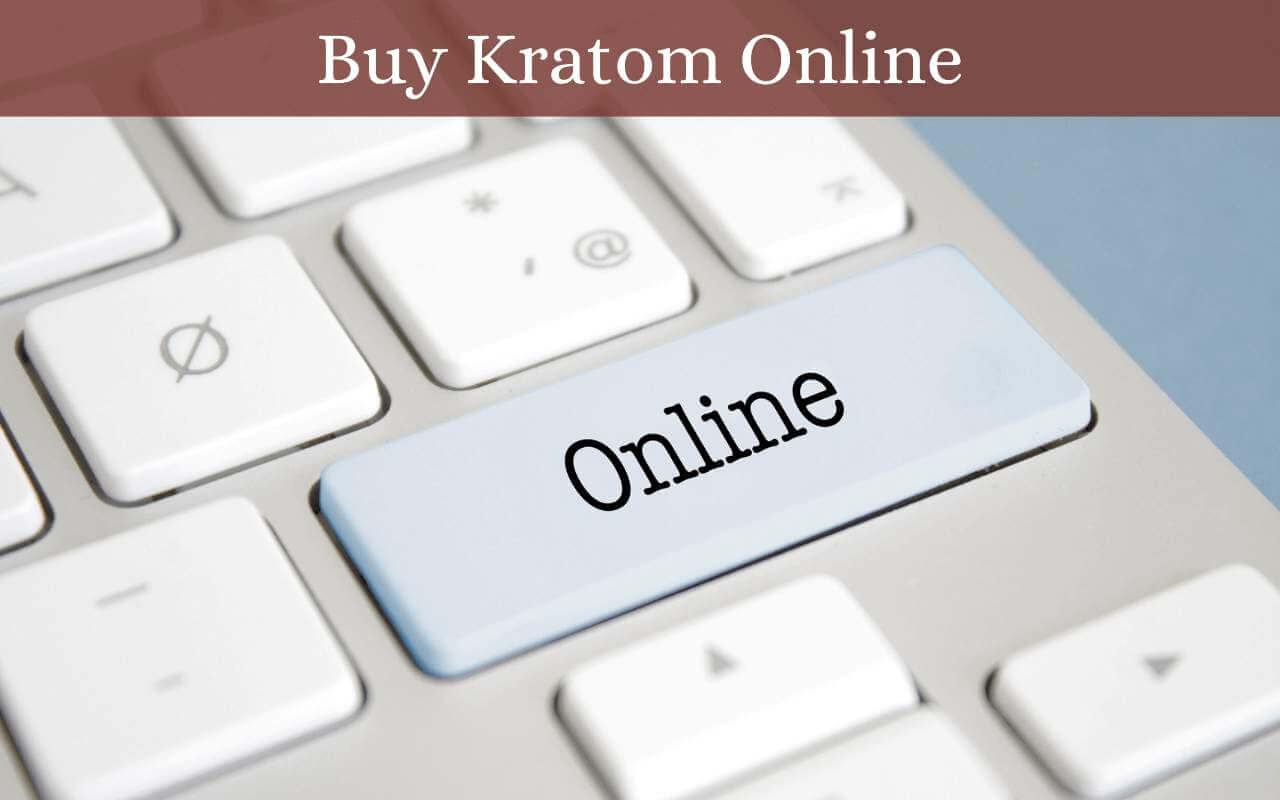 What Types Of Kratom Are Available To Buy?
Whether you decide to buy online or in a dispensary, you have to choose which strain (or strains) you want to purchase. The world of kratom strains can be baffling, but it's not as complicated as you might think.
The different strains of kratom simply mean that the genetic makeup of each is slightly different from the others. At the most basic level, kratom leaves are divided into four colors. The veins on the leaf determine this color, and you have the option of choosing Green, White, Red, or the elusive Yellow kratom. The colors also act as a visual cue to how old the kratom is.
White-veined kratom leaves correspond to the earliest stage of the leaves' life cycle. As their life continues, these leaves change to green. Finally, they enter the last stage of their life as a red-veined leaf. The fourth color, yellow/gold, is a rarity and is mainly created by farmers who modify strains.
What Are The Different Strains?
With each color, you have dozens of strains to choose from. Many times, the name of the strain indicates where the kratom leaves were collected from. For instance, white Borneo kratom is named to tell the consumer that this kratom came from the island of Borneo and uses a white-veined leaf.
Strains like Red Sumatra and Green Malay are also popular choices. The popularity of strains typically depends on how positive a reaction they get from consumers. Each strain will vary in the overall wellness support that they offer. 
Gold Maeng Da Kratom is red leaf variety that unergoes secondary curing process in the sun. It is one of the most extraordinary of the strains.

$15.00 – $79.00

Select options

Green Malay Kratom comes from the forests that are found within Malaysia's mountainous countryside. Lab Tested - Money Back Guarantee!

$15.00 – $79.00

Select options
Oasis Kratom
We offer a large range of kratom capsules and kratom powders. As a member of the American Kratom Association, we abide by guidelines that they have outlined in their GMP standards. We are proud to offer high-quality kratom coupled with exceptional customer service.
All of our kratom products are ethically sourced. Every lot of kratom that we receive is tested 9+ times for salmonella, E.coli, staph, yeast, and mold. We rigorously test each batch to confirm its 100% all-natural Mitragyna Speciosa. Our results are on product labels, and you may also request a copy of these tests. You can buy with confidence knowing that you are receiving an authentic kratom product
If you should have any questions when shopping our site, please let us know. We hope that this article has answered the question of where you can find kratom for sale.


---