Relatively new to the kratom scene, Earth Kratom is a South Carolina kratom vendor that emerged in 2017. In that time, they've managed to build a following for the products they offer, but is it all hype? How does Earth Kratom really stack up? Read on to find out more about this vendor – the good, the bad, and the in-between.
Getting To Know Earth Kratom
As mentioned, Earth Kratom opened in 2017 and is based out of Myrtle Beach, South Carolina. However, the parent company of Earth Kratom is MBBR Distribution, a company that has distributed kratom in the United States since 1999. Most of the name recognition of Earth Kratom comes from the launch campaign spearheaded by the parent company during the 2017 launch.
Wholesale clients make up the bulk of Earth Kratom's business. That's why if you've looked for kratom in your local smoke shop, vape shop, or tobacco shop, you've likely seen this brand.
Are They AKA Accredited?
The American Kratom Association has helped to raise standards for the kratom industry in the United States, which is critically needed since the federal government does not regulate kratom at all. To ensure safety and quality, the AKA has a GMP Standards Program that kratom vendors can participate in. It aims to implement manufacturing and processing guidelines for kratom vendors to follow.
To become an AKA GMP Qualified Vendor, like Oasis Kratom, independent third-party auditing must be done annually that lets buyers know the company complies with the GMP standards set forth by the AKA. Earth Kratom is not an AKA-accredited vendor nor do they have third-party lab testing results available for their products. That is what gives many experienced kratom buyers pause when it comes to this company and speaks to the fact that their reputation comes not from a strong commitment to quality, but because it's so readily available both online and in brick-and-mortar stores.
The Food and Drug Administration called out Earth Kratom in 2018 for a salmonella outbreak that was related to their kratom. No problems have been reported since, but scanning the products for contaminants like salmonella is one of the things that lab testing can address.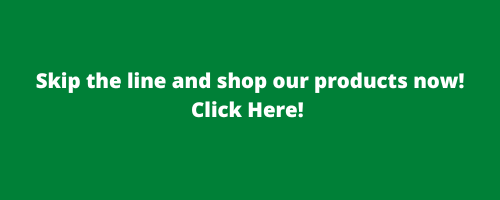 Products Offered by Earth Kratom
Earth Kratom has a fairly large selection of kratom products to choose from and in various strains, too. They offer:
Powders
You can order Earth Kratom's powder in quantities of 30 grams, 100 grams, 250 grams, or 1 kilogram. They have these strains available:
Green Maeng Da

Super Indo

Red Maeng Da

Red Hulu

White Maeng Da

Green Vietnam

Red Bali

Green Malay

Green Borneo

Green Hulu

White Borneo

Trainwreck, a specialty blend
Capsules
Earth Kratom offers capsules in quantities of 65, 150, 300, and 1 kilogram in these strains:
Super Indo Kratom

White Borneo

Green 

Maeng Da

Red Hulu

Red Maeng Da

Green Vietnam

White Maeng Da

Green Malay

Green Borneo

Green Hulu

Red Bali

Trainwreck

Liquid Extracts
The final product offered by this company is kratom extracts. They have 12-milliliter and 16-milliliter bottles of extract available for purchase as well as Bali extract in 12-milliliter bottles.  
Earth Kratom's Pricing
Earth Kratom has specific pricing for the products they offer on their website but also offers wholesale pricing for vendors who wish to sell their products in-store. You have to contact the company for wholesale pricing, but the pricing for their other products breaks down like this:
Powder
30 grams of their kratom powder start at $12.99, 100 grams start at $34.99, 250 grams is $49.99, and 1 kilo is $149.99 but is often available at a discount of $129.99.
Capsules
For their kratom capsules, pricing for 65-count packs starts at $19.99, 150 capsules will run you $34.99 300 capsules $54.99, and 1 kilo of capsules is $199.99.
Extracts
Their extract pricing starts at $19.99 and goes to $24.99.
It should be noted that Earth Kratom often runs specials on its products. For example, right now they are offering 30 grams of powder for $12.99 but the price drops to $9.99 if you order two 30-gram bags of any strain or more. However, their pricing is high. When you compare with vendors who are AKA-accredited like Oasis Kratom, you can tell just how expensive. For example, at Oasis Kratom you can get 60 grams of Green Borneo kratom powder for just $15.00 – and that's the low price every day for kratom that has been lab-tested by a third party for safety and quality and carefully packaged according to GMP guidelines.
What Are People Saying?
The salmonella scare from Earth Kratom products in 2018 gives a lot of people pause when it comes to the reputation of this company among those who are invested in the kratom community. And it seems as if customer reviews run the full spectrum, with some people being very satisfied with the products they receive and others being, well, not.
One of the chief complaints among those who have ordered from Earth Kratom is that their products aren't the highest of quality and the quality standards of the company may not be as high as other kratom vendors. Though some people who have reviewed their products state that they got exactly what they were looking for in the kratom they ordered, so it seems to be hit or miss.
Another theme to the reviews of their products is that they're more expensive than other brands and don't have the quality to back it up. So, what can be taken from all of this together is that Earth Kratom's quality is not consistent, yet their prices remain high.
Earth Kratom Coupon Codes
It seems like Earth Kratom offers different coupon codes throughout the year, so this may take a little exploring. But as an example of what they offer, right now you can get 20% off select items on their website with the code "NEWYEAR."
Earth Kratom's Refund Policy
Earth Kratom's refund policy is pretty standard in the kratom world. They offer a refund if you contact the company within 30 days of receiving your product, but what you return cannot be opened or unsealed if you want to get your money back and they will not cover the cost of shipping the product back to them. They do honor in-store exchanges or credits, but state they have the right to fully deny any of those requests as well.
Shipping From Earth Kratom
Earth Kratom does offer same-day shipping if your order is placed before their unspecified cutoff time. They use the USPS/FedEx/UPS to make their deliveries, which are drop-offs without a signature requirement. If you want delivery by UPS with a signature, then they will apply an additional cost to your shipment.
The fees they charge for shipping include packing and handling fees as well as the cost of postage. They suggest placing one large order rather than several small ones to keep your shipping costs at a minimum.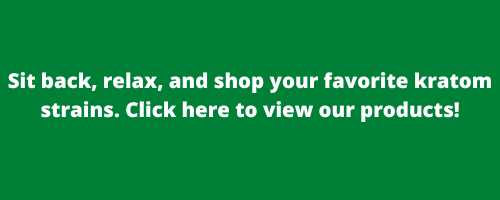 Earth Kratom – The Conclusion
With so many kratom vendors like Oasis Kratom out there that are accredited by the AKA, lab-test all their products, and offer better prices, it's difficult to recommend them as a vendor. If you see this brand in your local kratom shop, then it's pretty clear from customer reviews that you're rolling the dice in quality when you buy one of Earth Kratom's products. 


---