Arizona is well known for kratom as they are the only state that has kratom vending machines. Aside from vending machines, you can also grab some kratom in your favorite local shops. Our guide will help you explore the best places to buy kratom in Mesa.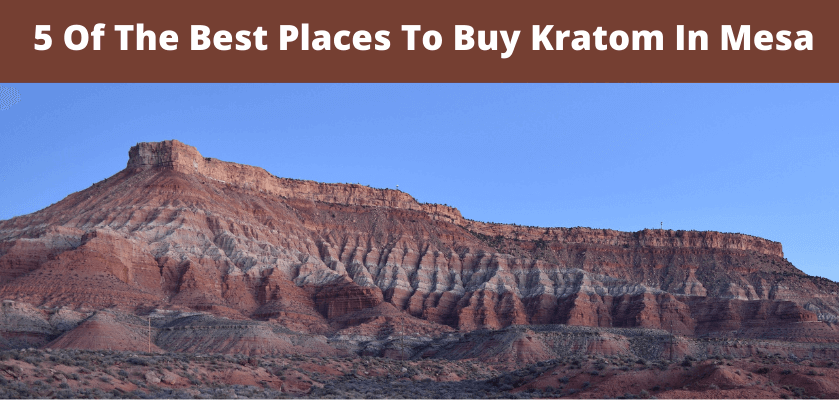 Best Kratom Shops in Mesa
You will find kratom in smoke shops, vape shops, and tobacco shops. Depending on your location, you may also find a dedicated kratom shop or an herbal shop that offers high-quality kratom. Below we have listed out the best shops to buy kratom in Mesa.
#1 Vape A Hookah Smoke, Vape & CBD Shop
Address: 1118 N Recker Rd #111, Mesa, AZ 85205
Google Rating: 4.8
This smoke shop is known for its friendly service. Vape is a family-owned and operated shop. They take great pride in bringing the best quality products to the Mesa area. They offer the best selection of kratom. You can also shop their large line of other products that include CBD, e-juice, tobacco, and hemp.
#2 HIGH Maintenance Smoke Shop
Address: 1155 S Power Rd #122, Mesa, AZ 85206
Google Rating: 4.6
High Maintenance is well known by locals. This is a fun and funky shop that has a little bit of everything. You will find novelty items, clothing, tobacco, kratom, CBD, hemp, and so much more. Locals keep coming back to this smoke shop because of the friendly atmosphere.
#3 The Habit Smoke Shop
Address: 9911 E Baseline Rd Ste.105, Mesa, AZ 85209
Google Rating: 4.5
The Habit Smoke Shop is well known for its wide variety of products. They offer CBD, kratom, cigars, pipes, vape supplies and so much more. They have over 100 different salt nic flavors to choose from and new products arriving weekly. They are noted as having some of the best kratom selection in Mesa.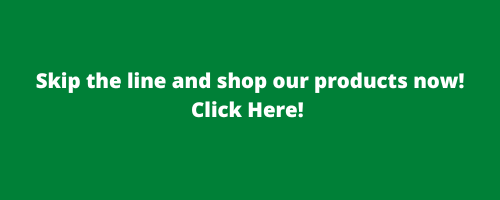 #4 All N One Smoke Shop
Address: 3614 E Southern Ave #109, Mesa, AZ 85206
Google Rating: 4.4
All N One Smoke opened its doors in 2006. They have 3 locations for you to visit. Reviewers have commented that they offer amazing products and have outstanding customer support. This shop offers kratom, CBD, tobacco products, vape supplies, bongs, and pipes. When in the Mesa area do not forget to stop by All N One Smoke Shop.
#5 SkyHigh Smoke Shop
Address: 1955 W Main St STE 102, Mesa, AZ 85201
Google Rating: 4.4
SkyHigh Smoke Shop has a close following. Locals swear by this shop and visit frequently. They have glowing reviews that mention that they offer the best products in Mesa. They offer a large variety of products including hookah, kratom, cigars, pipes, CBD, and vape juice.
Other Smoke Shops
Elevated Smoke Shop – 830 W Southern Ave #6, Mesa, AZ 85210
DJ's Smoke Shop – 7310 E Main St, Mesa, AZ 85207
MAGIC – 340 W University Dr #29, Mesa, AZ 85201
Rebel Smoke Shop – 347 E Southern Ave STE 101, Mesa, AZ 85210
Is Kratom legal in Mesa?
Kratom is legal in Mesa, Arizona. There are only a few states that have taken the necessary steps to put in place the Kratom Consumer Protection Act and Arizona is one of them. This act helps better regulate kratom and make it safer for consumers. At one-point officials in Arizona tried to ban this herb. However, they saw the support kratom was receiving and they decided to go in a different direction.
The KCPA has allowed kratom to remain legal in this state and it has a very bright future. Kratom users do not have to worry about bans, as the KCPA has helped improve the market for everyone.
Buying Kratom Online
You can buy kratom from a shop or you may opt to buy it online. Saving money is usually always a good thing no matter where you are buying your kratom. Online vendors can offer kratom at a cheaper price. This means that you can get your favorite strains online significantly less than you can in a local shop.
Some individuals choose to buy kratom online due to the strain offerings. This allows them to select a strain that they want to try versus settling for a strain that is in their local shop. Also, buying kratom online allows you to be more discreet with your kratom usage.
If you are an avid kratom user you will want to take care when selecting a vendor to work with. Since there are not a lot of regulations in this industry, you will want to work with vendors who have been endorsed by the American Kratom Association. This organization has been successful in improving the kratom industry.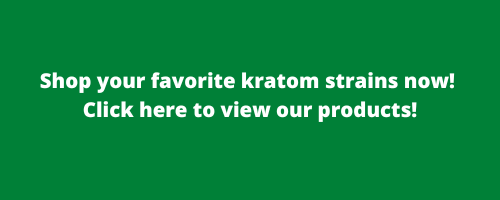 They have put in place GMP regulations that require vendors to conduct lab testing on their products. This proves the purity and quality of kratom they are offering. We are AKA approved and ensure we only provide the highest quality kratom. If you are looking for kratom powders, extracts, or capsules we have you covered.
We hope that this guide will help you explore the best places to buy kratom in Mesa. Let us know if you have any questions about our products.


---