Home to the mysterious Colossal Cave, one of the largest dry caverns in the world, famous for Sonoran-style Mexican food, and one of the best places to visit if you're a stargazer, Tucson is full of excitement, culture, and restaurants you're sure to enjoy!
While you're out and about the city, you'll also find many quality smoke shops that carry kratom. We put together this list of the best places to buy kratom in Tucson. This curated list will tell you where to find the vape shops, smoke shops, or herbal shops that have kratom in Tucson.
Our guide is packed with the best places to buy kratom in Tucson. This will help you decide which shops to go to buy kratom.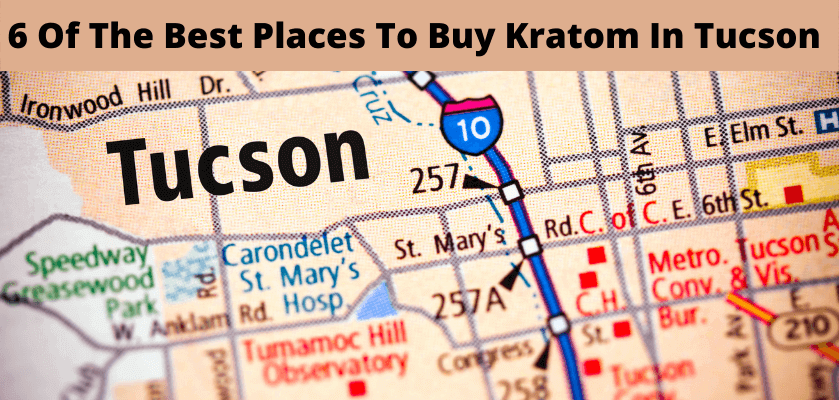 Best Kratom Shops In Tucson
You will find kratom in smoke, tobacco, and vape shops. If you are lucky enough, some areas have a dedicated kratom shop.
Kratom is legal to buy, sell and use for those 18+ in all parts of Arizona, so you can buy kratom from a local retailer or you have the option to buy online and have kratom shipped to your door.
The choice is yours! If you are new to or just visiting the Tucson area you may be trying to find the best places to buy kratom. You can stop the google search, all the top results are below!
#1 Southwest Kratom
Address: 5315 E Broadway Blvd Suite #103, Tucson, AZ 85711
Google Rating: 4.8
Reviewers have gone as far as to say that Southwest Kratom offers the best kratom in Tucson. Not only is it the best but they also have fantastic prices on their products. This shop is dedicated to alternative products. They offer several herbs including Cats Claw, mushrooms, Turmeric, Valerian Root, Blue Lotus, Tongkat Ali, and Hirsuta. You will find kratom powders and capsules at this shop. They offer powder in half-ounce, ounce, quarter-pound, quarter-kilo, half-kilo, and kilo. The capsules are offered in 15 packs, 50 packs, and 100 packs.
#2 Arizona Kratom
Address: 5069 East 5th Street, Tucson, AZ 85711
Google Rating: 4.8
Arizona Kratom has dedicated its shop to all things kratom. Customers rave about the quality of their products. You will find powders, capsules, and extracts here. They have the most popular strains including Maeng Da, Train Wreck, Bali, Sumatra, Dragon, and so much more. You will find everything you are looking for at Arizona Kratom.
#3 Miracle Koffee Kratom
Address: 2012 E Broadway Blvd UNIT 101, Tucson, AZ 85719
Google Rating: 4.8
Miracle Koffee Kratom is a favorite among locals. You can go here and expect nothing but the best. They have an extensive line of kratom powders that you can try. Their strains include Maeng Da, Bali, Thai, Malay, Indo, Kaupa, Vietnam, Sundance, and so much more. They have all the vein colors including red, green, white, and yellow. Expect nothing but the best when visiting Miracle Koffee Kratom.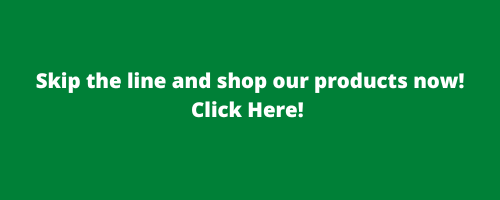 #4 Metamorphosis CBD, Vape & Smoke Shop
Address: 126 S Kolb Rd, Tucson, AZ 85710
Google Rating: 4.7
Metamorphosis is well known for its friendly atmosphere. Locals go there to buy their favorite products as well as conversate with staff and other customers. It's a great place to learn about the alternative goods that they offer. They offer a long line of products including kratom, hookah, hemp, CBD, tobacco, vape, glassware, and so much more. This is a shop you do not want to miss so be sure to stop by when in the Tucson area.
#5 Moon Smoke Shop
Address: 120 W Grant Rd, Tucson, AZ 85705
Google Rating: 4.6
You must be 21 years old to enter this shop. They have a full line of products including CBD, vape, tobacco, incense, hookah, kratom, and so much more. They are a bit more expensive than other shops in the area, but their product line is vast and continues to bring customers back for more. When in Tucson be sure to stop by Moon Smoke Shop.
#6 Head East Smoke Shop
Address: 5645 E Broadway Blvd, Tucson, AZ 85711
Google Rating: 4.4
Head East is well known for its friendly customer support. This shop is packed with everything you would expect to see in a smoke shop. They offer kratom, detox products, vape supplies, tobacco products, and so much more. The shop is very clean and inviting.
Other Smoke Shops
4 Good Smoke Shop – 5125 S 12th Ave, Tucson, AZ 85706
Head Hunters Smoke Shop – 3101 N Stone Ave, Tucson, AZ 85705
Wildcat Smoke Shop – 3457 E Speedway Blvd, Tucson, AZ 85716
Kratom Alchemists – 7285 S Cardinal Ave Suite 101 A, Tucson, AZ 85746
Kratom Kafe – 4145 W Ina Rd Suite 141, Tucson, AZ 85741
A2Z CBD Store + Kratom – 1661 W Prince Rd # 105, Tucson, AZ 85705
Frank's Smoke Shop – 3725 W Ina Rd, Tucson, AZ 85741
D&K SMOKE SHOP TUCSON – 7215 E 22nd St Suite 161, Tucson, AZ 85710
Sticky's Smoke Shop – 4145 W Ina Rd Suite 111, Tucson, AZ 85741
Raw Smoke & Vape Shop – 1521 W St Marys Rd, Tucson, AZ 85745
DB One Stop Shop Smoke Shop – 5102 E Speedway Blvd unit 1, Tucson, AZ 85712
Is Kratom Legal In Tucson?
Yes, kratom is legal in Arizona and all the areas within this state. Arizona is one of the few states who have the Kratom Consumer Protection Act in place. The only real regulation is consumers must be 18 years or older to purchase kratom.
Before the KCPA was put in place there was a bill (HB2453) that aimed to ban kratom. Supporters of kratom came together and successfully launched a petition. The bill mentioned that Mitragynine and 7-hydroxymitragynine (the two main alkaloids in kratom) were synthetic substances and needed to be added to the controlled substance list. However, this bill was withdrawn as the alkaloids mentioned are 100% pure and natural.
Kratom is legal to buy, sell and use for those 18+ in all parts of Arizona. Learn more about the kratom laws in Arizona here. There are currently no pending laws here so you can safely find kratom in this state. However, laws can always change so be sure you stay current on local laws and regulations regarding kratom.
Buying Kratom Online
You can buy kratom online or at a local shop. A lot of people opt to buy kratom online because it is cheaper and of better quality. The kratom industry lacks regulations. However, some online vendors are endorsed by the American Kratom Association.
This organization has put in place GMP regulations for vendors to comply with. To be endorsed by the AKA a vendor would need to pass a third-party audit. In doing so, they are proving they are following the outlined regulations.
AKA-approved vendors produce high-quality kratom because they comply with regulations that have been put in place. So, not only will you get a better deal by going through an online vendor, but you will also get better-quality kratom.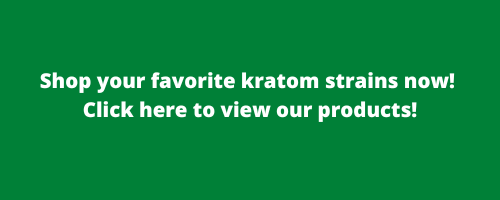 Online vendors also have a larger selection of strains for you to choose from. This means that you can select a strain you want rather than settling for what the vendor offers.
We are an AKA-approved vendor and offer capsules, powders, and extracts. If you have any questions about our products do not hesitate to contact us. We look forward to being the only kratom vendor that you need.
Because you live in a state where kratom is legal you have two options– you can either buy it online or locally! Buying kratom online is a popular option because you can save some money with discounts and coupon codes, they usually have a larger selection to choose from, and the kratom is typically better quality. If you love lots of options, shopping for kratom online is perfect for you! Vendors who sell online tend to have a large variety of strains to try vs. a local retailer who may have only a few.
Not all kratom retailers are created equal. Make sure you are choosing a vendor who abides by the American Kratom Association (AKA) standards and only sells lab tested, 100% Mitragyna Speciosa products. The AKA has put good manufacturing processes (GMP) in place to keep kratom users safe and set quality standards for the kratom you buy.
We recommend talking to your healthcare provider before you try kratom and reading some customer reviews. It's helpful if you're wondering how will kratom affect you and which strains to try. Only buy kratom online from AKA certified vendors, like Oasis Kratom. We follow every guideline and GMP to bring you lab tested and certified products that are only the best 100% Mitragyna Speciosa. 
Have a great time visiting 'the Old Pueblo' and when you're exploring places to buy kratom, be sure to try a reputable shop from the curated list above. Safe travels and happy shopping! 
We hope this guide has helped you explore the best places to buy kratom in Tucson. Let us know if you have visited any of these shops and what your opinion was.


---