Just because Hempstead is so close to New York, doesn't mean you have to travel into the city to find what you're looking for, especially when it comes to places to buy kratom in Hempstead. Hempstead happens to have a wide variety of places to buy quality kratom – probably more than you even realize.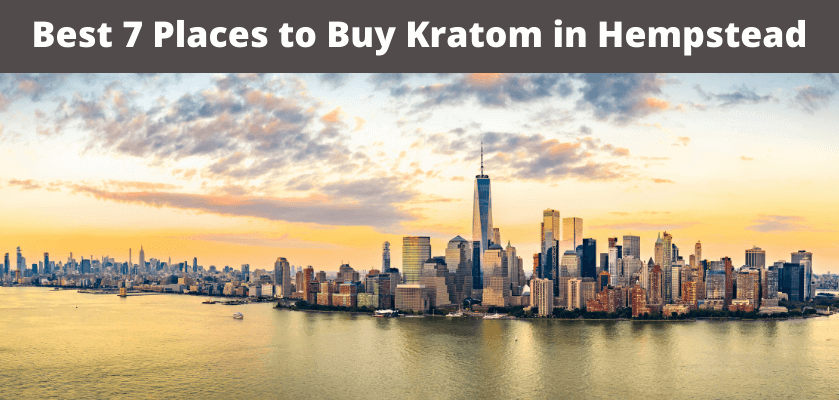 Buying Kratom in Hempstead
You can find a good selection of quality kratom in a variety of places in and around Hempstead, such as smoke shops, vapes shops, and tobaccos shops. The best stores combine a good variety that is high in quality with great customer service.
#1 Fulton Smoke Shop
Address: 283 Fulton Ave, Hempstead, NY 11550
Google Rating: 4.9
Fulton Smoke Shop has a lot to offer, including a decent selection of popular kratom strains. You'll find some of the most popular kratom strains here along with products to fulfill any smoking needs you may have. You can shop in-store or do a curbside pickup and the employees have a great grasp of their products, both about their quality and variety.
#2 Smoke Depot
Address: 177 Hempstead Ave, West Hempstead, NY 11552
Google Rating: 5.0
Smoke Depot is a popular spot for kratom lovers in Hempstead. Not only do they have a great selection of high-quality kratom to choose from, but they also deliver exceptional customer service. In fact, what keeps many people coming back to this store time and again is the customer experience, so to say that it's a highlight would be an understatement.
#3 Twisted Smoke Shop
Address: 347 Merrick Ave, East Meadow, NY 11554
Google Rating: 4.7
Twisted Smoke Shop may require you to take a little extra time to reach it, but it'll be worth the journey. This smoke shop consistently ranks high when it comes to customer satisfaction and service, which has given this shop a high rating. You can also find a wide variety of products here, including kratom. Their selection may not be the best around, but it is solid – and when delivered with exceptional customer service, this place may just become a favorite.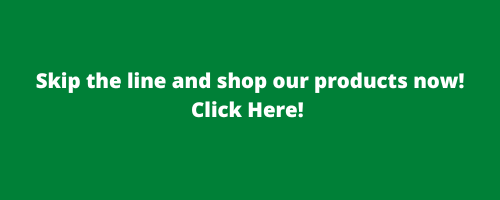 #4 Stop & Go Convenience Smoke Shop
Address: 485 Hempstead Turnpike, West Hempstead, NY 11552
Google Rating: 4.4
Convenience is in the title of this shop, so you know what you're getting upfront! They have a large selection of stock, including your favorite kratom strains, at prices that are very competitive in the area. People love the service they receive here, as the employees are friendly and have enough information to help you find what you're looking for.
#5 Medusa Smoke & Cigar
Address: 1578 Hempstead Turnpike, Elmont, NY 11003
Google Rating: 4.9
At Medusa Smoke & Cigar, you'll find a great product lineup and some truly fantastic customer service. They stock popular kratom strains that are high in quality and the owner, as well as the staff, are incredibly friendly and welcoming. You'll leave this store with more understanding of the products you bought and probably with a smile on your face, too.
#6 Vapor Junction/CBD & Kratom Shop
Address: 165 Rockaway Ave, Valley Stream, NY 11580
Google Rating: 4.2
Vapor Junction is a great place for those looking for a large selection of kratom. They have all the most popular strains available here plus a few that may surprise you. The staff is friendly, welcoming, and knows their products, so they can help you find exactly what you're looking for – or a good replacement if they don't. They're also willing to order in products if they don't carry what you want.
#7 Titan Kratom & CBD
Address: 248-25 Northern Blvd Ste 1-j 384, Little Neck, NY 11363
Google Rating: 4.6
You can find a huge variety of products in this store beyond kratom, including CBD and Delta 8. But if it's kratom you're looking for, you'll find some of the most well-known and popular strains are carried here at reasonable prices. The employees are also knowledgeable and want to make sure you leave the store satisfied with your purchase.
Other Shops
Some other places in and around Hempstead that may carry kratom include:
Baldwin Smoke Shop – 1757 Grand Ave, Baldwin, NY 11510
Dogwood Smoke Shop – 702 Dogwood Ave, Franklin Square, NY 11010
Fortune Smoke Shop – 527 Old Country Rd, Westbury, NY 11590
Mineola Card & Smoke Shop – 428 Jericho Turnpike, Mineola, NY 11501
Exotic Smoke Shop – 217-91 Hempstead Ave, Queens, NY 11429
Vapor Smoke Shop – 2059 Hempstead Turnpike, East Meadow, NY 11554
Is Kratom Legal in Hempstead?
Kratom is a Southeast Asian herb that is completely legal in the United States. However, each state has been allowed to create its own legal framework separate from federal oversight, which is why there are places in the United States kratom is not legal.
Kratom is legal in New York, including Hempstead. If you love kratom, then it's a good idea to stay on top of potential legislation that can impact its legality in your state, county, or city. Kratom bills do pop up from time to time in local and state legislatures that seek to limit kratom, so it's a good idea to stay aware and do what you can to keep it legal and safe in your community.
Buying Kratom Online
As you can see, there are many options to buy kratom in Hempstead, but it's also important to realize that there are many quality vendors you can purchase kratom from online, like Oasis Kratom – and there are advantages to online buying, too.
Online vendors are often able to offer kratom at lower prices than traditional storefronts since they simply don't have the overhead costs associated with running stores. They can pass those savings directly on to you.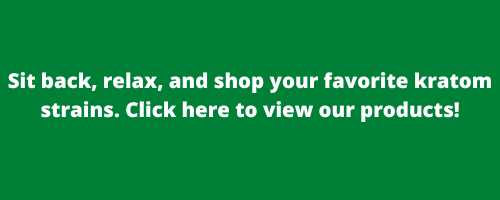 Additionally, the quality of the product you buy online is more consistent and better. For online vendors like Oasis Kratom who are supporters of the American Kratom Association, strict quality and purity guidelines are followed for every single order of kratom. You can rest assured that you are getting kratom that is safe and free from contaminants or fillers, something not every in-person kratom vendor can say. Which kratom option is right for you when you buy kratom in Hampstead? Only you can decide.


---