Super Speciosa has become quite prominent in the kratom world recently. Their products are usually very highly rated on the online marketplace, a marketplace that has become quite competitive.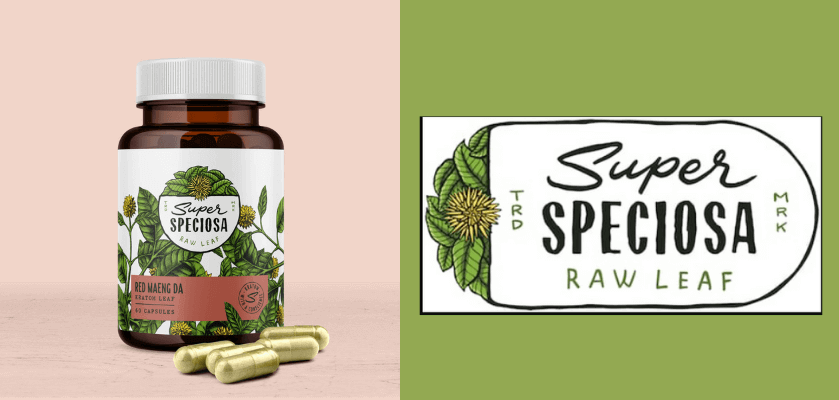 How does Super Speciosa stack up? There's a lot to know about this company, so come along as we dig a little deeper to find out if Super Speciosa has the right stuff.
Super Speciosa – Company Overview
Super Speciosa operates out of Florida and has been in the business for several years. They're not exactly known for innovative products, but they are known for quality, pure kratom, and kratom products in the industry. Customer satisfaction is one of their top priorities, which means they sell quality products that their customers seem to love.
Super Speciosa exists wholly online, so their products are not found in your favorite local kratom spot. If you want to try them out, then you'll need to order directly from them – which luckily is a relatively easy process. They source their products directly from suppliers in Southeast Asia.
AKA Accreditation
One of the gold standards in the kratom industry is accreditation by the American Kratom Association – something that Super Speciosa has. Any kratom vendor that is AKA accredited must comply with the standards set forth by the AKA and be subject to yearly audits to ensure they're living up to the accreditation.
They are also GMP certified, which means their products are packaged under the guidelines of the American Kratom Association. This is just another thing you can look for that lets you know the kratom vendor you're ordering from takes their kratom seriously and wants to provide you with the best product possible.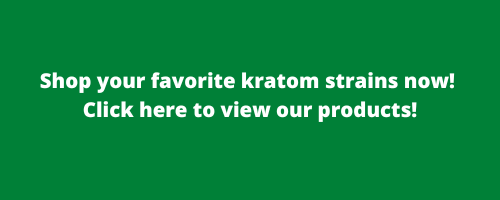 Lab Testing
Another way that Super Speciosa excels in the kratom industry is their transparency related to the lab testing of their products. Just because a company doesn't post lab results doesn't mean they aren't legit, but when a company like Super Speciosa has their lab result easily accessible on their website as well as on the packages of their products, it just adds an extra layer of trust.
Lab testing ensures that the kratom products you order are free from additives and contaminants, helping you to feel secure knowing the product you ordered is pure kratom and not something you don't know about.
The Products Offered by Super Speciosa
One ding against Super Speciosa is that they're not exactly known for having a great selection of kratom. Yes, you're getting a quality product from them, but it's likely they don't carry some of the harder-to-find strains that you may be looking for.
They offer these products via their website:
Kratom Powder
Super Speciosa offers your classic kratom powder. They have a house blend called Super Speciosa, which is a green-veined strain, as well as:
Green Maeng Da
Green Bali
Red Bali
Red Maeng Da
White Maeng Da
White Thai
Green Malay
Red Borneo
One unique offering you can find is a powder flight, which contains 20-gram bags of five kratom powders: Green Bali, Green Maeng Da, White Maeng Da, Red Maeng Da, and White Thai.
Kratom Capsules
You can find kratom capsules available through Super Speciosa as well. Their capsules are vegan and come in your choice of 60, 180, or 320 capsules per bottle. Their capsules come in the same strains as their powder.
Kratom Tablets
The kratom tablets offered by Super Speciosa have simply pressed kratom shaped like a tablet. There are no capsules or binders used, so you aren't getting anything else but kratom in these strains:
Green Bali
Green Maeng Da
Red Bali
Red Maeng Da
White Maeng Da
White Thai
Kratom Tea Bags
Kratom tea bags are something special offered by Super Speciosa. They are simply tea bags filled with about 4 grams of crushed kratom in a coarse grind. You can choose from White Maeng Da, Green Maeng Da, or Red Maeng Da to brew tea.
Pricing
Super Speciosa pricing is competitive. Their kratom flight, for example, is $19.00. Their kratom powder is available in quantities of 20 grams to 5 kilograms. The pricing starts at $9.99 for 20 grams and goes all the way up to $499.00 for 5 kilos.
Their capsules start at $16.00 for 60 and go up to $58.99 for 320. If you're interested in their tablets, then you will pay $59.99 for 150 grams. Their most unique product, the tea bags, cost $24.99 for 15 bags. They accept both credit and debit cards at checkout.
What Are People Saying?
Super Speciosa seems to have a following and those who have used them, and their customers are pleased with the products and services they get. They garner a lot of 5-star reviews and many of the reviews you find online mention that customer service is swift and responsive.
There are a few negative reviews to be found out there, however, mainly focused on the lack of variety offered when it comes to kratom strains. They also don't offer many discounts including bulk discounts or military discounts.
Super Speciosa Coupon Codes
Super Speciosa does offer discounts from time to time. One regular deal you can get through their website is free shipping on your first order if you provide them with your email address. That can save some money and if you think you'll want to keep up to date with information from the company via email, it's not a bad deal.
This company also offers a rewards program that gives you points for each purchase that you can then cash in for products. Each dollar you spend earns you 5 points.
Shipping and Refunds
Super Speciosa does not guarantee delivery dates for their products, which they ship through the United States Postal Service. They will guarantee the date the product is shipped and let you know when you can expect your order to arrive, but that's about it. If you order before 2 p.m. EST, then they will ship your product the same day.
Their return policy is fair. They want customers to use the contact form on their website to initiate a return and refund. They will accept returns within 30 days but you must pay the return shipping on the product that they will later reimburse.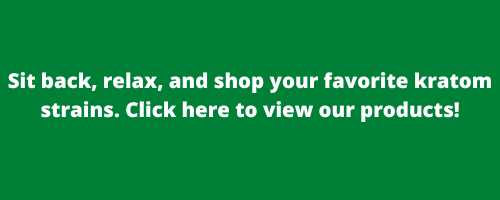 Conclusion
Super Speciosa, while not having the greatest variety to choose from, does offer solid products at reasonable prices. Their payment options help to ensure privacy and some of their products, like the tea bags, are unique if you're looking to try something new.
Overall, Super Speciosa is a legit kratom vendor. Though if you're looking for a larger choice in strains and bulk pricing, then Oasis Kratom should be your go-to source.


---