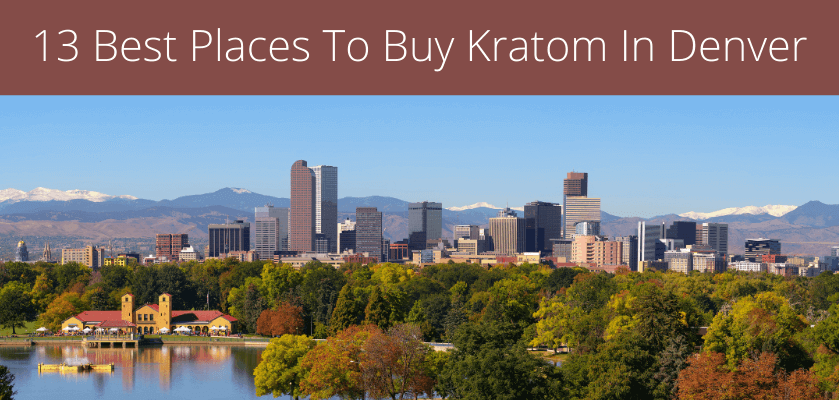 Denver has never been very shy when it comes to botanicals. After all, you are free to buy and use marijuana in this area, so why would they restrict kratom. However, kratom is not well received in all areas of Denver. It has been banned to buy and sell in the towns of Monument and Parker, but is still allowed to possess. You can buy, sell and use Kratom in Denver, however, law requires all vendors to place a label on their kratom products stating "Not for Human Consumption."
Even with these restrictions in place, you will find kratom products in a variety of shops. This guide will lead you to the best kratom shops in Denver. It will also help you understand the kratom culture which currently exists in this town.
Best Kratom shops in Denver
You will find kratom offered in many local smoke shops, vape shops, specialty shops, dispensaries, and some gas stations. It will all depend on your area and what is offered. Some people live more remotely. In this case, it may be easier to buy your kratom online. Here are some of the best places to buy kratom in Denver.
#1 Mile High Botanicals
Address: 1540 S Holly St #5, Denver, CO 80222
Google Rating: 5.0
Mile High Botanicals is one of the best places to pick up kratom. They offer over 50 different strains for you to choose from. This is probably the biggest selection available in a local shop. They have top reviews on Google, and customers often drive the distance just to come to visit this shop. The staff is noted as friendly and knowledgeable.
#2 Clean Kratom Denver
Address: 258 N Broadway, Denver, CO 80203
Google Rating: 4.9
Clean Kratom happens to be the largest kratom dispensary in Denver. Just off of Broadway, you will find this hidden gem. They offer kratom in capsules, tablets, extracts, and powder. They offer online ordering, as well as in-store shopping. If you are a kratom enthusiast you will want to stop by Clean Kratom Denver.
#3 Smoked out Smoke Shop Accessories
Address: 1311 W Alameda Ave, Denver, CO 80223
Google Rating: 4.9
While this shop is small it does offer a lot of different products. Their line includes locally made pipes, kratom, lighters, grinders, trays, scales, and much more. They are noted as having friendly staff who are willing to go the extra mile to help their customers. You can expect to find good prices and top brands when visiting Smoked Out Smoke Shop Accessories.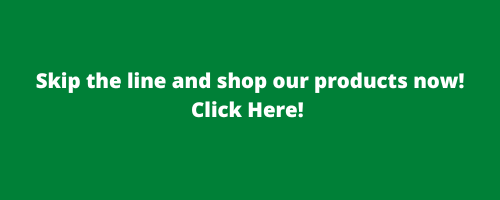 #4 Vitality Botanicals Kratom Supply
Address: 1111 Broadway #408, Denver, CO 80203
Google Rating: 4.9
If you are a kratom snob you will want to stop by Vitality Botanicals for your products. They have a large line of products that are sourced from a small family farm in Indonesia. You will find unique blends here as well as familiar favorites. In addition to kratom, you will also find their line of CBD products.
#5 Broadway Smoke Shop
Address: 108 S Broadway, Denver, CO 80209
Google Rating: 4.8
This family-owned smoke shop is right in the center of Denver. It is convenient for most locations to access. They offer locally blown glass products, as well as water pipes and grinders; hookahs, coals, and shisha; incense; Nectar Collectors, T-shirts, papers, wraps, detox products, kratom, and much more. They state that they have the cheapest prices in town and if they do not, they will match any price. If you are interested in wholesale they do work with other vendors. They stay open later than other shops, which has proved to be a huge bonus for their patrons.
#6 Royal Pipes and Hookahs 
Address: 4857, 4857, 10890 E Dartmouth Ave, Denver, CO 80014
Google Rating: 4.8
Royal Pipes and Hookah have a lot to offer their customers. You will receive 5-star treatment when you shop at Royal Pipes. The staff is very friendly and will ensure you find a product that will suit your needs. They offer vape supplies, kratom, CBD, hookah, pipes, and much more.
#7 Quality Pipes & Tobacco
Address: 1842 S Parker Rd Unit 19, Denver, CO 80231 
Google Rating: 4.8
Quality Pipes and Tobacco has a cult following. Customers believe it to be the best smoke shop in Denver. They offer high-quality glass products, as well as kratom, CBD, hookah, vape supplies, and tobacco products.
#8 Denver Vape Pipe & Tobacco
Address: 1014 S Federal Blvd, Denver, CO 80219
Google Rating: 4.7
Denver Vape Pipe and Tobacco offers a wide range of products, which includes vape supplies, kratom, tobacco products, grinders, scales, bongs, pipes, nectar collectors, and much more. This shop offers high-quality products and has a very knowledgeable staff. Customers are raving about the products they get from this shop and recommended it to others looking for high-quality kratom.
#9 Headed West
Address: 4811 S Broadway, Englewood, CO 80113
Google Rating: 4.7
Headed West offers vape supplies, glass pipes, detox products, and much more. They offer 5 different kratom brands, which include Urban Ice Organics, OPMS, Choice Botanicals, and Remarkable Herbs. They offer both capsules and powder at this location. You will find a variety of strains, which will allow you to choose a product that will suit your needs.
#10 Colorado Kratom Connection CKC 303
Address: 128 W 11th Ave, Denver, CO 80204
Google Rating: 4.7 
CKC is a well-rounded smoke shop that offers a variety of kratom products. They are noted as having very high-quality kratom that is consistent in potency. In addition to kratom, they also offer glass pipes, hemp rolling papers, and pocket-size scales. They focus mainly on kratom products, which has given them the edge over other smoke shops in the area. If you are looking for quality kratom this is the place you want to go.
#11 The Bomb Head Shop
5 Locations:
5042 Federal Blvd. Denver Co. 80221 
4815 E. Colfax Ave. Denver Co. 80220 
3431 S. Federal Blvd. Englewood Co. 80110 
4343 S. Buckley Rd. Aurora Co. 80015 
5210 Broadway Denver Co. 80216
Google Rating: 4.5
The Bomb Head Shop offers a large variety of products including kratom, glassware, vape supplies, and CBD. They have 5 different locations for you to visit, which means there is one close to you. You can shop their website or stop by one of their many locations to pick up your favorite kratom strain.
#12 Myxed Up Creations
Address: 5800 E Colfax Ave, Denver, CO 80220
Google Rating: 4.5
Myxed Up Creations specializes in locally made glass pipes, water pipes, and glass accessories. You will also find a huge selection of vape products, rolling papers, hookah, kratom, and CBD. You may also find some fun and wacky tees, candles, and other novelty gifts in this shop. This shop is one to stop at when in Denver. Customers rave about the brands, quality, and customer support they receive when visiting this shop.
#13 Purple Haze Smoke Shop
Four Locations: 
2017 E Colfax Ave, Denver, CO 80206
1777 Larimer St Unit 102 B, Denver, CO 80202
1355 Santa Fe Dr. Unit C, Denver, CO 80204
1951 S Broadway, Denver, CO 80210
Google Rating: 4.4
Purple Haze is a brand that is well known in the Denver area. They have 7 locations but we have listed four of them here. This shop offers glassware, tobacco products, vape supplies, papers, wraps, apparel, kratom, CBD, and much more. No matter where you are in Denver you should have access to a Purple Haze Smoke Shop.
Is Kratom legal in Denver?
Colorado allows the use of kratom in all areas except for Parker and Monument. Denver restricted the labeling of kratom. While you can get it in Denver all vendors must put an additional label on their product that says it is not for human consumption.
This restriction was put in place in 2017. It was enforced after the suggestion came from the Denver Department of Public Health and Environment. This came as a result of suspected deaths that were associated with kratom.
This new labeling for Denver also restricted vendors to provide any type of advice or recommendations on kratom products. In 2019, Parker become the first area to ban kratom in Colorado. Within a month, the ban of kratom occurred in Monument as well.
Buying Kratom online
As we mentioned above, if you live in a rural area you may be left with no choice but to buy your kratom online. However, a lot of people prefer to buy their kratom online because they can get it for a better price.
Online vendors do not have to worry about things such as utilities and wages. These types of savings are passed on to their customers. In addition, you will also find that online vendors tend to have better-quality kratom.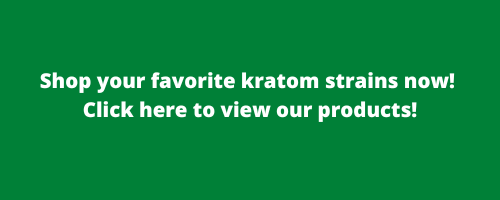 A lot of online vendors will go the extra mile to become endorsed by the American Kratom Association. This qualification symbolizes that the vendor is following industry standards to provide their customers with the best quality kratom. They will conduct lab testing on their products and ensure the kratom they are supplying is safe.
The choice is up to you. However, you may take some time to search online vendors and see what they have to offer you. You will also notice that these vendors have a wider selection of kratom strains to choose from. This is important when wanting a specific strain. Local vendors will only offer a select few for you to choose from.


---