What does it mean to be approved as a kratom vendor by the American Kratom Association? It means quite a lot in the world of kratom.
The American Kratom Association is a group committed to ensuring the protection of kratom. It's a customer-run entity that is meant to be an extension of the voice of all Americans to keep kratom legal, available, and safe.
To help further this goal, the AKA takes measures to keep the reputation of kratom in the country legitimate. It helps to do this by ensuring those who love kratom have the ability to buy pure, safe, and quality kratom. They use the Good Manufacturing Standards Program (GMP) as a way to accomplish this.
Here is the complete list of American Kratom Association Approved Vendors (including Oasis Kratom!) and why it's so important for consumers to choose from AKA-approved vendors.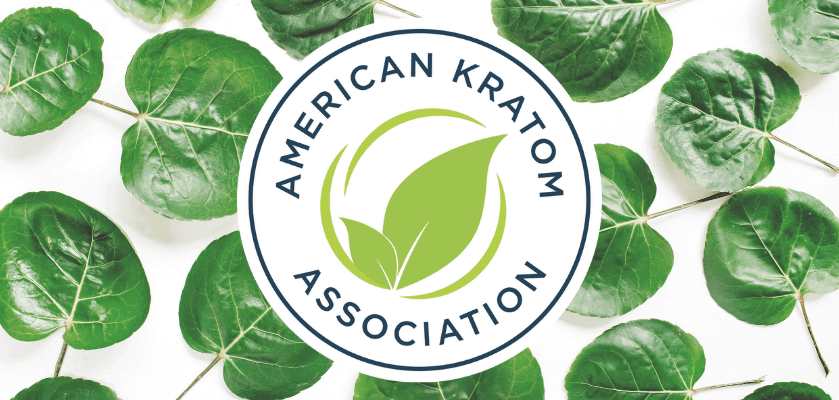 GMP Standards Program
The Good Manufacturing Standards Program (GMP) was mentioned briefly, but understanding what that means can help you to understand why AKA approval means so much.
The GMP program through the AKA is a way for you to validate whether a vendor is following the standards for processing needed to keep both their staff and consumers safe. It guarantees the quality and safety of the kratom you purchase.
Before a vendor can become certified by the AKA, they must show evidence of their handling techniques as well as assembling of their products. They must pass audits each year to be a part of the program and pay a fee, which shows dedication on the part of the vendor to the program. That's why only credible vendors can be found on the list of approved AKA vendors and it's a great way for you to judge if a vendor is legit or not.
AKA-Certified Vendors
The vendors presently a part of the AKA GMP Standards Program includes:
Oasis Kratom
Oasis Kratom is dedicated to providing quality kratom to its customers. That's why Oasis has established relationships with farmers in Southeast Asia who cultivate the crop. That means you receive quality, pure, and safe kratom that has been tracked every step of the way in powder or capsule form. 
Organic Kratom USA
Organic Kratom USA responsibly sources all of its kratom products and never uses any fillers or additives. That means you will get quality, safe, and pure kratom from this vendor – who has a large selection of strains to boot!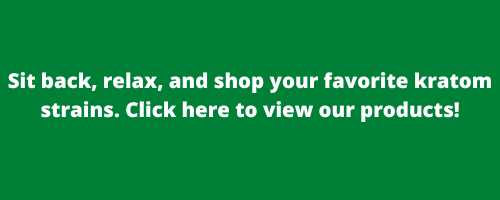 O.P.M.S. Kratom
In the industry since 2010, O.P.M.S Kratom is known for its specialty kratom products such as their Gold Liquid Extract and Kratom Black.
Chief Kratom
Chief Kratom Specializes in liquid kratom extract that is all-natural and high in organic alkaloids.
King Kratom
You can find quality extracts, capsules, and powders through this kratom vendor, which has a great reputation in the kratom community.
Whole Herbs Kratom
A wholesale vendor of kratom, you can find organic, non-GMO kratom products through their website.
Kratom Kaps
Kratom Kaps is a brand with a huge presence in the kratom marketplace. They provide high-quality capsules and powder.
Remarkable Herbs Kratom
A long-running kratom provider, Remarkable Herbs provides products to over 15,000 stores across the United States, which is why you may recognize this brand.
Phytoextractum
As one of the newest brands to get the AKA GMP seal of approval, they offer a large product line. Chances are if you're looking for a specific strain of kratom, they have what you're looking for!
1836 Kratom
A force in the wellness and fitness community in Austin, 1836 Kratom prides itself on high-quality, pure, safe kratom at great prices. You can find a large variety of strains for sale through this vendor and in numerous preparations, such as powder and capsules.
Kraken Kratom
One of the first vendors to be verified officially in the AKA GMP Program, Kraken Kratom ensures FDA adherence and puts a great deal of their time and energy into quality, security, consistency, and customer satisfaction.
Urban Ice Organics
This vendor sells a variety of kratom powders and capsules – liquids, too. Their unique products include a kratom subscription box and a discounted kratom box, which usually contains $200 worth of products for only $100.
Happy Hippo Herbals
From Boise, Idaho, this company has been involved in online kratom since 2013. They offer great quality kratom from legitimate sources, so it's a good vendor – much like everyone else on the list!
Christopher's Organic Botanicals
This company has been offering the Southeast Asian herb for quite a while in the U.S. They have great products and fast delivery.
Austin Organic Village
This company offers CBD and kratom products online and supplies items for retail stores, too. You can find capsules, powders, and other kratom preparations through this vendor.
First Coast Tea Co.
An artisanal kratom brand, First Coast Tea Company sells fine botanicals and specialty crafted teas for its customers.
Super Speciosa
You can find kratom, CBD, and other items through this vendor for both those buying wholesale and for their personal collection. They offer kratom at great prices and in quantities to suit many different budgets.
Choice Botanicals
Choice Botanicals has been offering quality kratom since 2010. You can buy extracts, powders, and capsules through their website.
SK Herbalist
This business began out of someone's home and has grown into one of the most prominent kratom businesses in the United States today. They had one ill-fated issue with salmonella in their products, but since then have really worked to ensure their kratom is safe and free from contaminants.
PurKratom
This Florida-based company has a large selection of kratom strains in many different forms. In fact, they're one of the best websites around for finding everything kratom-related you can think of.
The Golden Monk
The Golden Monk has a lot of different kratom strains for sale in different forms. You can buy powder, capsules, and extracts in a variety of red, green, and white-veined strains.
Laughing Lions Herbs
Laughing Lion has a variety of kratom colors and strains to choose from, including sample packs if you can't decide. You can order online or go to one of their retail stores to find their products.
Taunton Bay Soap Company
This Maine company is a little different. They specialize in herbal products such as teas and soaps, but also happen to have a great selection of kratom, too.
Kratom Krates  
Based in Florida, you can find a large variety of kratom strains with this vendor. They do offer free shipping same day, which is a plus.
Left Coast Kratom
What separates this brand from the rest is its discounted kratom samples, which you can get in unlimited quantities. So, if you can't decide what strain of kratom is your favorite, you can have several strain samples delivered to your door. You can also get free same-day shipping through their site without a minimum purchase.
Inland Botanicals
You can buy kratom here in about any variety you can imagine. They have specialty blends as well that really make this a unique vendor to check out.
NuWave Botanicals
A recognizable kratom vendor, NuWave has products available online and in stores. They specialize in high-quality, pure kratom powder and capsules.
Kosta Kratom
You can find wholesale kratom capsules, powder, and shots in a variety of strains through this vendor.
Kats Botanicals
Kats is all about giving kratom lovers what they want. That's why you will find a very large selection of kratom strains and various products from this vendor.
Kratom Spot
If you're looking for kratom tea, powders, or capsules, then Kratom Spot is the place to go. They have quality green, white, and red-veined kratom to choose from.
K Chill
K Chill is a little different. They have extract capsules and kratom powder for sale on their site but specialize in a kratom drink. It's a vendor unlike any other.
Mit 45
Best known for their Mit45 Gold Liquid, this kratom company focuses on extracts. But you can also find raw powders and capsules on their website.
Total Packing Solutions
This company focuses on helping others grow their businesses through its expertise in tea, supplements, and natural products. They provide bag and fill services, so they're more a company tailored to kratom vendors than customers.
Zen K
You can find Zen K's products on a variety of websites and in stores. They sell high-quality kratom powders, extracts, and capsules.
Hush Kratom
Hush's specialty is kratom extracts. They sell a whole line of kratom shots for those looking for those types of kratom products.
Topps Kratom
Topps has a little of everything. They sell kratom powder, kratom capsules, kratom shots, and kratom gummies.
Viable Kratom
Viable kratom has capsules, powder, extracts, and tincture. They carry a lot of other brands such as Hush and OPMS, but they also have their own kratom for sale.
Kryptic Kratom
Kryptic Kratom has a very niche market, focusing on shots, tinctures, and extracts. You can buy their items through other vendor sites as well or simply buy direct.
Carolina Kratom
Carolina sells kratom powder, extracts, tablets, and capsules. It's a great place to find starter and variety packs of your favorite kratom strains, too, but you can buy in bulk by purchasing their vacuum-sealed kilos if that suits your needs.
Kratom Divine
Find your favorite kratom strains at Kratom Divine in powder, extract, or capsule form. They have a variety of packs you can purchase as well. They may not have the largest selection, but what they do have is high in quality.
Grounded Organics
You can buy kratom powder and capsules through Grounded Organics in Bali or Maeng Da strains, but they also offer something called akuamma, a West African seed.
Experience Botanicals
Specializing in powders, capsules, and drinks, Experience Botanicals is a name you may recognize from your favorite kratom shop. They are sold by other vendors, so they're readily available for individual purchase or through wholesale.
Mitragaia
Mitragaia has a wide selection of powders, capsules, extracts, tablets, and sampler packs. They also have gold and yellow kratom powder, as well as specialized blends, so there's a little something for everyone.
Harvest Kratom
You can find your basic kratom powder and capsules from this vendor, but they also offer sample packs, splits, and bundles in red, green, and white-veined strains.
Drip Drop
Drip Drop sells their own brand of kratom, but also sells many other brands – including a few names that may be familiar from this list. They also sell extracts and capsules.
Tusk
Tusk has a lot of exciting kratom products, including a few you may not find in other places. You can get your standard kratom powders, capsules, and extracts here, but also extract gum. They have options for wholesale buyers, too.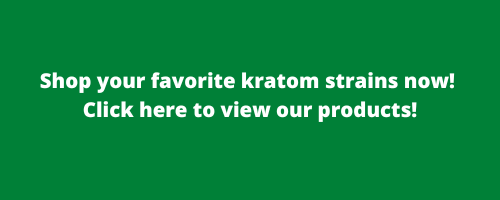 Crisp Kratom
Crisp has powder, capsules, and tablets for sale through its website. What separates their kratom from other vendors is that they dry their kratom indoors, which they feel exposes it to fewer contaminants and produces a superior product.
There are a lot of places to buy kratom, but with so many options of AKA GMP-approved vendors, there's no reason not to shop for quality, purity, and consistency through one of these vendors – like Oasis Kratom – every time you buy!


---