Carolina Kratom is one of the more popular kratom vendors within the industry. They do not have a dedicated "about us" page on their website, but the homepage gives a little bit of background on the company.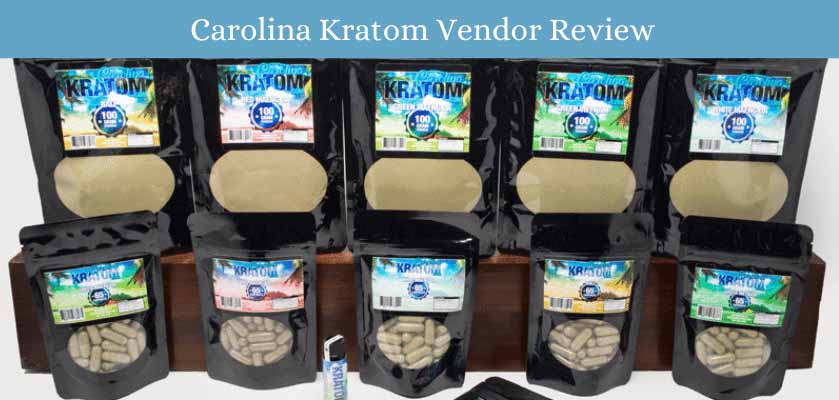 No owners are named, but it seems like by the language they use on their website that they are kratom enthusiasts themselves. While no date of origin is listed, it seems like they are a relatively young company. They founded Carolina Kratom because they struggled to find a consistent supply of quality kratom, so they decided to get in business for themselves. Their physical storefront is in Augusta, Georgia, but they do a ton of business both nationally and internationally through their online storefront. Their international headquarters is in Portugal. It does not specifically say if Carolina Kratom participated in industry trade shows, but it is a possibility based on their enthusiasm for the industry.
A big part of this brand's vision is a dedication to quality, and they do a lot of little things with their website that helps them establish this level of trust with the consumer. They have an online live chat that shows the customer they are there to answer any questions.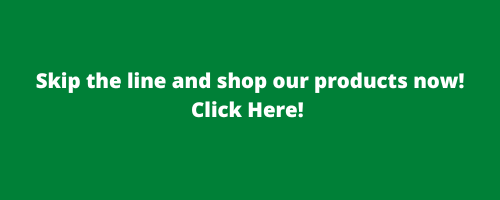 Accreditation by the American Kratom Association
Carolina Kratom is not accredited by the American Kratom Association, nor are they on their list of pending participants. This means they either never tried to get accredited, or they tried and failed. It is most likely the former, as the lab's page on their website indicates this brand takes lab-testing pretty seriously. Their page gives much more information on what is looked at during the testing process and what the numbers mean than many other brands.
Their dedication to testing their products and purchasing supply based on quality rather than cost makes it even stranger that they have not bothered to get accredited by the American Kratom Association. For those who don't know, the AKA is the most well-known and effective advocacy organization within the kratom industry. While kratom is currently federally legal, there is an active and ongoing effort to get kratom banned at the federal level. Some states and local municipalities have already banned it. The goal of the AKA is to get the Kratom Consumer Protection Act passed both at the federal level and the state level for all 50 states. A few states have already passed it. The KCPA puts in place a regulatory system for kratom. It requires all vendors to pass strict testing requirements and documented SOPs for every single procedure for their business. This is what the AKA's good manufacturing process program does on a voluntary level.
The goal of the program is to show the government the industry is willing and capable of functioning within a regulatory system.
Even though it is disappointing to see they are not a member of the AKA, it is encouraging that they take their product's quality seriously enough to have it tested and the results for each strain and batch available to the public.
Product Range
Carolina Kratom has a pretty extensive range of products available both online and at their physical storefront. In addition to kratom in powder, capsule, and extract form, they also have CBD products for sale. The design of their online store is a little clunky and does not create an easy user experience.
One category they have is kratom powder. It is then separated by the subcategories of red, white, green, and "other", which are blends
Red strains: Borneo, Elephant, Malay, Maeng Da, Bigger, Bentuangie, Vietnam, Jongkong, Bali, and Hulu

Green strains: Boo Boo, Borneo, Maeng Da, Vietnam, CK Select, 

KGB, Hulu Pure, Jongkong Pure, Boyan Pure, Asia Pure, Elephant Pure, Bali, Good Green, and Green 46

White strains: Hulu, Jongkong, Maeng Da, Banjar, Malay, Elephant, Borneo, Bali, Great White, and CK White

Blends: Gold Bali, Orange Bali, King, Cash, Hurricane, and Yellow Strain
They have much less variety when it comes to their capsule offering. They have Red Bali, Green Vietnam, White Maeng Da, Gold Bali, Green Maeng Da, Red Maeng Da, and Bigger Red.
Buy premium green maeng da kratom products starting at just $15 in the usa. oasis green maeng da products have 100% all natural mitragyna speciosa.

$

15.00 –

$

325.00 Select options

Maeng Da is a Thai nickname translating into "pimp grade". It comes fresh from the plantations of Indonesia.Lab Tested - Money Back Guarantee!

$

15.00 –

$

325.00 Select options
When it comes to kratom extract, Carolina Kratom has tablets, liquid, and powder.
The powdered extract comes in a few different strengths, and most options are either Red Bali or Green Maeng Da. They also sell pure alkaloid powder, which is not something you see from every kratom vendor.
For liquid extracts, Carolina Kratom carries their own brand as well as several other brands, including OPMS, K80, MIT 45, Zion Herbals, and Super K. Their own brand comes in Green Maeng Da, Red Bali, and Full-spectrum.
Carolina Kratom also has a mix between their own brand of extract tablets and products from other companies. They have tablets from many of the same companies listed above. Their branded options come in Red Bali, Green Maeng Da, and Full-spectrum.
One of the most intriguing things about this company's shop is that you can shop by kratom farmer. They have supplies from 9 different farmers, and some of them sell the same strains. So you can try the same strain from different farmers without going to a new kratom vendor.
Finally, this company sells kilos at the wholesale level to other physical stores. 
Pricing
The powders come in 30,100, and 250-gram bags. They also sell kilos in the form of a buy 3 250-gram bags and get 1 free continuous promotion. Prices are different for every strain. The cheapest strain at 30 grams is $10.50, and the most expensive at 250 grams is $41.25. Even with their buy 3 get 1 free deal, our $79 kilograms are much cheaper.
Capsules come in 65, 100, and 250 ct. Prices range from $14 to $49 and differ for each strain. Powdered extracts come in 50x, 100x, and 200x strengths. Each bag has 10 grams in it. Prices range from $13 to $28. The pure alkaloid extract is sold by the gram and costs $35 per gram. Liquid extract prices run from $5 to $19.
User Opinions and Customer Service
Carolina Kratom has over 200 reviews on Google, with a 4.8 out of 5 overall star rating. An overwhelming amount of the reviews are good and rave about product quality as well as fast shipping and customer service.
Some users complain about shipping issues, but they are few and far between. The sentiment on Reddit surrounding this brand is also good.
Carolina Kratom Coupon Codes
There are a couple of coupon codes for Carolina Kratom active on third-party coupon sites. They range from 25 percent to 30 percent off. There is no guarantee that these coupon codes work or that they are completely free.
Their website also has several items that are on sale for between 10 percent and 15 percent off.
Refund Policy
Carolina Kratom has a 100 percent satisfaction guarantee. They offer a money-back, a product replacement, or store credit on a case-by-case basis. The only thing they ask the customer to pay is the return shipping costs.
Shipping Policy
This company offers free shipping, as well as some paid options that get the shipment to the customer as fast as possible. They use both UPS and USPS. The free option is through USPS and it takes 6 to 12 business days to arrive. The fastest option is through UPS next day air and it costs a whopping $74.41.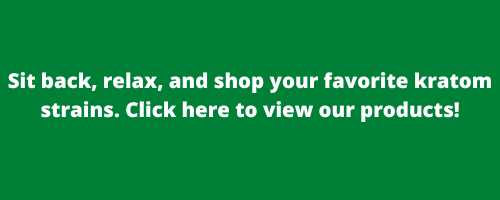 Conclusion
Carolina Kratom is one of the more reputable vendors within the kratom industry. They offer a unique experience by having multiple farmers and allowing the customer to choose which farmer they are buying from. Their customers like the variety of products that they offer.
The only concerning thing is they have not bothered to get approved by the American Kratom Association. We believe it is important for kratom vendors to be affiliated with the AKA and to do everything we can to support their fight to keep kratom legal. Also, we are an AKA-approved vendor that sells cheaper kilos. Look at our shop to learn more.


---