Nature's Home Remedy is a relatively new business in the kratom industry. They launched in 2017. In addition to kratom, they also sell CBD. Their website seems professional and easy to use at first glance. There is no company blog, though, so the website is pretty much purely an e-commerce site.
They claim all of their kratom products are sourced from Southeast Asia, and that they have visited their source to ensure quality. Their about us section does not list where their headquarters is located.
One red flag is they seem to violate the FDA's warning against making medical claims within their content. It may seem harmless, and even helpful, from a consumer's point of view, but all it does is harm the kratom industry's chance at legitimacy.
Since they have no educational content, it could be assumed that they do not know a lot about their product or their industry.
AKA Accreditation
Nature's Home Remedy is not accredited by the American Kratom Association's good manufacturing process standards program. Furthermore, they aren't even on the pending approval list. This company either does not know about the AKA or they simply do not think it is worth their time to join.
Oasis Kratom, as a kratom vendor accredited by the AKA, can only recommend purchasing from fellow accredited vendors. The reason is that we firmly believe in the importance of a self-regulatory body like the AKA. Essentially, the approval journey for their good manufacturing process standards programs is what vendors would have to go through if kratom is ever federally legalized and regulated.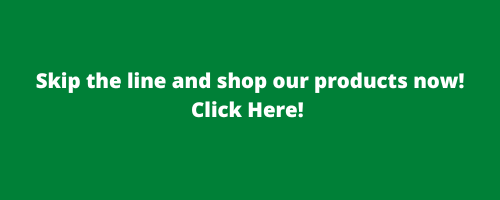 The "meat" of this regulation process is committing to having each batch lab-tested for contaminants, heavy metals, and alkaloid content. These tests have to be conducted by a third-party laboratory. The second most important part of the process is agreeing to rigorous guidelines in regards to claims about kratom.
This vendor doesn't mention anything about any of their strains being lab-tested. In other words, they can't say with 100 percent certainty that their supply is pure. They also market their product in a way that would not be approved by the AKA and could get them in trouble with the FDA.
Product Range
Nature's Home Remedy has a more extensive inventory than most kratom companies. They have 15 different offerings classified under wholesale, which is much more than most companies have. This seems to signify that their primary target customer is a store owner looking to buy kratom wholesale. They also sell a range of CBD products, joining the small group of vendors who sell both kratom and CBD.
This company has five product categories on its shop page:
Powder
Capsules
Wholesale
CBD
CBD Wholesale
Maeng Da is a Thai nickname translating into "pimp grade". It comes fresh from the plantations of Indonesia.Lab Tested - Money Back Guarantee!

$15.00 – $325.00

Select options
Kratom Powder
The structure of their shop is strange. Instead of listing each strain, they offer as its product, they have it by weight increment. They also have both their liquid and powder extract listed under the powder section.
The increments they offer are 1 OZ, 4 OZ, 1 KG, and 5 KG. This is a unique spread of increments compared to most vendors. Also unique is how they offer a wider variety of strains at the 1 KG and 5 KG levels than they do for smaller increments.
Below are the strains offered in 1 OZ and 4 OZ increments.
These are the strains offered only at the 1 KG and 5 KG levels.
Red strains: Elephant, Thai, Bentuangie, Vietnam, Borneo
Green strains: Bali, Elephant, Vietnam, Indo, Hulu, Hulk, Borneo
White strains: Bali, Elephant, Thai
Yellow/Gold strains: Golden Yellow, Super Yellow, Red Gold
Other: Nirvana, Batak
 Kratom Capsules
Their capsules come in 25 ct, 60 ct, and 250 ct increments. It is set up the same as the powder in that the product you click on is an amount rather than a strain.
These denominations of capsules come in the same strains as the 1 OZ and 4 OZ bags of powder.
Wholesale Bulk Kratom
Wholesale customers seem to be the primary target for Nature's Home Remedy. The category has a total of 15 products, which is more than all of the non-wholesale categories.
When it comes to wholesale powder, there are 5 KG, 20 KG, and 500 KG increments. There are hardly any vendors who have a product page specifically offering such a large amount. This is how you know they are really serious about acquiring wholesale customers.
For bottled capsules, you can get 10 bottles of 25 ct or 60 ct bottles in the same strains as the 1 OZ bag of powder. You can also purchase 10 250 ct bags of capsules.
You can buy kilos of capsules if you want them unbottled. This company sells in increments 1 of 1 KG, 5 KG, and 10 KG. The strains available are the same as the 1 KG powder.
Nature's Home Remedy sets itself apart in the wholesale niche by offering products packaged for retail sale. You can buy 10 1 OZ bags and 10 4 OZ bags of any strain of kratom at a wholesale price. They also have an 82-piece kratom retail store starter kit that comes complete with a 4'x4' display. In this starter kit are 10 of each of the following:
250 ct capsule bags
1 oz and 4 oz powder bags
1 kg capsule bags
1 kg powder bags
25 ct and 60 ct capsule bottles
12 liquid kratom shots
This set comes with 10 strains per product item. It truly is a great purchase for any brick-and-mortar store looking to carry kratom. There are also 10 bag increments of 1 OZ and 4 OZ available at retail price for vendors looking to restock.
This company sells similar wholesale retail set up for extract. You can get a dozen vials of liquid extract. They also sell refills for this set up at a 96 ct package.
CBD
Nature's home remedy has CBD oil tincture available in 500 mg, 1000 mg, and 2500 mg increments. They have prepackaged hemp flowers in 1 g and 3.5 g increments. Their packages of CBD gummies come in 90 mg, 180 mg, and 450 mg amounts.
Resin wax and crumble are available for those who prefer to dab. Finally, there is a CBD-infused pain cream.
CBD Wholesale
Their CBD wholesale selection is essentially all of the offerings discussed above but in packages of 10.
You can also buy unpackaged hemp flowers by the pound.
Red Plantation Maeng Da is some of the best Kratom available. It comes from the plantations in a specific part of Indonesia. Money Back Guarantee!

$15.00 – $325.00

Select options
Pricing
The pricing system of Nature's Home Remedy is pretty simple. Each strain within each product offering is the same price. The one-ounce bags of powder are $14.95 and the four-ounce bags are $39.95.
One kilo of powder is $99.99 but is currently on sale for $74.99. Five kilos of powder is $299.95 but is on sale for $249.99. You can choose up to five strains if you purchase this package.
The vials of liquid extract sell for $19.95 each. There is a sample package on sale for $24.95 that comes with 12 grams each of five different strains.
For capsule prices, 25 ct bottles sell for $14.95 and 60 ct bottles go for $39.95. 250 ct bags of capsules usually go for $99.95 but they are on sale for $59.95.
Wholesale Pricing
One kilo of capsules is on sale for $99.99 but usually costs $129.95. Five kilos of capsules are on sale for $449.95 but typically cost $499.95. Ten kilos cost $799.99.
A 96 ct package of liquid extract vials typically costs $750 and is on sale for $719.95. A 12-pack retail display of liquid extract is on sale for $199.95 and typically costs $239.40.
The 82 pieces retail starter kit runs $2,299.95. A 10-pack of the 25 ct capsule bottles is on sale for $60.00 and are usually priced at $90.00. The 10 pack of 60 ct capsule bottles is $100.00 but has a full price of $120.00. The 10 pack of 250 ct capsule bags is $400.00.
The bags of kratom for resale are $50 for the ounce bags and $100 for the four-ounce bags. They are usually $100 and $149.95, respectively.
Five kilos of powder has a sale price of $249.95 and a full price of $299.95. Twenty kilos of powder has a sale price of $799.99 and a full price of $999.99. Five hundred kilos cost $15,000 flat.
Customer Reviews and Feedback
There are hardly any reviews of Nature's Home Remedy on Reddit or Google. There aren't even many reviews on the product pages on their website. This is not necessarily a bad thing, since no reviews are better than a bunch of bad reviews.
It does suggest, though, that this company is not very popular. With that being said, it could be that their high-value customers are kratom retailers, who are less likely to participate in the online kratom community.
Nature's Home Remedy Coupon Codes
There is a 5 percent off of your order coupon available on kratomcoupons.com. They also have a crazy sale going on right now on over 75 percent of their products.
Refund Policy
Anyone who wishes to refund an item to this company must contact their support team within 24 hours of receipt. The product that is unused and unopened can be returned within 7 days of the original purchase. The customer is responsible for shipping. Once the product is received, a refund or replacement is issued.
Shipping
Shipping is free and handled by USPS priority mail. The package is discreet and unbranded. This company does not ship to countries or states where kratom is illegal.
Green Malay Kratom comes from the forests that are found within Malaysia's mountainous countryside. Lab Tested - Money Back Guarantee!

$15.00 – $325.00

Select options
Conclusion
Overall, Natures Home Remedy seems to be a company that is geared towards wholesale kratom buyers rather than the individual kratom user. When you visit their site you will see a lot of information regarding natural remedies.
You will also see them state that none of their products should be taken without first consulting a health care physician. Herbs and home remedies are not intended to help cure or eliminate ailments, illnesses, conditions,s or diseases. All websites that sell kratom should have a similar disclaimer, as it is a standard for the industry.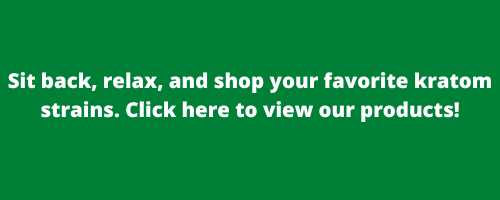 The starter kit that they sell is a great idea. One of the unique factors about this company is they have a product page for 500 kilos of powder. Not many vendors have a good enough supplier to fill orders that big.
They also have a great sale on a lot of their products right now. That is a plus, but a bit of a red flag at the same time. Would they be slashing prices like this if they had tons of satisfied customers? Even with their sale prices, Oasis Kratom offers a better-priced and higher-quality product. Check out our shop to see for yourself.


---