Quick Kratom has been around since 2013, although that information is not readily available on their website. According to their about us page, this company was founded by a guy named Ryan – a kratom enthusiast who was tired of the disappointing experiences he was having while buying from other vendors.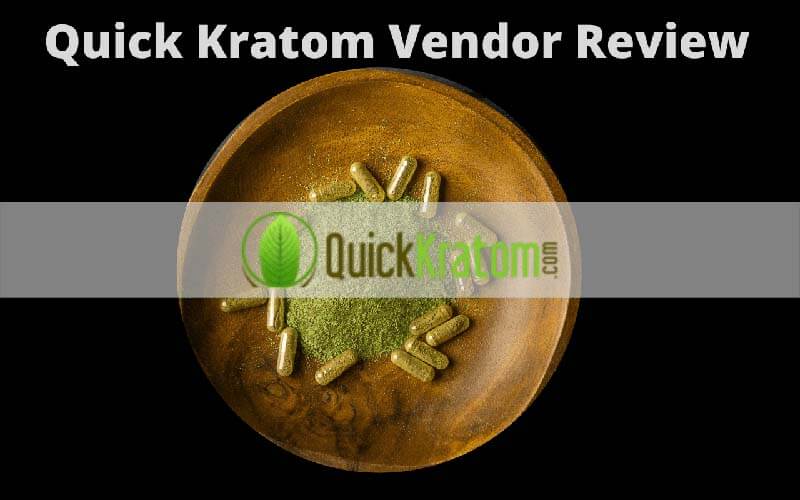 This brand is intriguing because its market share doesn't seem to quite line up with what it should be for a company that has been in this young industry for over seven years. No address is listed on their website, nor do they have a brick-and-mortar store.
They don't have a ton of reviews for their products. There is no evidence of them attending industry trade shows or being much involved with the industry at all. One would expect that a company founded and run by a kratom enthusiast would be more involved in changing the perception of the industry.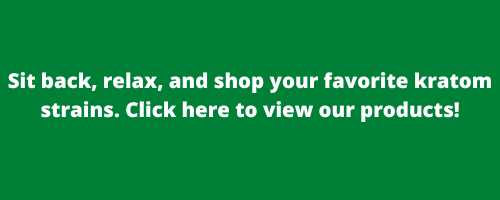 Is Quick Kratom Accredited by the AKA?
Most people within this industry know that the American Kratom Association is an integral organization when it comes to the fight to protect kratom users.
This company is not officially recognized by the AKA as an accredited member of their good manufacturing process standards program. They also aren't listed under the company's pending review, which means they aren't even trying to get accredited. Since Oasis Kratom is accredited by the AKA, we can only safely recommend other accredited vendors.
The AKA audit sheet is quite extensive, spanning eight pages and covering the following:
Personnel

Manufacturing facility and equipment

Manufacturing operations

Master manufacturing records

Batch production records

Traceability

Adverse event reporting system

Recalls

Labeling and advertising
When a company is accredited by the AKA, you know any claims they make have been verified by an independent audit. Since Quick Kratom has not even begun the process of AKA accreditation, their claims of testing all of their supply for quality assurance are unverified.
What Products Does Quick Kratom Offer?
This company only currently has six kratom strains for sale. They have product categories for extracts and tinctures, but there is nothing available for sale when you click on them. It seems like they only offer their strains in powder form, so they aren't your best option if you prefer capsules.
The strains they have for sale are:
Their selection isn't very extensive compared to other vendors, which is surprising given how long they have been around. They don't even have a strain for which they offer a variety of veins. This could be a possible indicator that they don't have strong vendor relationships on the supply side of their operation.
This company offers wholesale kratom, although they don't have anything listed in that category on their website. They also don't have a clear way to contact someone regarding a wholesale inquiry.
Red Maeng Da Kratom Powder is known for its potency and freshness. Oasis Kratom 100% Pure Red Maeng Da Kratom offers you just that at affordable prices.

$15.00 – $325.00

Select options
How Much Does Quick Kratom Charge?
This company's prices are quite steep compared to other companies. Our Green Malaysian kratom is $79 for a kilogram, while they charge $275. That is a difference of $196. This price is way too steep even if the company was accredited by the AKA.
Below are the prices for their strains.
Borneo white – Increments between 1 OZ and 1 KG. Price range: $16 – $275

Maeng da – Starts at 1 OZ and goes to 1 LB. Price range: $19.97 – $180

Malaysian – Begins at 1 OZ and ends at 1 KG. Price range: $16 – $275

Premium Bali – Takes off at 1 OZ and finishes at 1 KG. Price range: $12 – $210

Primo Indo – Increments between 1 OZ and 1 KG. Price range: $14 – $200

Thai – Starts at 1 OZ and goes to 1 KG. Price range: $12 – $290
What do Customers Say About Quick Kratom?
It is harder than it should be to find reviews for a company that has been around since 2013. There isn't much mention of this brand on Reddit or other kratom forums. On one hand, it is good they don't have negative reviews. On the other, it raises concerns that they don't have many positive mentions either.
It seems like most users simply haven't interacted with this brand. This makes sense because this company seems to not engage in any digital marketing. They have no social media presence and no company blog.
This company has some customer reviews on their website, but these are the least trustworthy of customer reviews. A company could have hired a writer to create a bunch of fake reviews for their site. There is no way to know for sure.
Quick Kratom Coupon Codes
This brand doesn't offer any coupon codes. They do make a promise to give first-time customers a free sample and reward loyal returning customers with gifts. The few third-party reviews available for this brand do mention receiving a free sample.
Refund Policy
To qualify for a refund, you have to send new, unopened items back within 30 days. They pay for shipping if the reason for the return is an error on their end, which is a nice touch. Their refunds can take up to four weeks to hit your account, but they claim it usually happens faster.
They send an email when they receive your return, and you can get updates from their support team if needed.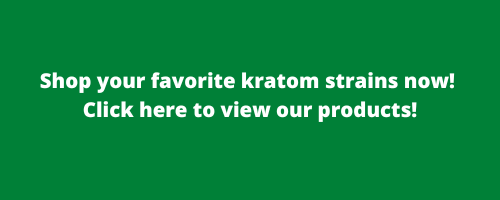 Shipping Policy
Quick Kratom uses weight-based shipping. This means your shipping will be more if you purchase a 1 KG of a strain than if you purchase 1 OZ. This is not beneficial for the customer since most of the savings for buying in bulk go to paying the increased shipping. This is typical of smaller vendors without the resources to sufficiently invest in logistics.
The amount of time it takes to get your product also varies based on a couple of factors. You don't get an estimated time of delivery until you enter an address and select a shipping provider. Where you live can also affect shipping costs.
This company does not ship to anyone under the age of 18 or who lives in a state where kratom is illegal.


---