Kwik Kratom was founded in 2014. They seem to be a fairly popular vendor when you first look at their website. Their offerings have over 80 reviews on the high end and around 20 on the low end. The story changes when you dig deeper, though.
If you look at the dates of all of their reviews, the most recent one was in 2016. They were pretty popular between 2014 and 2016. So what happened?
In 2016, kratom was hitting the height of its popularity in the United States – enough to get on the radar of the DEA.
The DEA ended up seizing enough tainted kratom to think it was some sort of synthetic drug rather than a natural herb. This made them put forth a concentrated effort to get kratom classified as a Schedule 1 substance.
Luckily, the DEA ended up backing off and leaving it up to state and local governments to decide upon their own kratom laws. During that time, though, there was a ton of uncertainty within the kratom industry.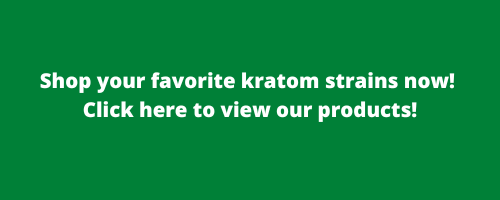 Some vendors linked up with the American Kratom Association and other advocacy groups to fight the DEA efforts. They were in it for the long haul. Other vendors panicked and looked for a way out of the industry. Kwik kratom falls in this second group. They were rebranded as Kwik Botanicals.
As of now, they have no kratom for sale on Kwik botanicals. They just have teas, matcha, and yerba mate.
Some reviews say they still have a "secret" kratom menu on the Kwik Kratom website for people who have an account, but it seems like you have to purchase to create an account.
White Sumatra kratom combines an interesting variety and a full spectrum of effects, all originating from the Indonesia. Money Back Guarantee!

$15.00 – $325.00

Select options
American Kratom Association Accreditation
Neither Kwik Kratom nor Kwik Botanicals are accredited by the American Kratom Association. Both companies are missing from the pending GMPS participants list. This further suggests that neither company is currently selling kratom. Surprisingly, this brand didn't get certified when it was popular, but a brand can blow up without the support of the AKA.
You should only buy from kratom vendors who have gone through the process to get accepted into the good manufacturing process standards program. The audit is rigorous and requires an independent party to conduct. Oasis Kratom is on the select list of AKA-accredited kratom vendors, and it is something we are very proud of.
Kratom Products
Kwik Kratom had a pretty solid product range when it was active. The one downside is they only sold kratom powder, so those who preferred capsules were out of luck. They had several strains in green, red, and white varieties.
One nice thing about this company is they sold a variety of sample packs for new users who wanted to try a few strains. They had sampler packs for just red strains and just green strains.
There was another three-strain option that let the buyer choose which strains to try. Also popular was the vendor's choice package, which was three strains curated by the company's employees. Finally, the super sampler pack came with six strains: Green Borneo, Red Thai, White Vein Sumatra, Red Malay, Maeng Da Red, and Maeng Da Green.
Pricing
Kwik Kratom offered low prices, which seemed to attract most of their customers. All of their strains come in 1 OZ, 2 OZ, 4 OZ, 8 OZ, and 1 LB increments. Each strain is priced as follows:
1 OZ – $7.99
2 OZ – $13.50
4 OZ – $24.99
8 OZ – $47.99
1 LB – $87.99
All of their three-strain sampler packs were $19.99, and the six-strain super sampler pack was $38.99.
This company also sold some strains wholesale, and unlike most companies, they list their wholesale price upfront.
Green Borneo and Red Thai: $135 for 1 KG, $259 for 2 KG, and $374 for 3 KG
Green Indo, Green Thai, Red Maeng Da, Green Maeng Da, Red Thai, and White Vein Sumatra: $140 for 1 KG, $265 for 2KG, and $390 for 3 KG
Their split KG option, which allowed you to split your order between two strains, cost $150 per KG.
Want to try the Best Red Bali Kratom Powder In the Market? Oasis Kratom got you covered. Try Authentic, potent and 100% Pure Kratom Products in 2023

$15.00 – $325.00

Select options

Green Malay Kratom comes from the forests that are found within Malaysia's mountainous countryside. Lab Tested - Money Back Guarantee!

$15.00 – $325.00

Select options
User Opinions and Customer Service
Kwik Kratom had a pretty good reputation before they rebranded. They had a positive buzz on Reddit, as well as a good amount of reviews for all of their products. Dozens and dozens of reviews mention how great the product was. The customer service staff also received a lot of compliments.
Pretty much every product on their site had at least 4.5 stars, which means there were only a handful of average reviews.
Only a couple of reviews exist for the rebranded Kwik Botanicals, and they aren't good. As mentioned above, they don't even have kratom publicly for sale on their site, so it is possible they abandoned the kratom trade altogether.
It is a shame they went out of business because they seemed to care about their customers. They offered a 100 percent satisfaction guarantee, and judging by the reviews, they made good on this promise virtually every time.
Kwik Kratom Coupon Codes
There are no active coupon codes for this company, but they have used coupons in the past. Their most common coupon was 20 percent off of your order. They would sometimes send coupons to loyal customers or people who were on their mailing list.
Refund Policy
Kwik Kratom had a pretty fair return policy. They accepted returns up to 14 days after the date of delivery. All you had to do was contact them through their contact page and a representative walked you through the return process.
If you were returning between 1 OZ and 4 OZ, no more than 25 percent of the product could be missing. For anything over 4 0Z, no more than 10 percent of the product could be gone. Any abuse of the return policy was met with a ban on purchases.
Shipping
Kwik Kratom said they shipped from the US, but never provided a specific location. Their homepage claimed they offered free shipping on every order. Based on reviews from their active period, this seems to be true.
They did not ship to states or countries where kratom was illegal. Same-day shipping was for orders that came in before 1 PM Monday through Friday and before 12 PM on Saturdays. Most orders were delivered with USPS 2-3 day shipping. USPS overnight shipping and FedEx overnight shipping were available at an extra cost.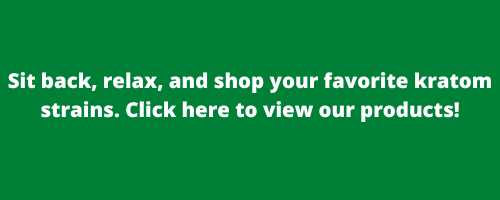 Conclusion
In conclusion, Kwik Kratom is no longer an active vendor. They seem to have gotten out of the industry when the industry got heat from the DEA in 2016. Even when they were in the business, though, their pricing was steep and they didn't lab-test their products.
Oasis Kratom is accredited by the American Kratom Association and has a pricing structure better than Kwik Kratom ever had. Check out our shop to browse our quality products at hard-to-beat prices. We hope our Kwik Kratom Review has answered your questions about this company.


---