WHAT ARE GREEN MALAY CAPSULES?
Green Malay Capsules originate from Malaysia. They grow rampantly in the forest and this strain is well known by locals. This strain contains more than 40 active alkaloids and is loved by kratom enthusiasts for its potency levels. It contains high levels of mitragynine and 7-hydroxymitragynine. If you are new to kratom, you will want to give Green Malay Capsules a try.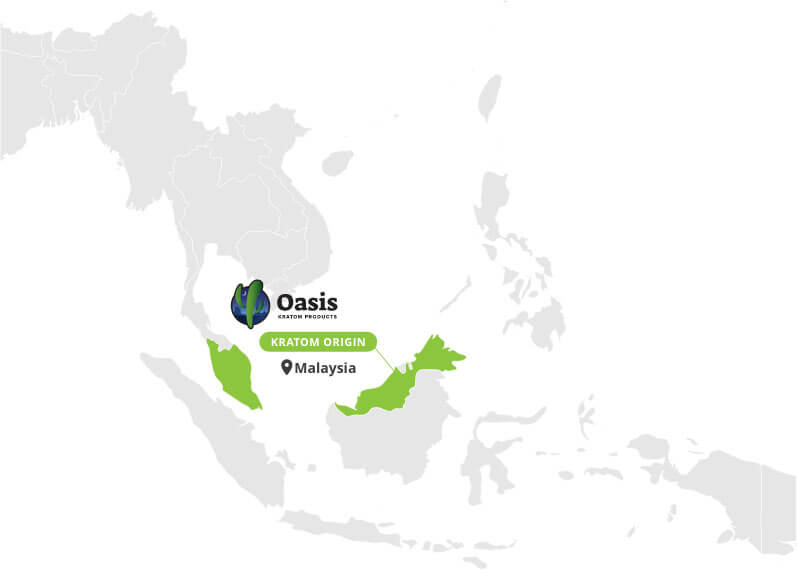 HOW ARE GREEN MALAY CAPSULES MADE?
Skilled kratom farmers will know when it is time to harvest the leaves of the Mitragyna Speciosa trees. This tree is closely related to the coffee plant and requires attention to detail during cultivation. Kratom requires topical weather to thrive and this is why it is not produced here in the United States. To ensure you are getting the highest quality kratom, you want to make sure your vendor sources it from a Southeast Asia manufacture.
Once the leaves are harvested, they will undergo a specialized drying process. During this time, the leaves will lock in the potency levels of the alkaloids. When ready, the leaves will be ground into a fine powder. This powder can be sold on the market or used to make other products such as capsules and tinctures.
Our Green Malay Capsules contain 520 mg micro powder in a 00 capsule.
AMERICAN KRATOM ASSOCIATION
The American Kratom Association, also known as the AKA, is the main support group for kratom in the United States. They have been successful in overturning a number of bills that aimed to ban kratom. This means that kratom is still legal in areas where lawmakers were looking to ban its use. 
The AKA also aims to improve the industry. In doing so, they have come up with a number of guidelines for vendors to follow. The GMP protocols are not mandated but are an important part of our process. As a member of the American Kratom Association, we adhere to all GMP regulations. 
The Kratom Consumer Protection Act was also introduced by the AKA. This act will help regulate the industry and address a number of issues, including age restrictions and contamination. The AKA is trying to get each state to adopt this act so that the kratom industry will be a safer place for consumers by being more regulated. 
RELATED PRODUCTS
Oasis Kratom offers a number of kratom strains including Green Elephant, Green Horn, Green Hulu, Green Borneo, and Green Maeng Da. If you have any questions just let us know!
Check if Green Malay Kratom is legal in your state.