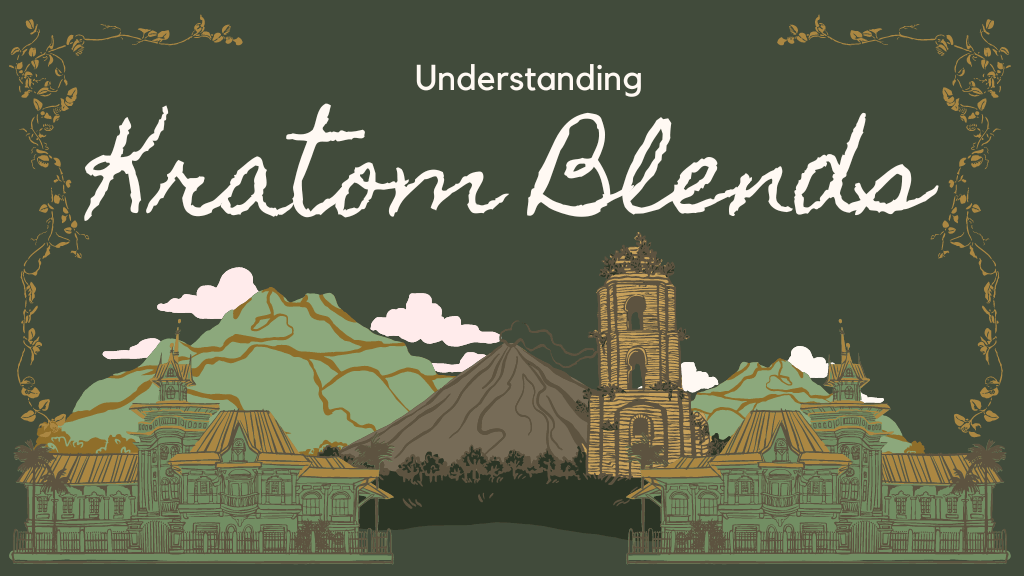 Kratom blends are not a new thing. For centuries, natives from Southeast Asia have been blending kratom strains to create various blends to help support their wellness goals. Many vendors offer kratom blends or you can choose to create your own blends. This article will step you through all the best parts of kratom blends. By the end, you will be able to decide whether or not this is a kratom product you wish to try. 
What Are Kratom Blends?
A kratom blend is when two or more strains are combined to make one superior strain. The concept behind kratom blends is to create a robust strain that contains all the properties a user seeks. By combining two or more strains you are getting the best qualities of each strain. 
The best thing about kratom blends is that you can mix and match several strains to create a customized blend that will cater to your needs. As always, we ask our customers to consult with their family physician before purchasing kratom. They are the only ones who can offer you advice on strains and dosage. If they feel kratom is not a good fit for you, they will be able to make suggestions of other herbs that could help you reach your wellness goals. 
Are Kratom Blends Safe?
Yes, kratom blends are safe. You are essentially taking two kratom strains and combining them. This will enhance the alkaloid content and strengthen the support that you are receiving. All strains vary in the alkaloids that they offer. By combining strains, you are enhancing the alkaloid content and altering the support your receive. 
Many people turn to blends when they feel like they are not getting the support they once received from kratom. Many people may use blends spontaneously just to enhance the type of support they are getting. It all depends on the goals you are trying to reach. 
A lot of research still needs to be conducted on kratom to truly understand this herb and all it has to offer. You should never take anecdotal reporting as safe advice. Be sure you ask your family doctor any questions that you may have regarding kratom. 
Kratom is a natural herb but all of our bodies are different. Just because your friend takes kratom and has great success does not mean you will have the same. Many people have to try several different strains before they find the perfect one. Sometimes it may take a blend of strains to find the support you are seeking. 
Either way, the kratom market is filled with possibilities. There are hundreds of strains on the market and blends make it possible to find a strain that caters to your specific needs. 
Best Kratom Blends At Oasis Kratom 
We only offer a few specialty blends but you can always buy your favorite strains and make your own blends. Blends will vary from one vendor to the next, as they are something that is typically made in-house. So, many vendors take the opportunity to offer blends that others are not offering. 
Trainwreck Kratom

 – This blend includes the following strains: Green Maeng Da, White Maeng Da, Red Maeng Da, Yellow Vietnam, White Bali, Green Sumatra, and White Horn.

Super Green Kratom Powder

 – Super Green includes Green Malay and Green Indo.
Popular Strains That Are Often Blended
Below are some vendors that are often used for blends. Again, you can choose whatever strains you like. Blends can be created in various ways. You can change the ratios to increase or decrease the potency of a blend. 
Tips For Creating The Best Blended Kratom
The best way to try a kratom blend is through a vendor who knows what they are doing. Here at Oasis Kratom we not only sell kratom but are very knowledgeable about this herb and what it takes to create a kratom blend. 
If you choose to make your own blends you are doing it on your own accord. Below are a few tips to help you be successful. Just know that if you want a good kratom blend we suggest giving one of our a try. 
Research Kratom Strains
Before you start mixing we recommend studying kratom strains and what they have to offer. This will help you choose strains that will cater to your specific needs. Since there is a lot of anecdotal reporting on the internet, it is best to comply with a list of questions and make an appointment to consult with your family doctor. They will be able to point you in the right direction. If they are not highly familar with kratom, it will be a key opportunity for them to learn more and come back to you with the answers to your questions. 
Figuring Out the Best Ratio
Most people will mix equal parts but if you like one strain better over another, you may want to increase the amount of that strain. No matter what you do, be sure that you document your ratio so that you can recreate it if it provides the support you are seeking. 
Blend Your Strains
Kratom powder is floury. You will want to combine your strains in a bowl and use a fork to blend them. Do not use a mixer as this can throw your powder all over the place. 
Buying High-Quality Kratom Blends
You must seek a vendor who is part of the American Kratom Association. This will ensure that they comply with GMP regulations and lab test all of their products. Your local shops will probably not offer kratom blends. You are more likely to find these blends with an online vendor.
Just be certain that you do your homework and choose to work with a vendor who offers nothing but the best. We are proud members of the AKA and offer nothing but quality kratom products. We have a large selection of strains for you to shop for and are continuously offering more.   
If you have any questions along the way do not hesitate to reach out to us. Check out our blog where we upload new content each week. 

---