If you want to buy kratom in Sacramento, then you may be wondering where to start. There are a lot of places that make kratom available in the city and this guide can help to point you in the right direction when buying kratom in Sacramento.
America's "Farm-to-Fork" capital, a hub for train culture, and ranked as the number six best city in the U.S. for foodies, Sacramento is full of amazing history, culture, and restaurants you're sure to enjoy! 
While you're out and about the city, you'll also find many quality smoke shops that carry kratom. We put together this list of the best places to buy kratom in Sacramento. This curated list will tell you where to find the vape shops, smoke shops, or herbal shops that have kratom in Sacramento.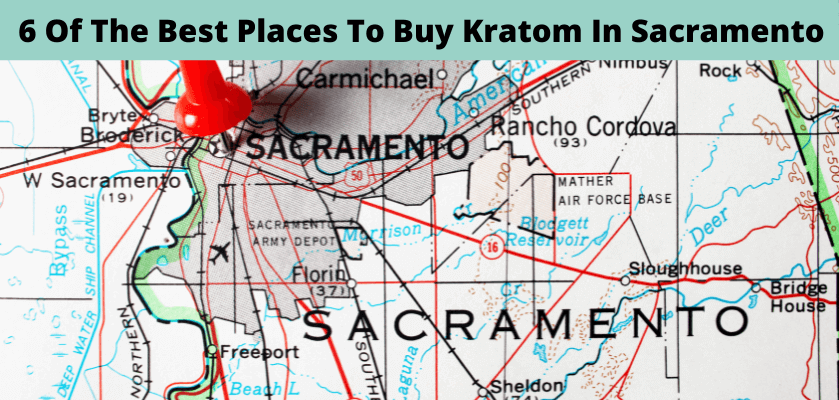 Best Kratom Stores in Sacramento
There are a variety of places to buy kratom in Sacramento, including tobacco shops, smoke shops, and vape shops. Finding a great place to buy kratom locally is a priority for many, which is why we've compiled a list of the best places you can find quality kratom.
Kratom is legal to buy, sell and use for anyone in the city of Sacramento, there are no age restrictions on kratom here, however kratom is illegal in San Diego, CA. In Sacramento you can buy kratom from a local retailer or you have the option to buy online and have kratom shipped to your door. The choice is yours! If you are new to or just visiting the Sacramento area you may be trying to find the best places to buy kratom. You can stop the google search, all the top results are below!
#1 Blow and Tell Smoke Shop
Address: 1912 Fulton Avenue, Sacramento, CA 95825
Google Rating: 4.0
Blow and Tell Smoke Shop is a popular place for kratom in Sacramento. Not only does this shop carry a variety of kratom strains, but also tons of accessories and other products for you to choose from. Customers give it such a high rating because the staff knows their stuff when it comes to kratom and will help you to understand what you need to know to get the best product for you.
#2 Tonic Smoke Shop
Address: 1401 Fulton Avenue, Sacramento CA 95825
Google Rating: 4.7
The Tonic Smoke Shop is a place loved by customers with great ratings because they have a large selection of not only kratom, but CBD, hookahs, vapes, E-Juice, and glass pipes. The kratom they offer is high quality since it's lab-tested for purity. They also offer competitive pricing with a friendly staff that is well-informed and ready to answer any questions you have.
#3 Twisted Smoke Shop
Address: 3718 J Street, Sacramento, CA 95816
Google Rating: 3.8
Twisted Smoke Shop in Sacramento is an established smoke shop that offers everything you need, including a variety of kratom. Their goal is to provide their customers with the best products and accessories they can at a price that doesn't break the bank. The employees are accommodating and friendly, always looking to help you find what you need.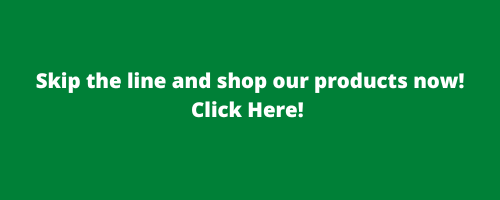 #4 Wild Zone
Address: 8710 La Riviera Drive, Sacramento, CA 95826
Google Rating: 4.4
Wild Zone is one of those places that people often recommend, especially those looking for quality, lab-tested kratom. You can find several different strains of kratom available here to try. Of course, this store provides more than great choices in kratom to their customers, they provide tobacco and vape products as well. Customers also rate the service as some of the best, as the staff is very knowledgable.
#5 The Outer Limits
Address: 2540 Cottage Way, Sacramento, CA 95825
Google Rating: 4.7
The Outer Limits is a store that specializes in CBD, pipes, cigars, vapes, and kratom. Those seeking out quality kratom at reasonable prices love this shop. It's also regarded as a place where the staff is well-informed about the strains of kratom they carry, even with the incredibly large selection of kratom they offer. The staff will make sure you leave the store with the right product.
#6 Fumare
Address: 4333 Hazel Avenue, Fair Oaks, CA 95628
Google Rating: 4.8
An honorable mention just outside of Sacramento, Fumare is a smoke shop that offers a variety of products, from fine cigars and tobacco to vapes and Kratom. They pride themselves on their customer service, knowledgeable staff, and above all their hand-picked products. Quality makes a difference in this store and you can rest easy knowing that the kratom and other products available are of the highest quality.
Other Shops:
To help add some variety, here are some other great kratom shops in Sacramento that you may want to check out:
Sacramento Kratom – 1401 Fulton Avenue, Sacramento, CA 958 

Smoke Shop – 2270 Arden Way D, Sacramento, CA 95825   

The Bloc Shop – 1620 Fulton Avenue #300, Sacramento, CA 95825 

Crown'd Smoke Shop – 1310 Howe Avenue Suite B, Sacramento, CA 95825
Is Kratom Legal in Sacramento?
Kratom is legal to buy, sell and use for anyone in the city of Sacramento, there are no age restrictions on kratom here, however kratom is illegal in San Diego, CA.
Learn more about the kratom laws in California here. There are currently no pending laws here so you can safely find kratom in Sacramento.
However, laws can always change so be sure you stay current on local laws and regulations regarding kratom.
Buying Kratom Online
Kratom is something you can purchase from one of the many shops listed above or you can purchase online. Many people like to purchase it online because it is more affordable and convenient. With less overhead costs, online retailers can pass the savings they get from not having to maintain a brick-and-mortar store onto you.
Vendors of kratom online tend to offer high-quality products as well. They closely follow the regulations set by the American Kratom Association, improving the purity and quality of the kratom available online. It's important to note that any online or in-person retailer that offers lab-tested kratom is offering you a better product.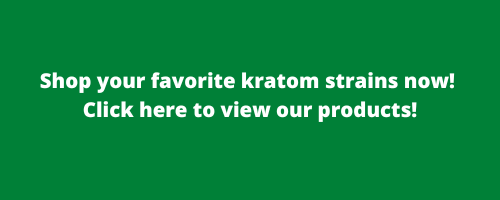 Because you live in a state where kratom is legal you have two options– you can either buy it online or locally! Buying kratom online is a popular option because you can save some money with discounts and coupon codes, they usually have a larger selection to choose from, and the kratom is typically better quality. If you love lots of options, shopping for kratom online is perfect for you! Vendors who sell online tend to have a large variety of strains to try vs. a local retailer who may have only a few.
Not all kratom retailers are created equal. Make sure you are choosing a vendor who abides by the American Kratom Association (AKA) standards and only sells lab tested, 100% Mitragyna Speciosa products. The AKA has put good manufacturing processes (GMP) in place to keep kratom users safe and set quality standards for the kratom you buy.
We recommend talking to your healthcare provider before you try kratom and reading some customer reviews. It's helpful if you're wondering how will kratom affect you and which strains to try. Only buy kratom online from AKA certified vendors, like Oasis Kratom. We follow every guideline and GMP to bring you lab tested and certified products that are only the best 100% Mitragyna Speciosa. 
Have a great time in the City of Trees and when you're exploring places to buy kratom, be sure to try a reputable shop from the curated list above. Safe travels and happy shopping! 
We are members of the American Kratom Association and take a lot of pride in providing high-quality kratom extracts, capsules, and powders for you to enjoy. Of course, it's vital to understand what options you have to buy kratom in Sacramento, but it's important to also understand that buying online may suit your needs better. 


---