Jacksonville is a stunning city with a wide array of beaches, parks, restaurants, and entertainment. If you're looking to buy kratom in Jacksonville, there's no shortage of great places to find it. To help point you in the right direction, we've created this guide of the best five places to buy kratom in Jacksonville.
Best Kratom Shops in Jacksonville
When you're trying to find the best spot to buy kratom locally, then you want to explore vape shops, herbal shops, and smoke shops to find just the right kratom to suit your needs. Below we've compiled a list of the best places to buy kratom in this city.
#1 Natural Life CBD Kratom Kava
Address: 3503 Kerman Blvd S Unit 7, Jacksonville, FL 32224
Google Rating: 4.9
You can find a wide variety of CBD, kava, kratom, and other products at Natural Life. You can find several high-quality kratom strains sold here and the customer service is what keeps people coming back. You will not leave this store until the employees make sure you have the things you want to suit your needs and feel confident in your purchase.
#2 Smoke City
Address: 10150 Beach Blvd #111, Jacksonville, FL 32246
10092 San Jose Blvd #1, Jacksonville, FL 32257
4530 St. Johns Ave #1, Jacksonville, FL 32217
1312-B 3rd St South, Jacksonville Beach, FL 32250
Google Rating: 3.8
Smoke City has several locations in Jacksonville, so chances are no matter where you live in the city, you're not far from one. Other than a convenient option, Smoke City also has high-quality kratom strains available at all their stores. The employees in Smoke City also know their stuff, treating customers well and providing them with all the information they need to make a good choice. This is a popular place to buy kratom because people feel so comfortable asking questions of the knowledgeable staff.
#3 Lizard Juice CBD & Vape
Address: 8060 Philips Hwy #102, Jacksonville, FL 32256
Google Rating: 4.2
Lizard Juice may have a funny name, but the products you find inside the store are nothing but the best. You can find quality kratom here at great prices as well as tobacco, pipes, CBD, and E-Juice. The employees are known as helpful and well-informed, never hesitating to answer questions and help you with all of your needs.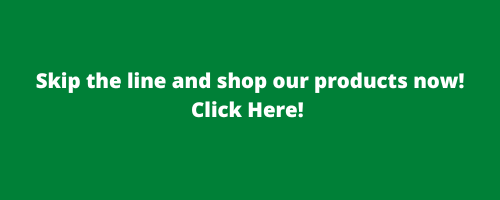 #4 Jax Smoke Shop
Address: 12405 N. Main St. #4, Jacksonville, FL 32218
Google Rating: 4.6
Jax Smoke Shop is an unassuming storefront with a lot to offer inside. For many locals, it's their go-to shop for kratom, with a vast selection to choose from at reasonable prices. If you're looking for a specific strain of kratom, chances are you can find it here and the employees will help you find what you need.
#5 Sin City Smoke Shop
Address: 819 Lomax St., Jacksonville, FL 32204
Google Rating: 4.1
Sin City Smoke Shop presents a wide variety of items, including quality kratom. They may not have the most extensive kratom selection, but you know that what you do get at this shop is high quality and that the service will be knowledgeable and well-informed.
Other Shops
Some other places you can find kratom in Jacksonville include:
Mega Smoke Shop – 7293-1 Merrill Rd., Jacksonville, FL 32277
MK Smoke Shop – 8840-2 Atlantic Blvd., Jacksonville, FL 32211
SmokeBucks Smoke and Vape Shop – 13474 Atlantic Blvd. #102, Jacksonville, FL 32225
Max Smoke Shop – 5711 Bowden Rd. #18, Jacksonville, FL 32216
Joe's Smoke Shop – 5111 Baymeadows Rd. #9, Jacksonville, FL 32217
Is Kratom Legal in Jacksonville?
The only place in Florida where you cannot find kratom is Sarasota County, which has a ban on kratom. Everywhere else in the state, including Jacksonville, kratom is legal and easy to find. You can use, possess, and buy kratom in the state, but make sure to familiarize yourself with the laws surrounding kratom in Florida to make sure you're handling it legally.
Buying Kratom Online
Even though there are various ways to purchase kratom in person, you can easily find online vendors who sell high-quality, lab-tested kratom at better prices. Why are the prices better online? Because online vendors don't have the costs associated with brick-and-mortar stores, they're able to pass those savings onto you.
The quality of kratom you find online is better as well. That's because many online vendors focus solely on selling kratom and often are associated with the American Kratom Association, meaning that they comply with regulations to ensure you're getting nothing but the best kratom available.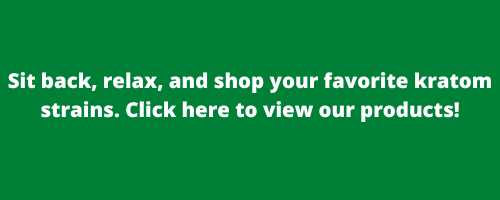 The American Kratom Association focuses on improving the kratom industry. When you see a vendor that is registered with them, then you know that the purity of the product has been lab-tested to be the highest quality. It's sort of like an insurance policy that you're getting the best kratom you can.
Oasis Kratom is registered with the American Kratom Association and we offer high-quality kratom products for you to enjoy. Remember that when you want to buy kratom in Jacksonville that you have options, including online sellers like Oasis Kratom.


---