Birthplace of rock 'n' roll legend Buddy Holly and home to Texas' largest and most award-winning premium winemaker, Lubbock is full of amazing history, culture, and restaurants you're sure to enjoy!
While you're out and about the city, you'll also find many quality smoke shops that carry kratom. We put together this list of the best places to buy kratom in Lubbock. This curated list will tell you where to find the vape shops, smoke shops, or herbal shops that have kratom in Lubbock.
At Oasis Kratom, we've decided to help you find your kratom place by creating this list of the best eight places to buy kratom in Lubbock!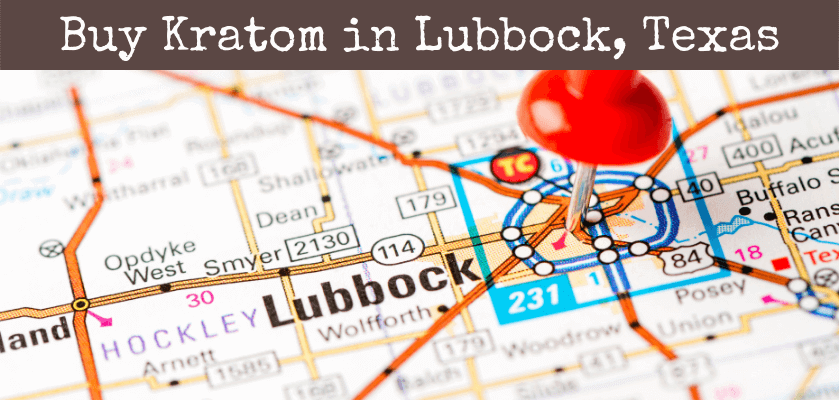 Buying Kratom in Lubbock
Kratom is legal to buy, sell and use for anyone. There are no age restrictions on kratom in all parts of Texas, so you can buy kratom from a local retailer or you have the option to buy online and have kratom shipped to your door. The choice is yours! If you are new to or just visiting the Lubbock area you may be trying to find the best places to buy kratom. You can stop the google search, all the top results are below!
#1 Texas T Smoke Raiders
Address: 5302 Slide Rd E, Lubbock, TX 79414
Google Rating: 5.0
Sure, Texas T Smoke Raiders has an interesting name, but it is one of the best places in Lubbock where you can buy kratom. All the kratom they sell in their shop is lab-tested for purity, quality, and safety, so you know you're getting a consistent product each time you buy. They have a great selection of kratom here too at prices that keep people coming back. The employees are friendly and happy to share their product knowledge with you, which can sometimes make all the difference in your kratom experience.
#2 Green Gorilla Smoke & Vape Shop
Address: 7006 University Ave #8, Lubbock, TX 79413
Google Rating: 4.6
At Green Gorilla Smoke & Vape Shop, you can find a wide selection of kratom to choose from, as well as other products. They offer quality kratom at a reasonable price here, with all the most popular strains represented. Plus, their staff is attentive and willing to help you find exactly what you need. It's a popular place for kratom in the city and one visit here will help you to understand why.
#3 Head Hunters Smoke Shop
Address: 2910 Slide Rd, Lubbock, TX 79407
Google Rating: 4.5
You can find some of the best prices for kratom in the city at Head Hunters Smoke Shop. They carry a very comprehensive selection of kratom including some of the most in-demand strains. Their kratom seems to be high in quality and the customer service is some of the best you can find locally. They immediately make you feel comfortable and welcome in the shop and are happy to assist you in finding what you need.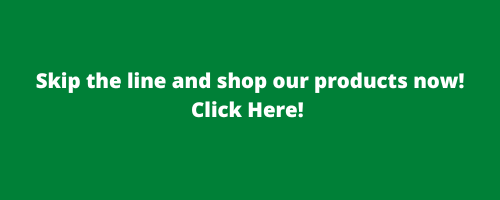 #4 Smokehead Shop
Address: 1906 Avenue Q suite a, Lubbock, TX 79411
Google Rating: 4.1
One of the best things about Smokehead Shop is that they always have kratom in stock and attempt to keep their prices as reasonable as they can – which makes them one of the most affordable kratom shops in the city. While they specialize in vape products, they do offer a decent selection of kratom in all the most popular strains. To top that off, their kratom is lab-tested, so you know you're getting safe, quality kratom. The employees are also friendly and informative, which makes the whole experience enjoyable.
#5 Nothin' Butt Smokes
Address: 2502 79th St, Lubbock, TX 79423
Google Rating: 4.5
Nothin' Butt Smokes is a unique store. Not only can you find smoke products and kratom here, but also fountain drinks, which makes this a popular destination for many people in the city looking for kratom and other products. They import their kratom directly from Southeast Asia and carry a good variety of kratom strains to choose from. The employees here are accommodating and never hesitate to answer any questions you may have.
#6 Drive-Thru Smokes & More
Address: 2902 Idalou Rd, Lubbock, TX 79403
Google Rating: 4.3
Drive-Thru Smokes & More is all about convenience. They are open 24 hours, so you can buy your favorite kratom from this small shop at any time of the day or night, which gives it a leg up on its competition. They have a good selection of kratom for their customers at a reasonable price, too, with employees that value your time and are happy to help.
#7 Juicy Juice Vapes
Address: 1923 19th St, Lubbock, TX 79401
Google Rating: 4.7
This store may focus on vapes, but they have a great selection of other items too, including kratom. The kratom they have for sale in this shop is all lab-tested and shipped directly to them from Southeast Asia, which isn't something you can find at every shop. Plus, they have amazing employees here that listen to your wants and needs to help you make the right choice. Their prices are great, too!
#8 CBD Plus
Address: 305 Frankford Ave #200, Lubbock, TX 79416, United States
Google Rating: 4.8
Needless to say, CBD Plus is a unique place! It ranks high in Google because people love the customer service in this shop, which they feel is personalized, informed, and done with great care. If you want to know more about the kratom you're buying, then this is the place to start in Lubbock.
Other Shops
You can also find kratom at these other shops in Lubbock:
Black Diamond Gifts – Tattoo Supply & Smoking accessories – 2352 34th St, Lubbock, TX 79411

CBD American Shaman of Lubbock – 3408 82nd St, Lubbock, TX 79423

Bucky's CBD Vapes & More – 5707 4th St #1B, Lubbock, TX 79416
Is Kratom Legal in Lubbock?
Kratom is legal to buy, sell and use for anyone. There are no age restrictions on kratom in all parts of Texas. Learn more about the kratom laws in Texas here.
There are currently no pending laws here so you can safely find kratom in this state.
However, laws can always change so be sure you stay current on local laws and regulations regarding kratom.
Buying Kratom Online
Because you live in a state where kratom is legal you have two options– you can either buy it online or locally! Buying kratom online is a popular option because you can save some money with discounts and coupon codes, they usually have a larger selection to choose from, and the kratom is typically better quality. If you love lots of options, shopping for kratom online is perfect for you! Vendors who sell online tend to have a large variety of strains to try vs. a local retailer who may have only a few.
Not all kratom retailers are created equal. Make sure you are choosing a vendor who abides by the American Kratom Association (AKA) standards and only sells lab tested, 100% Mitragyna Speciosa products. The AKA has put good manufacturing processes (GMP) in place to keep kratom users safe and set quality standards for the kratom you buy.
We recommend talking to your healthcare provider before you try kratom and reading some customer reviews. It's helpful if you're wondering how will kratom affect you and which strains to try. Only buy kratom online from AKA certified vendors, like Oasis Kratom. We follow every guideline and GMP to bring you lab tested and certified products that are only the best 100% Mitragyna Speciosa. 
Have a great time in the Lone Star State and when you're exploring places to buy kratom, be sure to try a reputable shop from the curated list above. Safe travels and happy shopping. Go Cowboys!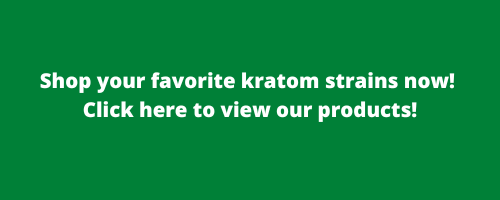 When you buy kratom at some stores you may not know what you're getting. Is the kratom pure? How long has it been on the shelf? Is it lab tested? How was it packaged? When you buy online through American Kratom Association accredited vendors like Oasis Kratom, you know that the product has been tested for purity and quality. It's also been packaged under GMP standards to ensure its freshness and safety.
There are many options when you want to buy kratom in Lubbock. However, you may want to check out online vendors that offer high-quality kratom. There are many benefits to ordering online. Shop our website and let us know if you have any questions. 


---