Known as the cultural capital of the Southwest, Albuquerque is the birthplace of the breakfast burrito and boasts a reported average of 310 days of blue skies and sunshine a year. Albuquerque is a beautiful place to visit!
While you're out and about the city, you'll also find many quality smoke shops that carry kratom. We put together this list of the best places to buy kratom in Albuquerque. This curated list will tell you where to find the vape shops, smoke shops, or herbal shops that have kratom in Albuquerque.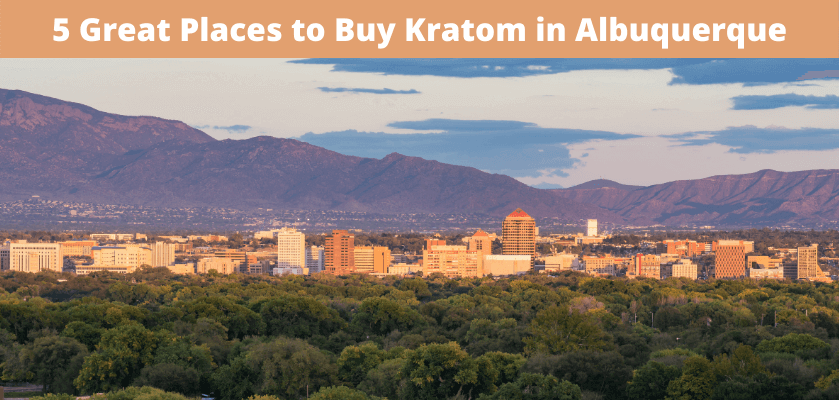 The Best Kratom Shops in Albuquerque
Kratom is legal to buy, sell and use for anyone. There are no age restrictions on kratom in all parts of New Mexico, so you can buy kratom from a local retailer or you have the option to buy online and have kratom shipped to your door. The choice is yours! If you are new to or just visiting the Albuquerque area you may be trying to find the best places to buy kratom. You can stop the google search, all the top results are below!
You can find kratom in Albuquerque in a variety of places. Tobacco shops, vape shops, and smoke shops are the most common places.
#1 Dank Smoke Shop
Address: 4012 Central Ave SE, Albuquerque, NM 87108
Google Rating: 4.8
At Dank Smoke Shop, you'll find a large variety of kratom strains to choose from, including some of the most popular. They offer pricing that is fair along with welcoming and friendly staff who are always eager to answer your questions. Their kratom is quality and pure, so you really can't go wrong there. That's why this place is known as an Albuquerque institution for kratom and other needs.
#2 M&M Smoke Shop
Address: 1800 Central Ave SE, Albuquerque, NM 87106
Google Rating: 4.2
If you're looking for a great selection of kratom, then M&M Smoke Shop may have exactly what you're looking for. Their collection of kratom for sale is extensive and people love to shop here because they never feel as if the sales staff is pushy or trying to oversell you. It's a laid-back place to find the kratom you're looking for.
#3 Exodus CBD-Vape-Kratom
Address: 8215 Menaul Blvd NE suite b, Albuquerque, NM 87110
Google Rating: 4.1
Exodus CBD-Vape-Kratom has a fairly comprehensive selection of kratom. However, what separates them from the competition in town is the next-level knowledge of their staff. They are helpful and have a real understanding of the products they offer, so no question you have will go unanswered.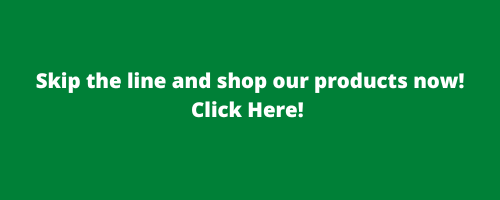 #4 Elevated State
Address: 2400 Juan Tabo Blvd NE Ste E, Albuquerque, NM 87112
Google Rating: 4.9
Elevated State offers a lot of different items, including a solid selection of kratom. People love coming here to shop for their kratom not only because of the selection but also the economical prices and a staff that is always willing to fill you in on what you need to know.
#5 Full Spectrum Smoke Shop
Address: 3055 Coors Blvd SW, Albuquerque, NM 87121
Google Rating: 3.6
Full Spectrum Smoke Shop may not have the largest collection of kratom in the city, but what they do have is high quality and pure. People enjoy shopping in this small retailer for the experience, too, with staff that knows their stuff and hours that are convenient for those who keep a much later schedule.
Other Shops
You can also find kratom in Albuquerque at the following shops:
Smoke Haven – 1720 Juan Tabo Blvd NE Suite E, Albuquerque, NM 87112
Oasis Smoke Shop – 8215 Menaul Blvd NE suite b, Albuquerque, NM 87110
The Zone Smoke Shop – 5602 Menaul Blvd NE, Albuquerque, NM 87110
Just Urban Smoke Shop – 1319 San Mateo Blvd NE, Albuquerque, NM 87110
Honey Supply Smoke Shop – 3140 Coors Blvd NW, Albuquerque, NM 87120
Blaze Smoke Shop and Accessories – 3122 Central Ave SE, Albuquerque, NM 87106
Pyro's Smoke Shop – 4001 San Mateo Blvd NE, Albuquerque, NM 87110
Duke City Herbs – 4012 Central Ave SE, Albuquerque, NM 87108
Is Kratom Legal in Albuquerque?
New Mexico, and Albuquerque, is great place to live for those who love kratom. That's because New Mexico doesn't put any restrictions on the possession or use of kratom for anyone, unlike some other states and cities. While it's a good idea to stay on top of any changes to the law where you live, as it stands now kratom is 100 percent legal in Albuquerque.
Kratom is legal to buy, sell and use for all ages in all parts of New Mexico. Learn more about the kratom laws in New Mexico here. There are currently no pending laws here so you can safely find kratom in this state. However, laws can always change so be sure you stay current on local laws and regulations regarding kratom.
Buying Kratom Online
Because you live in a state where kratom is legal you have two options– you can either buy it online or locally! Buying kratom online is a popular option because you can save some money with discounts and coupon codes, they usually have a larger selection to choose from, and the kratom is typically better quality. If you love lots of options, shopping for kratom online is perfect for you! Vendors who sell online tend to have a large variety of strains to try vs. a local retailer who may have only a few.
Not all kratom retailers are created equal. Make sure you are choosing a vendor who abides by the American Kratom Association (AKA) standards and only sells lab tested, 100% Mitragyna Speciosa products. The AKA has put good manufacturing processes (GMP) in place to keep kratom users safe and set quality standards for the kratom you buy.
We recommend talking to your healthcare provider before you try kratom and reading some customer reviews. It's helpful if you're wondering how will kratom affect you and which strains to try. Only buy kratom online from AKA certified vendors, like Oasis Kratom. We follow every guideline and GMP to bring you lab tested and certified products that are only the best 100% Mitragyna Speciosa. 
Have a great time in The Duke City and when you're exploring places to buy kratom, be sure to try a reputable shop from the curated list above. Safe travels and happy shopping!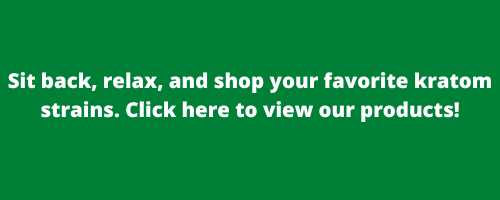 On top of quality, kratom purchased online is often more affordable than what can be found in stores. This is because it's simply less expensive to provide kratom online. Online vendors don't have to pay rent in a store or any utility bills associated with it. They also don't have to pay employees to staff the store – and those savings get passed right on to you.
No matter where you buy your kratom in Albuquerque, remember that Oasis Kratom is always here to help supply you with the best shopping experience and quality products available.


---