Home to the famous Kentucky Derby, responsible for Producing Ninety-five percent of the world's bourbon and the largest annual fireworks show in the country, Louisville is full of amazing history, culture, and restaurants you're sure to enjoy!
While you're out and about the city, you'll also find many quality smoke shops that carry kratom. We put together this list of the best places to buy kratom in Louisville. This curated list will tell you where to find the vape shops, smoke shops, or herbal shops that have kratom in Louisville.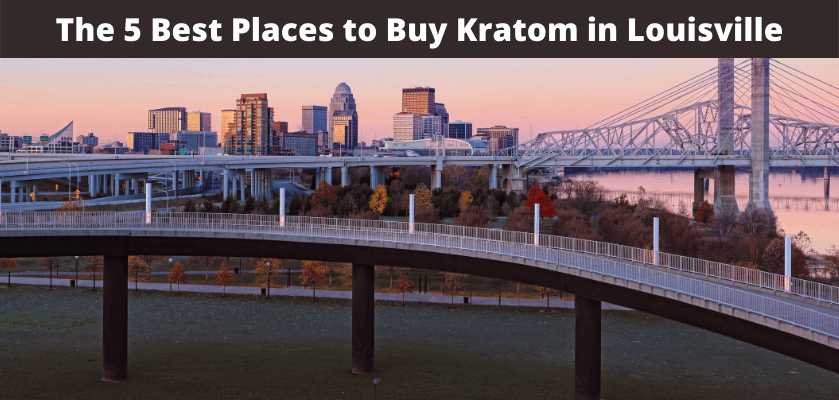 Best Kratom in Louisville
Kratom is legal to buy, sell and use for anyone. There are no age restrictions on kratom in all parts of Kentucky, so you can buy kratom from a local retailer or you have the option to buy online and have kratom shipped to your door. The choice is yours! If you are new to or just visiting the Louisville area you may be trying to find the best places to buy kratom. You can stop the google search, all the top results are below!
Samples at a discounted price – Fast Shipping!

What Is A 500g Capsule Variety Pack? Choose 2 different strains and receive 250...

$70.00

Select options

What Is A 60G Capsule Sample Pack? Our Sample Pack consists of 3 strains...

$15.00

Select options
#1 Trippy's Smoke Shop
Address: 11801 Shelbyville Rd., Louisville, KY 40243
Google Rating: 4.2
You can find a wide range of kratom strains at this shop, which makes it a local favorite. Their quality kratom is offered at reasonable prices, too. If you're in the market for glass or vape products, then this store is a great place to go as well, with exceptional customer service that makes this the number one go-to store for kratom in the area.
#2 Natural Mystic
Address: 1581 Bardstown Rd., Louisville, KY 40205
Google Rating: 4.6
Natural Mystic has one of the best kratom selections in the area. They have a great selection of quality kratom that is high quality and lab tested for purity. The staff are also very knowledgeable about their products and make you feel comfortable asking any questions you may have – and they have the answers, too!
#3 Smoker's Dream
Address: 1577 Bardstown Rd., Louisville, KY 40205
Google Rating: 4.3
Smoker's Dream is one of those shops that has the elements needed to become one of your favorites, including your go-to place for quality kratom. They have a large variety of kratom strains to choose from so you can try several to decide which is your favorite. Their prices are reasonable, too, and you rest easy knowing that the kratom you buy is lab-tested pure and of the highest quality. To top it off, the staff are very friendly and accommodating, always eager to answer your questions or just make pleasant conversation.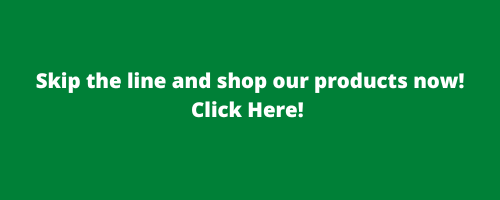 #4 VIP Smoke Shop and Gifts
Address: 519 S. 3rd St., Louisville, KY 40202
Google Rating: 4.3
If you're looking for a go-to local store, then VIP Smoke Shop may just be what you need. While cigars are their main focus, they also happen to have a great selection of kratom and they sell some of the most popular strains. If they don't have what you're looking for, then the owner will be happy to order it and the rest of the staff also go above and beyond to make sure you have all the information you need to make an informed decision.
#5 Kremer's Smoke Shoppe
Address: 1839 Brownsboro Rd, Louisville, KY 40206
Google Rating: 4.3
Kremer's Smoke Shoppe has a reputation in Louisville for not only offering quality kratom but also offering it at some of the fairest prices in the city. Their product knowledge is outstanding so you know with their help you'll find the right kratom for you, especially since they have such a wide selection to choose from.
Other Shops
You can also find kratom across the Louisville area at these other great shops:
Up-N-Smoke –

0021 Dixie Hwy, Louisville, KY 40272

Discount Smokes – 6434 N Preston Hwy UNIT 3, Louisville, KY 40229

Jessie Lee's Smoke Shop – 801 W Broadway Suite 6, Louisville, KY 40202

Nick's Smoke Shop – 4017 Preston Hwy, Louisville, KY 40213
Is Kratom Legal in Louisville?
Kratom is legal to buy, sell and use for anyone. There are no age restrictions on kratom in all parts of Kentucky. Learn more about the kratom laws in Kentucky here. There are currently no pending laws here so you can safely find kratom in this state. However, laws can always change so be sure you stay current on local laws and regulations regarding kratom.
Perfectly Measured and Tasty! Check out our newest products
Buying Kratom Online
You can purchase kratom through the local stores listed above, but you may also want to explore purchasing kratom online because of the advantages it offers.
One of the biggest advantages is that buying kratom online is usually less expensive. Why? Because online kratom vendors don't have the costs associated with brick-and-mortar stores such as renting a space or paying store employees, they can pass on those savings to you.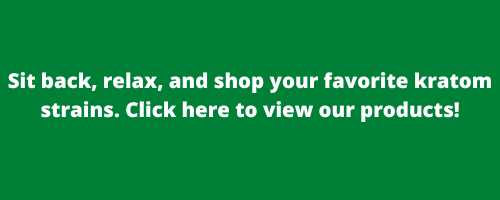 Because you live in a state where kratom is legal you have two options– you can either buy it online or locally! Buying kratom online is a popular option because you can save some money with discounts and coupon codes, they usually have a larger selection to choose from, and the kratom is typically better quality. If you love lots of options, shopping for kratom online is perfect for you! Vendors who sell online tend to have a large variety of strains to try vs. a local retailer who may have only a few.
Not all kratom retailers are created equal. Make sure you are choosing a vendor who abides by the American Kratom Association (AKA) standards and only sells lab tested, 100% Mitragyna Speciosa products. The AKA has put good manufacturing processes (GMP) in place to keep kratom users safe and set quality standards for the kratom you buy.
We recommend talking to your healthcare provider before you try kratom and reading some customer reviews. It's helpful if you're wondering how will kratom affect you and which strains to try. Only buy kratom online from AKA certified vendors, like Oasis Kratom. We follow every guideline and GMP to bring you lab tested and certified products that are only the best 100% Mitragyna Speciosa. 
Have a great time in the Bluegrass State and when you're exploring places to buy kratom, be sure to try a reputable shop from the curated list above. Safe travels and happy shopping! 


---