Socal Herbal Remedies seems to have rebranded as First Coast Tea Company. When you search this brand on Google, all you get are kratom vendor reviews from when they were active. There is no actual website. If you dig deep far enough, you will find comments from members of the online kratom community that they rebranded.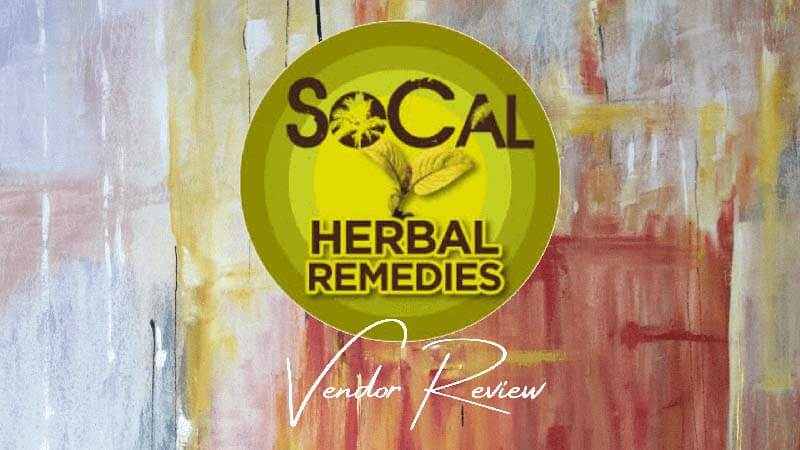 Whenever a company rebrands, regardless of industry, it always raises a red flag. Why would a company abandon all of the work they put in building their brand and establishing a base of customers?
In the context of the kratom industry, it is pretty common after the contamination of 2016. Some kratom vendors had their supply come back tainted with salmonella – enough for the FDA and DEA to take notice.
Vendors who were associated with the outbreak directly either rebranded or went out of business. Other vendors get their site shut down by violating FDA guidelines, such as making medical claims or promoting the human consumption of kratom. It is unclear why Socal Herbal Remedies decided to rebrand.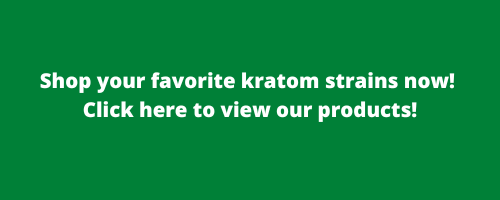 Interestingly, there is no direct mention of kratom on this company's website. You have to search "speciosa" in the search bar on the homepage for the kratom product pages to pop up. It is strange that a company would do this, and it is easy to see how it could sketch out potential customers.
Other than that strange circumstance, the company's website gives off a professional vibe. It is easy to navigate. This company is based in Florida and is an online-only vendor. They sell a bunch of different kinds of teas and ethnobotanicals. Their core belief is that " people, plants, and the planet matter more than profit."
Accreditation by the American Kratom Association
Surprisingly, Socal Herbal Remedies is accredited by the American Kratom Association. This accreditation makes it even stranger that they hide their kratom menu. Getting approved by the AKA is not an easy feat. There are only 25 vendors who are currently members of their good manufacturing process standards program. 
The audit documentation packet is eight pages long. The primary requirement is testing every lot and batch through an independent third party. It also requires the results of these tests to be easily available for the customer before purchase, as well as placed on every product label.
Every process involved at all of the steps of the supply chain must have documented standard operating procedures.
This process can often cost thousands of dollars in upgrade investments, so it is almost unheard of for a brand to go through this process and not even have their kratom product pages easily viewable.
Product Range
This company has an extensive non-kratom product range. It is clear they value selling these items more than they do kratom given that the kratom product pages are hidden. They sell 10 different types of teas, including black, green, oolong, and several others. There are 10 single-origin coffee blends for sale as well.
This brand sells several botanicals that are considered kratom alternatives by some. These include herbs like cat's claw, akuamma, and a handful of others.
When it comes to their kratom products, they seem to have an alright selection. The weird thing is some are branded as Socal Herbal Remedies and some are branded as First Coast Tea Company. They do not mention anywhere on their site that they used to be Socal Herbal Remedies. Their shop makes it seem like they simply carry this brand as well as their in-house brand.
The reality is they probably have leftover products to sell.
They have kratom in both powder and capsule form. Below are the strains they sell in powder form:
Red strains

: SoCal Borneo, MD, Hulu Kapuas, Bali, Ketapang, Malay, Sulawesi, Red Horn, Borneo, 

Green strains: SoCal Borneo, Bali, MD, Hulu Kapuas, Vietnam, Sumatra, Indo, Papua, Sulawesi, Elephant, Super MD

White strains

: Elephant, Riau, Vietnam, Papua, Indo, Cambodian, MD, Hulu Kapuas, Borneo
The following are the strains they have in capsule form:
Red strains: Borneo

Green strains: MD

White strains: Borneo
Pricing
Powders are sold in 28 g and 250 g increments. Prices range from $5 to $26 for the products branded as First Coast Tea Company. The 250-gram jars branded as Socal Herbal Remedies sell for $32.50.
Capsules come in 100 ct bottles. They were originally $30 but are on sale for $25.
Looking to buy 100% pure gold bali kratom online at affordable prices? oasis kratom offers aka and gmp verified products starting at $15. shop now!

$

15.00 –

$

325.00 Select options

Green Malay Kratom comes from the forests that are found within Malaysia's mountainous countryside. Lab Tested - Money Back Guarantee!

$

15.00 –

$

325.00 Select options

Finding high-quality Gold Maeng Da Kratom Is Not Easy. Check out Oasis Kratom's pure and organic products that are third-party lap tested.

$

15.00 –

$

325.00 Select options
User Opinions and Customer Service
A Google search of Socal Herbal Remedies reviews does not yield any reviews on third-party review sites. The only results that come up are from a 2019 wrongful death lawsuit that a couple filed after their son passed away. It now makes sense why the people behind this company ditched this brand and rebranded it as First Coast Tea Company.
While kratom has never been proved to be the direct cause of death, in any case, the bad press was damaging enough for a rebrand.
There is not much conversation on Reddit about either the old or the new brand. This is probably because most members of the community don't even know that First Coast Tea Company sells kratom.
Socal Herbal Remedies Coupon Codes
There are no coupon codes for Socal Herbal Remedies or their new company that are currently active on third-party coupon sites.
Refund Policy
Returns are allowed for a full refund, so long as the product is returned within 30 days of purchase and is unopened. To initiate a return, you email the company to get a return authorization. Then you ship it back to them and receive your refund roughly five business days after they receive your shipment.
Shipping
All shipping is done through the USPS priority shipping and costs $8.15 flat for all orders. They do not ship to where any of their products are banned.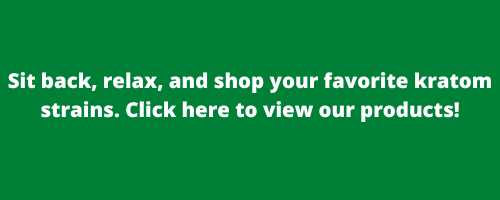 Conclusion
SoCal Herbal Remedies, now First Coast Tea Company, is an intriguing kratom vendor. Not only do they sell many other things besides kratom, but there is no mention of kratom on their website. You have to search "speciosa" to unlock their secret kratom menu.
This is such a strange setup for a vendor that has gone through the process of getting approved by the American Kratom Association. It seems like SoCal Herbal Remedies ended up being unfortunate enough to be mentioned in a lawsuit, and that has caused their rebrand and cloak-and-dagger method of selling kratom. If you just simply want to browse and buy kratom the normal way, check out our shop.


---