Royal Kratom is based out of California, which is a state many kratom vendors call home. Their hours of operation are 9 to 5 Monday through Friday, but that does not mean customers can come to a physical location to buy kratom. All orders are done online.
This company is pretty vague when it comes to any information about the history of the company or the people who founded it. They do not have an about us page. There is also no information about where they procure their supply of kratom. A tool used to check the age of websites shows that their website launched back in August of 2014. This company is a couple of years older than most kratom vendors in the industry.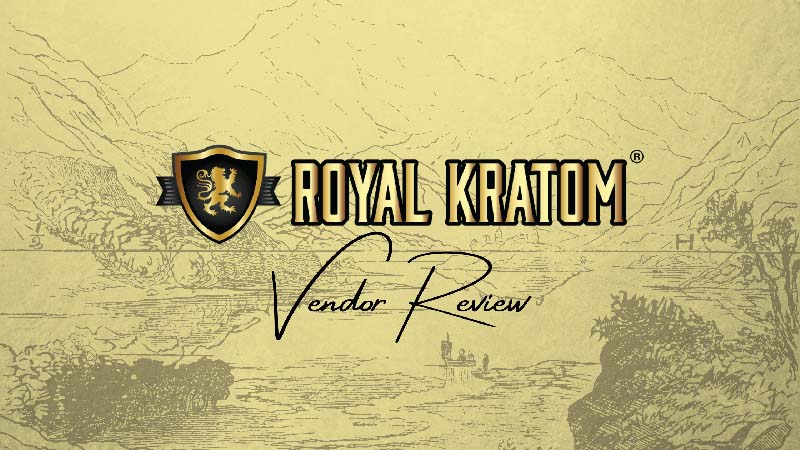 Royal Kratom's website makes a pretty good first impression. They currently have a banner up for a bare-knuckle fighting association championship, as they were an official sponsor of this event. The fact that this brand has the resources to sponsor any sort of event shows that they must be doing pretty well for themselves. It also establishes an instant form of credibility in the eyes of first-time visitors.
Their branding is sleek and modern. The shop has a nice categorization that makes for a smooth shopping experience.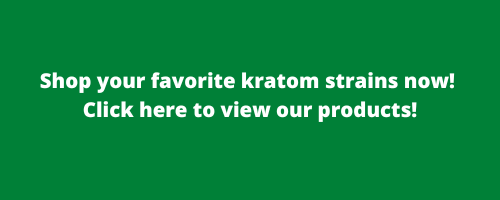 Accreditation by the American Kratom Association
Royal Kratom is not accredited by the American Kratom Association. For those who don't know, the AKA is a big deal within the kratom industry. If it weren't for their efforts over the last five-plus years, the DEA may have succeeded in their effort to get kratom classified as a schedule 1 substance.
This would put many hard-working Americans out of business because it would shut down the dozens and dozens of kratom operations. It would also make anyone in possession of kratom a criminal. These potential outcomes are why we feel so strongly about being involved with the American Kratom Association as a vendor.
They ultimately want to ensure a safe and healthy supply for customers through federal regulation as a dietary supplement. Currently, the FDA does not approve of the sale of kratom for human consumption. The fight has seen some small wins, but kratom ultimately remains unregulated at the federal level.
Vendors can support the AKA by voluntarily participating in their regulatory program, which is called the good manufacturing process standards program. It takes a lot of work to pass the independent audit, but an endorsement from the AKA carries a lot of weight for experienced kratom customers.
Product Range
Royal Kratom sells kratom powders, capsules, and extracts. The extract comes in both tincture and capsule form. This company's product range is somewhat misleading. When you look at the number of product pages they have, it looks like they have a ton of variety.
Upon further examination, you will notice that each increment a particular strain is sold in is listed as a separate product. So for their Vietnam strain, for example, there are five product pages. Most kratom vendors will have one product page for a strain and have an option at the checkout where you can select the quantity.
This company does not have much of a selection at all. They seem to offer no standard strains – everything is a blend.
They have blends based on vein color, which are their red, green, and white blends. There is no indication of which strains are used to create these blends.
This brand also has blends based on strain. They have Maeng Da, Bali, Thai, and Vietnam. It seems these are a blend of the different vein colors for these strains.
Finally, there is a rainbow powder blend. No information is given on the strains used to produce this blend, other than that it is "their take on the trainwreck blend."
The problem with blends is they add another layer of the human element to the manufacturing process. It becomes almost impossible to create uniform blends that are consistent on a batch-to-batch basis.
All of the blends mentioned above are also sold in capsule form. Additional capsule products include "gold" and "silver" kratom. There is no indication of which strains make up this blend.
While none of these blends mention the component strains, users can view the lab results of all the current batches. This is a nice touch that many kratom vendors don't engage in.
Red Plantation Maeng Da is some of the best Kratom available. It comes from the plantations in a specific part of Indonesia. Money Back Guarantee!

$15.00 – $325.00

Select options

Buy Green Borneo Kratom online! It is very popular strain - great for beginners and perfect for daytime use. Lab Tested! Money Back Guarantee!

$15.00 – $325.00

Select options
Pricing
Kratom powders are sold in 75 g, 150 g, 250 g, 300 g, 500 g, and 1000 g increments. The cheapest strains start at $20.95 for 75 grams and go to $191.95 for a kilogram. The more expensive strains start at $23.95 for 75 grams and go to $209.95 for a kilogram.
These powder prices are pretty expensive. For comparison, our powder kilograms go for $79.
Capsules are sold in 75 ct, 150 ct, 300 ct, 500 ct, 1000 ct, and 2000 ct increments. The cheapest strains start at $17.95 and go to $290.95. The most expensive strains start at $23.95 and go to $320.95.
There are 3-pack capsules of "platinum" and "diamond" extracts. Platinum costs $44.95 and Diamond costs $83.95. The tincture costs $29.95 for 15 ml and comes in Bali and Maeng Da varieties.
User Opinions and Customer Service
There does not seem to be many reviews of this company. They only have a couple of reviews per product on their website, and there is no proof that those are real. They also only have one review on Facebook.
There does not seem to be much conversation about this brand in the Reddit kratom community. This is better than having a bunch of bad comments, but it is still strange that they are not talked about at all on Reddit.
Royal Kratom Coupon Codes
There are no third party coupon codes for Royal Kratom that are currently active. They do have an in-house code at the time of this writing, though. It gives you 35 percent off of your purchase. Our kratom is still much cheaper even with this significant discount.
Refund Policy
This company has a blanket 30-day satisfaction guarantee. If you are unsatisfied for whatever reason, send the unused portion of your purchase back to them. They will issue a full refund.
Shipping
Shipping is free for orders over $75. There is an $8.99 flat fee for any orders under $75.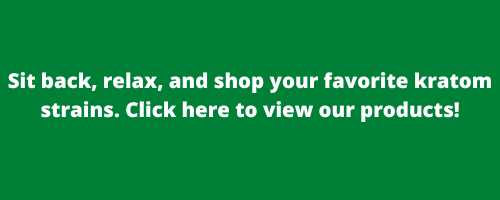 Conclusion
Royal Kratom is not run by someone who wants to tell their customers their life stories. There is hardly any information about the brand to give it any sort of "personality" in the eyes of the customer.
While it is great that this company lab-tests all of their batches, it is unusual that they sell only blends and no pure strains. All in all, Royal Kratom seems like a decent brand but it is incredibly expensive. Check out our shop for better-priced kratom at a higher quality.


---