Red Devil Kratom has been in the kratom game since 2015, and it is based out of Brooklyn. At first glance, this company's website seems professional and easy to navigate. Their site is simple and centers the products nicely.
The about us page doesn't give much information about the founders of the company's history. Instead, it focuses mostly on the kratom plant itself. While they do touch on some good information, they are playing a dangerous game with how they word some things. Talking about the effects of kratom is frowned upon by the FDA, and it can even be severe enough to get a company website shut down.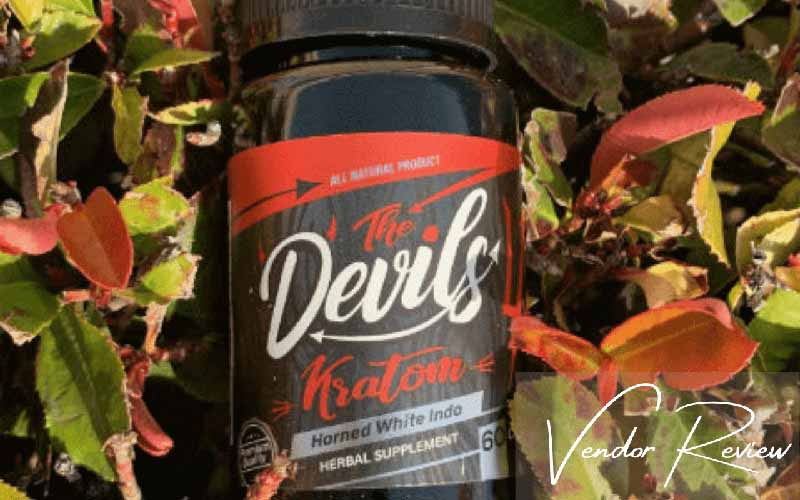 Like most kratom vendors, Red Devil is online only. They claim to have unique methods for selecting products that make them have the highest quality. This company also makes unique blends and adds strength to strains through the use of alkaloid extracts. There is no substantial evidence to validate these claims as anything more than marketing hype.
American Kratom Association Accreditation
Red Devil Kratom is not accredited by the American Kratom Association. Furthermore, they are not on the list of vendors who are pending approval. This is disappointing from a brand that builds its marketing around its enhanced strains and their alkaloid content. If they went through with becoming approved by the AKA, it would offer proof of these claims.
The fact that they don't even do any testing on their own suggests they have no interest in proving that claim. They call themselves the "most trusted kratom vendor" yet they haven't even tried to join the most trusted advocacy organization in the industry. For those that don't know, the AKA created the good manufacturing process standards program to help protect the consumer from dubious vendors. Organizations that have gotten approved by the AKA, such as Oasis Kratom, have shown a deep commitment to providing an elite customer experience.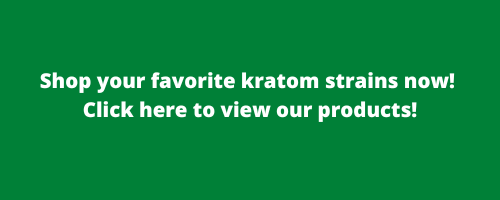 Product Range
This company sells a couple of other botanicals, such as CBD, cat's claw, and shilajit. They have three different distinctions for their kratom – crushed leaf, premium, and king strain. Crushed leaves look more like tea leaves than the typical powder. It seems as if the premium and king strains are both enhanced in some way.
Here are the "premium" strains they have for kratom powders:
White strains: Maeng Da, Jong Kong, Indo, Horn, Ultra Enhanced White

Green strains: Borneo, Horn, Maeng Da, Malay, Super Green, Thai Maeng Da

Red strains: Bali, Bentaungie, Borneo, Maeng Da, Malay, Riau, Thai

Yellow strains: Kapuas, Maeng Da
They also have two powder blends called Green Goblin and Red Devil. They claim you will not find these blends anywhere else.
The strains available in crushed leaves include green, red, and white Maeng Da.
This brand has a bunch of "king" strains, which they claim means that the strain has double the alkaloid content. Below are the king strains available:
This company also has a couple of enhanced powders. They have Ultra Enhanced Indo in red, green, and white varieties, as well as an F5 Super Enhanced blend.
On the extract front, they sell powdered 70x extract and 70x resin extract.
Green Malay Kratom comes from the forests that are found within Malaysia's mountainous countryside. Lab Tested - Money Back Guarantee!

$

15.00 –

$

325.00 Select options

Want to try the Best Red Bali Kratom Powder In the Market? Oasis Kratom got you covered. Try Authentic, potent and 100% Pure Kratom Products in 2023

$

15.00 –

$

325.00 Select options

White Maeng Da Kratom high concentration of alkaloids and is developed through grafting. Lab Tested - Money Back Guarantee!

$

15.00 –

$

325.00 Select options
Pricing
Red Devil Kratom has a relatively simple pricing structure. They only offer their powders in 1 oz and 8 oz increments. A couple of random strains can be bought in increments of 130 g, 250 g, and 8 oz. This can be quite confusing for a potential customer. They might wonder why all strains can't be bought in all of the increments.
Also, capping their maximum amount at 8 ounces is pretty low compared to other kratom vendors who can sell by kilogram. This suggests that the company doesn't have a large enough supply chain to handle a lot of orders.
The pricing structure of red, yellow, and white premium powders is $18 for 1 oz and $118 for 8 oz. It is $26 and $116 for green premium powders.
The crushed leaf strains come in a .45 oz bag and originally cost $33, but they are on sale for $28.
The king strains are all $26 for 1 oz and $116 for 8 oz. The powdered blends enhanced by extracts originally cost $89.99 for a 6-gram bag, but they are on sale for between $40 and $50.
The powdered pure extract is on sale for $8 a gram and originally cost $13 a gram. The resin is on sale for $6 a gram, but originally costs $10 per gram.
This company's prices are way above average. For comparison, a thousand grams from Oasis Kratom costs $79. A kilogram from this company would be close to $400. They would argue their pricing is because their strains all contain "double the alkaloids", but that is nothing more than marketing hype.
Quite frankly, it is dangerous to buy from a vendor that makes their blends and enhancements, yet does not rigorously test their batches.
User Opinions and Customer Service
This company does not have many reviews. They have 3 reviews on Google. Only one review was bad, but it was really bad. This brand doesn't have many reviews on its website, either.
On Reddit, people have asked about Red Devil Kratom because they know people who swear by it. This indicates that the brand has a large enough base of loyal customers to be profitable. Many people say it is way too overpriced, though.
Red Devil Kratom Coupon Codes
Many people within the kratom community have said this owner is pretty generous with sending out free samples and giving random discounts to people. There is a Facebook group that has an overall positive outlook towards this company, and they often get 50 percent off coupons. 
They also have 10 percent and 30 percent off coupons available on third-party coupon sites.
Refund Policy
Red Devil Kratom states in their FAQ section that they do not take returns for any reason at all. This can be very disappointing for customers who are paying a premium in the first place. Most companies will at least accept returns if the reason is a wrong order or manufacturer error.
Shipping
This company only ships to countries in North America. They explicitly state they don't ship to states or local municipalities where kratom is illegal.
Their costs are broken down into four categories.
First-class – $6

Priority – $8

Express – $24

International – $25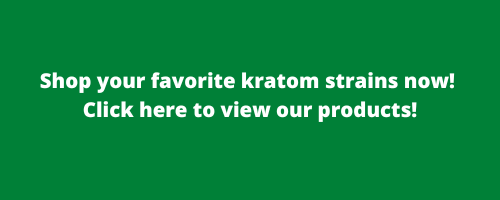 Conclusion
While there is a nice small business story behind Red Devil Kratom, this brand is not one we can safely recommend. They create their blends and enhanced strains, and then they claim these combinations unlock all sorts of effects.
This brand is not a member of the American Kratom Association, nor do they indicate that they test their batches at all. Considering they are one of the higher-priced kratom vendors in the industry, these factors are all red flags. Check out our shop for kratom that has been procured and packaged according to AKA good manufacturing process standards.


---