Moon Kratom is based in Austin, Texas. They have been in business since 2014 as an online-only kratom vendor. While this is not necessarily an indicator of the quality of their product, their website does not look professional and up to date. It has design elements reminiscent of the early 2000s.
Instead of solid color background, the entire site has a picture of the night sky. This draws attention away from the actual products. Their logo is a picture of the moon with their company name in an outdated font.
One of their advertising banners is a pixelated picture of the moon with a font that has a bright purple stroke weight. This is a tell-tale design element of the early 2000s.
Accreditation by the American Kratom Association
Moon Kratom is not accredited by the American Kratom Association, nor are they in the process of seeking accreditation.
For those who do not know, getting approved for the AKA's good manufacturing process standards program is the pinnacle of achievement for a kratom vendor. It means they demonstrated their commitment to both their customer base and the kratom industry as a whole by agreeing to voluntarily comply with strict regulatory initiatives.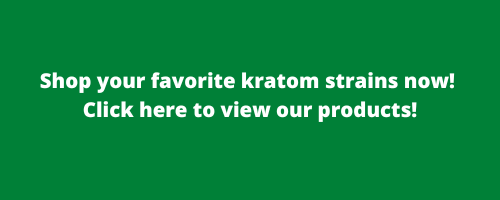 As a kratom vendor that is accredited by the AKA, we at Oasis Kratom can personally attest to the rigor of the audit a vendor must pass to get accepted into this program. Only a couple of dozen kratom companies in the world have passed it.
The audit must be done by a third party. The lab testing of each batch for contaminants, heavy metals, and alkaloid content must also be done by a third party. Other parts of the audit cover staff training, packaging and advertising, supply chain management, and legal compliance.
Product Range
Moon Kratom's shop also comes off as amateurish and disorganized. The products all have pictures, but the space background gives the image a weird floating appearance. It is not at all enticing to the customer.
In terms of categorization, well, there is none. The shop is just a single page. No categorization by capsule, powder, and extract. There is also no categorization by vein color. This is highly unusual for an online vendor.
They have 12 total product pages in their shop, which is a low amount compared to other vendors.
They only have one or two strains per vein variety. Here is what they have:
Red strains: Indo,

 Bali

Green strains: Indo, Maeng Da

White strains: 

Borneo

Yellow strains: 

Thai

, Indo

Gold strains: None
Those are the options they have in powders. For capsules, they only have red Bali and green Maeng Da.
There are two types of extracts that they sell – liquid and powder. The powder is their own proprietary 10x extract made from the Maeng Da strain. The liquid extracts are purchased wholesale from other kratom brands. The first comes from HUSH Kratom, and the second comes from O.P.M.S. Kratom.
The final item for sale in their shop is a snapback hat with their logo on it. Not many companies within the kratom community sell merch, so this is a differentiator for Moon Kratom.
Green Maeng Da Kratom: Buy this strain to elevate your lifestyle and experience the ultimate Kratom quality. Indulge in premium, lab-tested Maeng Da at unbeatable prices.

$

15.00 –

$

325.00 Select options

Want to try the Top-notch Red Bali Kratom Powder In the Market? Oasis Kratom got you covered. Try Authentic, potent and 100% Pure Kratom Products in 2023

$

15.00 –

$

325.00 Select options

White Borneo Kratom is a very popular strain because it is great for beginners and perfect for daytime use. Lab Tested - Money Back Guarantee!

$

15.00 –

$

325.00 Select options
Pricing
Moon Kratom has recently slashed the prices on everything they offer. While this is always a good thing for the consumer, one does have to wonder about the reasoning when a company does this. If they have a lot of customers at their original pricing, why would they suddenly drop the prices on everything?
One possible scenario is they were price-testing the market. They realized the market thought their original price was too expensive, so they lowered all of their prices to try and build a bigger base of customers.
This vendor is unique in the increments they offer. You can buy their powder in increments of 100g, 500g, 1kg, 3kg, and 5kg. Not many vendors sell in increments of more than a kilogram unless you purchase through their wholesale program. Also, very few vendors have 100 grams as their smallest increment. Most companies either sell as little as an ounce or up to 60 grams as their lowest increment.
All of this company's powders have the same price range. The original range was between $25 and $495. The new range is between $17 and $345. This discount figures out to be 32 percent for 100 grams and 30 percent for 5 kilograms.
The capsules are sold in 100g, 250g, 500g, and 1kg increments. The original price range was between $50 to $250. The sale price range is between $25 and $160. The discount is 50 percent for the lowest increment and 36 percent for the highest increment.
The only thing not discounted are the liquid extracts. The HUSH Kratom extract comes in 10 ml bottles. You can buy 1, 5, or 12 bottles at a time. The price ranges from $20 to $204.
The O.P.M.S. extract comes in an 8.8 ml bottle. You can buy 1, 5, 10, or 45 bottles at a time. The price goes from $20 to $720.
Moon Kratom sells its powder extract in 25g, 50g, and 100g increments. The original price range is $40 to $100. The sale range is $30 to $90.
User Opinions and Customer Service
Moon Kratom doesn't have a single customer review on its website. Given the amateur look of their shop, it could be that the review system is a recent addition.
There are not any reviews on any third-party sites like Google or TrustPilot. Only on Facebook. The reviews on Facebook are mostly positive. 
This brand has received some bad feedback on Reddit, though. Several customers have made posts complaining that their purchase didn't live up to expectations.
Several people also mentioned that this brand is willing to give out free samples, which is a rarity in the industry.
Moon Kratom Coupon Codes
There are currently no active coupon codes for this company. They do have an in-house sale going on, though. Every product on their website besides the liquid extracts is between 10 percent and 50 percent off.
These discounted prices make this brand attractive for the price-conscious consumer. They also currently have a coupon code for what seems to be a new product called K Tea. They made a separate website for this product, but advertise the $69 kilo on the Moon Kratom website.
Refund Policy
All sales are final once the product is opened. If there is a manufacturer error or you receive the wrong product, they will do an exchange. 
If you do want to return unopened products, it has to be within 30 days of the purchase date. You will also have to pay for return shipping, as well as a $4.50 restocking fee.
Shipping
All it says on their website is that "you pay what we pay". They use USPS priority shipment, so shipping costs will depend on weight and destination. This company does not ship naturally.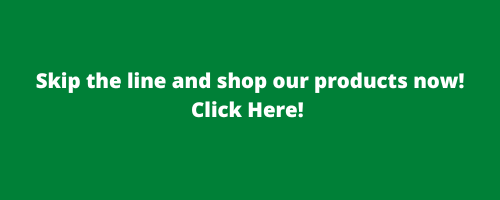 Conclusion
First impressions are so important in the business world, and Moon Kratom's website did not make a good one. 
The background draws way too much attention and makes it hard to get lost in browsing products, which is the ultimate user experience goal for e-commerce websites. We like to think our website provides a simple and pleasant user experience for our customers.
Price-wise, this company is pretty reasonably priced after its recent price slash. They are not accredited by the American Kratom Association and they never have been. This company claims to be one of the oldest kratom vendors in the industry, so, surprisingly, they never have tried to join the AKA.
Their product range leaves something to be desired. Check out our shop to browse our extensive product offerings.


---