MITRAGAIA has been in business since 2015. They have quickly amassed a pretty big customer base within the Kratom community. On Facebook, they have over 20,000 followers. While it is possible they could have bought some of those followers, they have a steady stream of positive reviews coming in on that platform.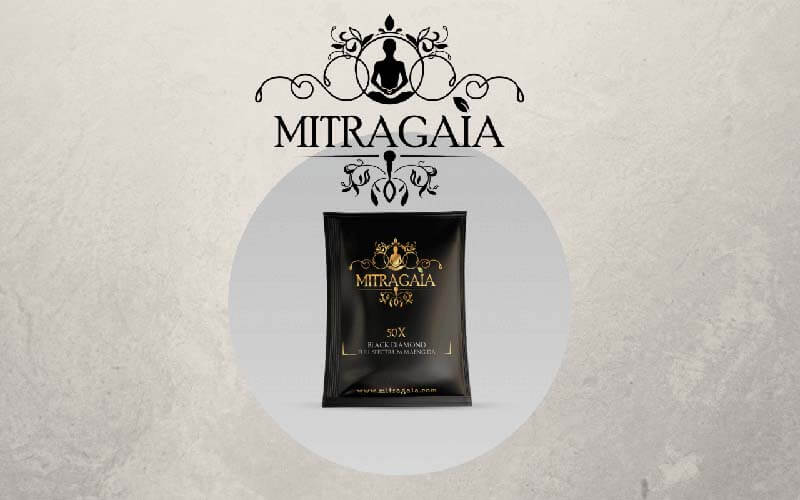 At first glance, their website seems to be professional. Their corporate address is in Northern Ireland, but their return address is in Henderson, Nevada. A company has to be pretty successful to have an international presence.
With that being said, there are some interesting claims made by this company. They market themselves as the number one kratom vendor in the industry, but there is no proof to back it up. This company also claims there are over five million reviews of their company online. While they do have lots of positive reviews on Facebook, it is nowhere near five million. It is, logistically speaking, highly unlikely they have this many reviews.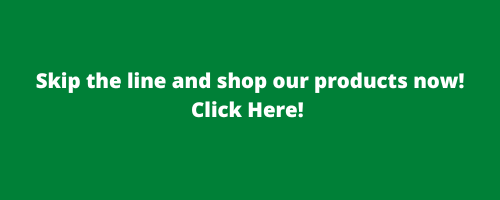 Accreditation by the American Kratom Association
Another strange claim MITRAGAIA makes on their website is that they are an approved member of the American Kratom Association's good manufacturing process standards program. 
Their company is not listed under accepted companies when you check the AKA website. They are not even on the list of pending participants in the process of completing their audit, which is conducted by an independent third-party company.
Now, to be fair, there could be some miscommunication between this company and the AKA. Maybe they are a member but never got their link listed. It is possible but unlikely. You would think a company that goes through the strict process of getting approved by the AKA would make sure they get their link placed in the approved vendor's section.
What is even stranger about this situation is that MITRAGAIA has a dedicated page where customers can see the most recent lab tests for all of their strains. Companies that are not approved by the AKA typically do not test their batches at all, let alone to the extent this company does.
Getting accredited by the American Kratom Association is one of the most important things a kratom vendor can do. At Oasis Kratom, we are extremely proud of our accreditation and only recommend vendors approved by the AKA.
Product Range
MITRAGAIA has one of the most extensive product lines in the kratom industry. They sell the common and popular strains most vendors have, as well as some rare ones. The fact that they offer so many different strains and varieties shows they have a pretty reliable supply chain.
The categorization of their shop is a bit unorthodox. Most companies will first categorize by powder, capsule, and extract. Then, within these, the shop is further categorized by the vein color. So if you wanted red Bali capsules, for example, you would click on capsules and then on red kratom.
The unorthodox part of their categorization is how they make Maeng Da its own category within both the capsule and powder menus. Within the Maeng Da categories are all the Maeng Da varieties they offer. These varieties include ganesh, gold, green, plantation green, plantation red, plantation white, red, white, and yellow.
Below is the selection MITRAGAIA has for both powders and capsules.
Red strains

: Asia, Bali, Batak, Borneo, Brunei, Dragon, Horn, Indo, JongKong, Kali, Kapuas Hulu, Ketapang, Malay, Sunda, Thai, Vietnam, Maeng Da

Green strains

: Super Malay, Vietnam, Thai, Sunda, Malay, Ketapang, Kapuas Hulu, Kali, JongKong, Indo, Horn, Dragon, Brunei, Borneo, Batak, Bali, Asia, Maeng Da

White strains

: Bataka, Borneo, Brunei, Dragon, Horn, Indo, JongKong, Vietnam, Thai, Sunda, Malay, Ketapang, Kapuas Hulu, Kali, Bali, Asia, Maeng Da

Yellow strains

: Malay, Vietnam, Thai, Maeng Da

Gold strains

: Maeng Da, Bali, Elephant

Blends: 8-in-1 custom blend, white dragon, green dragon, red dragon, ganesh maeng da
MITRAGAIA also offers extracts. They have a 20x, 50x, and 50x black diamond offering. The difference between 20x and 50x is obvious, but they give no real distinction between the 50x and 50x black diamond.
Kratom tablets are their most unique offering, as it is really hard to find companies that offer tablets. Their tablets are blends that come in green, red, and white varieties.
Finally, this company offers various sample bundles of both powder and capsules to appeal to both the bulk buyer and the new user.
Buy the finest and fast-acting White Maeng Da Kratom Powder - Your Ultimate Choice for enhanced focus and energy levels. Try Oasis Kratom to experience the difference!

$

15.00 –

$

325.00 Select options

Want to try the Top-notch Red Bali Kratom Powder In the Market? Oasis Kratom got you covered. Try Authentic, potent and 100% Pure Kratom Products in 2023

$

15.00 –

$

325.00 Select options

Buy Green Borneo Kratom online! It is very popular strain - great for beginners and perfect for daytime use. Lab Tested! Money Back Guarantee!

$

15.00 –

$

325.00 Select options
Pricing
MITRAGAIA can offer the same pricing across all of their strains and varieties of both capsules and powder. This suggests they have a reliable supplier who can produce large quantities.
Powders are available in increments of 1 ounce, 250 grams, and 1 kilogram. The price scale is $5, $30, and $120, respectively.
Capsules are available in increments of 1 ounce, 200 grams, and 1 kilogram. The price scale is $9.99, $30, and $120.
Extracts come in 1 gram, 1 ounce, 2 ounces, 4 ounces, 8 ounces, and 1 kilogram. Below are the price ranges for the extracts:
20x – $1.50 to $550

50x – $3.00 to $1,500.00

50x black diamond – $3.00 to $1,500.00
All of the tablet offerings come in 10, 20, and 30 counts. The price ranges from $25 to $75.
Finally, below are the prices of the various bundles:
Capsule welcome sampler – $30

1000g capsule sampler – $120

500g powder sampler – $60

750g powder sampler – $90

1000g powder sampler – $120

Powder welcome sampler – $30
User Opinions and Customer Service
MITRAGAIA has many reviews on its Facebook page that are positive. Several people rave about the quality of their product, as well as the quality of their customer service. They enjoy that this company has fast shipping and responsive customer service.
The conversations surrounding this brand within the Reddit kratom community tell a slightly different story. Several members say the strain they ordered didn't live up to the hype. One user mentioned that this company existed before 2015 under a different name, but rebranded after someone got sick from salmonella in one of their batches.
As mentioned before, this company claims to have over 5 million digital reviews. There is absolutely no proof of this anywhere.
MITRAGAIA Coupon Codes
Currently, there is a 10 percent off sitewide and 5 percent off your next order code available. What sets this company apart is its loyalty program. 
You get one point for every dollar you spend. It tells you on each product page how much the points attached to your purchase are actually worth in a dollar amount.
They have also been known to discount some products occasionally.
Refund Policy
You can get a refund from MITRAGAIA up to 30 days from the date of purchase. Their only requirement is for the product to be in its original packaging. Refunds can either be issued in cash or in loyalty points that can be used to purchase products.
Exchanges are also offered, so long as the reason is reasonable. For lost shipments, this company uses a service called Route. They give you their website so you can use it to fill out a claim. They do not refund shipping costs or insurance costs.
Shipping Policy
MITRAGAIA ships through the USPS. The cost of shipping depends on the weight of the order and where it is going. They offer same-day shipping for any orders placed Monday-Saturday before 2:30 PM EST. Any order placed after the time cutoff ships the following day.
This company only ships to the United States and Canada.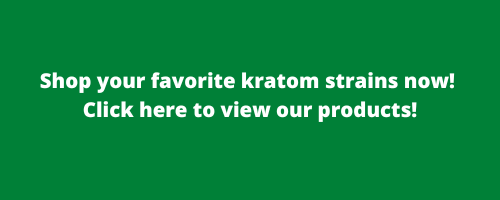 Conclusion
MITRAGAIA seems like it is, on the surface, a very popular company within the kratom industry. Upon digging deeper, though, it seems like they have rebranded in the past due to issues with the FDA. 
They also make an outrageous claim of having over 5 million reviews and lie about being approved by the American Kratom Association. While their product range is more extensive than most companies, we have all of the strains they offer. Check out our shop to see for yourself.


---