Maeng Da vs Malay is just two of the most popular strains of kratom. There are hundreds of different strains, and it may be hard for a newbie to know which strain to start with. However, any avid user of kratom would tell you, no two people are alike, and finding the right strain for you is one of the most important steps. So, what is right for you may not be for your friend. It all comes down to preference. 
Let's take a deeper look at both Maeng Da and Malay kratom.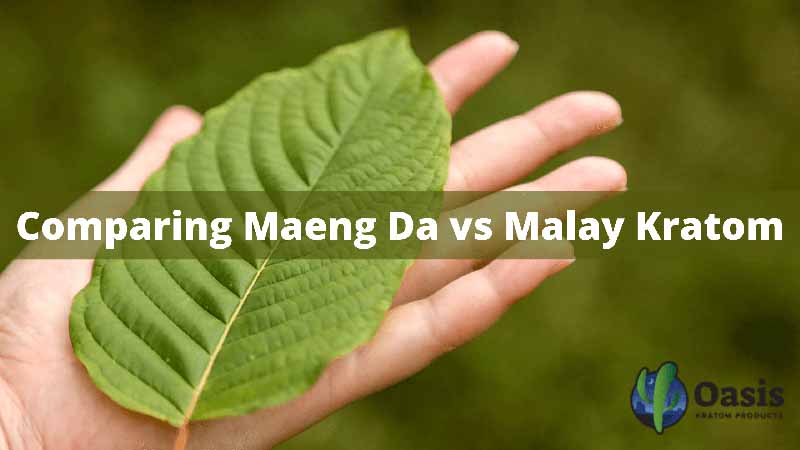 Choosing A Vein Color
Kratom is native to Southeast Asia. The Mitragyna Speciosa trees grow on the river banks and deep in the forest of Thailand, Malaysia, Indonesia, the Philippines, Myanmar (Burma), and New Guinea. This evergreen tree is part of the Rubiaceous (coffee) family. 
The leaves of the plant are where the alkaloids live. Kratom farmers will harvest leaves according to their vein colors. It will all depend on the type of kratom they are trying to cultivate. The main vein in the leaf will change colors at different stages of its life.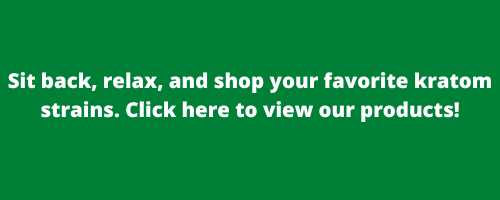 There are 3 natural vein colors, including red, white, and green. Yellow veined kratom can be created through a specialized drying process.  
Just like the strains of kratom, each vein color will offer something different. You may choose a strain such as Maeng Da, which will carry over all 4 vein colors but each offers very different support. Red Maeng Da is said to be the most potent of all kratom strains. 
How Does A Kratom Strain Get Its Name?
Kratom strains are typically characterized by the vein color and where it originates from. There are some exceptions to this naming strategy. So, Green Malay would be green-veined kratom that originates from Malaysia. 
Green Maeng Da, on the other hand, would be green-veined kratom but Maeng Da is not a place. This word translates to "pimp grade" in Thai. So, it gives you the impression that Maeng Da kratom is very potent. 
Green Malay Kratom comes from the forests that are found within Malaysia's mountainous countryside. Lab Tested - Money Back Guarantee!

$

15.00 –

$

325.00 Select options
What Is Malay Kratom?
All Malay strains, as we mentioned above, originate from Malaysia. However, Malaysia banned kratom in 1952 with the signing of the Poison Act. Since kratom is illegal in Malaysia, Malay strains are now sourced from areas such as Brunei, Indonesia, and parts of Papua New Guinea.
The temperatures are ideal for kratom trees to thrive. Southeast Asia has tropical climates, heavy humidity, and rich soil. Malay is offered in powder, capsules, and extracts. Most reputable vendors will offer Green Malay or Super Green Malay. You may find some other vendors who offer Red-veined Malay, White-veined Malay, or Yellow-veined Malay. However, the red, white, and yellow forms of Malay are less common than the green.
With the variant in vein colors for this strain, you can choose the potency level that suits you best. Super Green Malay happens to be one of the most popular forms of Malaysian Kratom. It has a robust alkaloid content that offers long-lasting support. 
What Is Maeng Da Kratom?
Maeng Da is one of the most popular kratom strains on the market. Maeng Da is presently harvested in the forest of Indonesia's JongKong District and is offered in red, green, white, and yellow vein colors. 
Red Maeng Da is said to be the most potent form of this strain. It has impressive alkaloid content that provides long-lasting support. Alkaloids include high levels of mitragynine and 7-hydroxymitragynine. The kratom market is evolving and many popular strains are being crossbred to create new superior strains. 
Maeng Da vs Malay: How Do They Compare?
Both Maeng Da and Malay are popular strains in the kratom community. Green Malay or Super Green Malay tends to be the choice for those who like the Malay Strain. However, it all comes down to preference. 
Red Maeng Da is the most potent form of kratom on the market. It is one of the most sought-after strains but that doesn't mean that it is the right one for you. Before starting any new herbs or supplements you must consult with your family physician. They are the only ones that can give you medical advice. There is a ton of anecdotal advice on the internet and you should never perceive this as safe advice.
Red Malay Kratom Powder contains high concentration levels of alkaloids and it is highly enjoyable.

$

15.00 –

$

325.00 Select options

Buy premium green maeng da kratom products starting at just $15 in the usa. oasis green maeng da products have 100% all natural mitragyna speciosa.

$

15.00 –

$

325.00 Select options
Both Malay and Maeng Da have impressive alkaloid profiles. They are known to be long-lasting and provide overall balance. It will all come down to your preference and which strain is best for you. We cannot give you advice on effects or which strain is better over another. The facts are that all kratom strains differ, and it will have to be your decision as to which strain is right for you. 
Kratom Pricing
Here at Oasis Kratom, we have consistent pricing across our strains. This helps our customers choose a strain that is right for them rather than base it on a price. 
60g – $15

125g – $25

250g – $35

500g – $50

1kg – $79
Where to Purchase Maeng Da Vs
Malay 
Kratom?
It would be hard to say one strain is more popular than the other when comparing Maeng Da vs Malay. Most reputable vendors will offer both of these strains in powder and capsules. You should be able to find these strains at local vape shops, smoke shops, or specialty shops. However, you can save a lot of money by purchasing your kratom online. 
Online vendors do not have the overhead that a physical store has. So, they can offer kratom at a discounted price. It is a convenient way to get your kratom, as it will be delivered right to your door. However, you want to use caution when ordering from an online vendor. Here are a few tips to help you find a quality vendor who sells kratom. 
Be sure that the vendor you choose is a part of the American Kratom Association. This organization is the main advocacy group for kratom. They have also placed regulations for the industry. We are a part of the AKA and adhere to all GMP regulations set by the American Kratom Association. This ensures you are getting quality, pure kratom. 

Lab testing is another important variable when choosing a kratom vendor. You want to make sure that they offer lab testing as this proves the products are 100% Mitragyna Speciosa. 

Take some time to get to know your kratom vendor. Email them a few questions and see how quick they are to respond. You want to work with a vendor who can offer you the best customer support.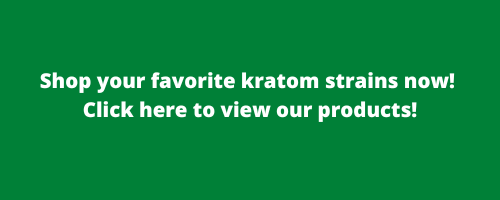 Oasis Kratom
Here at Oasis Kratom, we offer you high-quality kratom powder and capsules. We can offer you the best in the industry because we comply with all GMP regulations set by the American Kratom Association. If you have any questions when shopping our website please do not hesitate to ask. We hope that this article has helped you understand Maeng Da vs Malay kratom strains a bit better. Tell us in the comments below what your favorite strain is! 


---