WHAT IS GREEN MAENG DA Capsules?
Green Maeng Da Capsules are a convenient and easy form of kratom. It allows you to take your kratom with you when traveling. All Maeng Da strains are known for their potency levels and are typically loved among avid kratom users. Maeng Da capsules are also available in red and white veined kratom. This strain originates from the Mitragyna Speciosa trees that are native to Thailand. Green Maeng Da has an impressive alkaloid level, which provides balance and wellness support. 
HOW Are GREEN MAENG DA Capsules MADE?
Green Maeng Da comes from Southeast Asia. Once the leaves are harvested, they will undergo a specialized drying process. It is during this process that the alkaloids will reach their peak potency levels. They will then be ground into an ultra-fine powder. This powder has the consistency of flour. It can be used independently or a lot of manufactures will create other products, including capsules and tinctures.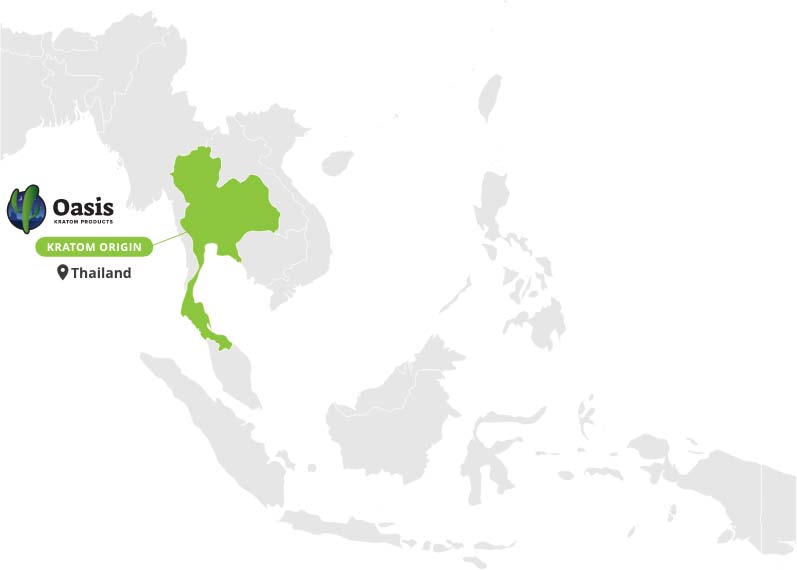 AMERICAN KRATOM ASSOCIATION
The American Kratom Association is well known for its advocacy efforts. They have been successful in overturning a number of legislations that intended on banning kratom. In addition, the AKA has set guidelines to help make the industry a safer place for consumers and deter manufactures from providing products that contain contaminates. 
The GMP protocols outlined by the AKA are not mandatory, but we find them to be a vital part of our process. We ensure you are getting quality kratom that is unadulterated. All of our products go through testing and adhere to the GMP guidelines set by the AKA. 
In addition, the American Kratom Association is looking to get all states on board with the Kratom Consumer Protection Act. This act aims to address issues within the industry and help regulate them. 
RELATED PRODUCTS
Oasis Kratom offers both kratom capsules and powders. You can check out some of our other green-veined kratom products which include Green Elephant, Green Horn, Green Hulu, Green Borneo, and Green Malay. 
Check if Green Maeng Da Kratom is legal in your state.
Ingredients:
Unadulterated Mitragyna Speciosa.