Springfield is a hub for midwestern culture as the Queen City of the Ozarks. What is fast becoming a part of the culture in Springfield and beyond is kratom – and places to buy kratom in Springfield, MO are popping up everywhere.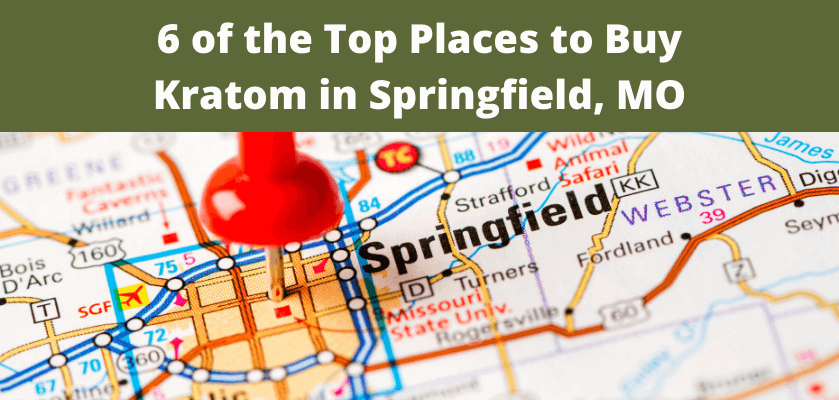 It can be difficult to know which kratom stores are good, which are just OK, and which you should avoid in your search for local quality kratom. That's why Oasis Kratom has put together this list of the top six places to buy kratom in Springfield.
Buying Kratom in Springfield
You can find a variety of shops that sell kratom in the area. Some of the most common are tobacco shops, vape shops, and smoke shops. Here are our top choices:
#1 Vape CBD Kratom Superstore
Address: 1735 W Sunshine St Suite 108, Springfield, MO 65807
Google Rating: 4.7
Vape CBD Kratom Superstore has, as its name implies, a super collection of kratom for you to choose from. You can find all the most popular strains here at prices that are very competitive. But don't feel too overwhelmed by their selection, because a friendly and knowledgeable employee will be there to help you sort through the kratom and find the strain that is just right.
#2 Eddie's Headies
Address: 310 S Campbell Ave, Springfield, MO 65806
Google Rating: 4.7
Eddie's Headies is a local head shop that has a lot of glass for sale, but you can find a decent selection of kratom here as well. They have most of the common strains of kratom available here at a good price. The employees are happy to help you make a choice and let you look at some of the amazing glass creations in the store that you're sure to be amazed by long after you've chosen your kratom.
#3 Soundsmart
Address: 303 E Battlefield Rd suite d, Springfield, MO 65807
Google Rating: 4.6
Soundsmart has a great selection of kratom at really affordable prices, so you can't really go wrong with giving this shop a try. They may not have the most exotic strains for sale here, but they have everything you may need or want available. What keeps many people coming back to this store is the friendly and informed service given by the employees. They're chill, so they won't pressure you to buy and are happy to talk with you about what you need.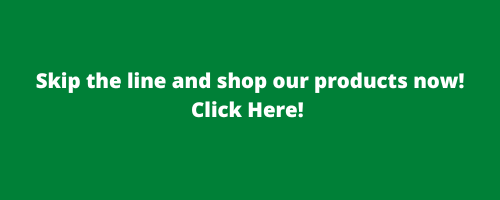 #4 Vapor World
Address: 2005 E Kearney St, Springfield, MO 65803
Google Rating: 4.5
Vapor World is one of the most successful in the area. They have many different kratom strains for sale here and they're available at competitive prices, too. The employees here work hard to make customers feel welcomed and are ready to lend a hand so you leave the store with exactly what you're looking for. They're lauded for their amazing customer service, which is just one reason why it's a successful place to get what you need.
#5 The Fuzzy Bubble
Address: 2767 W Republic Rd, Springfield, MO 65807
Google Rating: 4.3
The Fuzzy Bubble just has a name that screams comfort – and that's what you find when you walk into this store. They're a great alternative store to browse in if you're looking for unique items and they have a nice selection of quality kratom strains to choose from as well. They even give out kratom samples if you're not sure which strain you want to buy – and they still manage to keep their prices at affordable levels for their customers. This is a great place to explore and the employees will make you feel right at home.
#6 Puff the Magic Dragon Pipe Shop
Address: 2005 E Kearney St Suite H, Springfield, MO 65803
Google Rating: 4.2
Puff the Magic Dragon Pipe Shop may have a whimsical name, but they are serious when it comes to the kratom they offer. Discover a wide variety of kratom strains here as well as other products. They carry well-known kratom brands, too, like OPMS Kratom, and it's all available at prices most people find affordable. The employees always seem to have a smile on their faces, too, which makes you feel welcome from the moment you step inside, putting you at ease so you can browse their collection and make the choice that is right for you.
Other Shops
You can also find kratom at these other shops across Springfield:
Cosmic Fish – 1445 S Glenstone Ave, Springfield, MO 65804

Discount Smoke Shop – 2845 W Chestnut Expy, Springfield, MO 65802

Just For Him – 1334 E Battlefield Rd, Springfield, MO 65804

Vapor 100 – 1321 W Sunshine St, Springfield, MO 65807

Discount Smokes & Beer – 635 S Kimbrough Ave, Springfield, MO 65806

Tobacco World – 1420 S Glenstone Ave, Springfield, MO 65804

Cali Ways Smoke Shop – 1928 S Glenstone Ave, Springfield, MO 65804

Glass City – 619 S Glenstone Ave Suite A-B, Springfield, MO 65802

Smoke Science – 1815 E Grand St, Springfield, MO 65804
Is Kratom Legal in Springfield?
You may suspect that because you can buy kratom in so many places in Springfield that it's legal in the city and the state – and you'd be correct! Currently, kratom is legal in Springfield and Missouri at large to buy, sell, and possess. But it's always a good idea to keep your eye on legislation that could change all that on the national, state, and even local levels so you can keep kratom legal and available where you live.
Buying Kratom Online
There is no shortage of places to buy kratom in Springfield, that much is for certain. As someone who lives in Springfield, you know just how easy it is. However, there are a few good reasons to consider buying your kratom online for quality vendors like Oasis Kratom.
The biggest reason that people often buy their kratom online is the price. Online vendors can offer their kratom at less expensive prices than brick-and-mortar stores. Why? Because they don't have the expenses associated with running a storefront – and those savings can be passed directly onto you.
Another huge reason to buy kratom online is quality. When you buy kratom from a store, they may have a small selection that seems as if it's an afterthought, but when you buy from vendors like Oasis Kratom, our specialty is kratom. We take great pains to source it and to lab-test it for purity, quality, and safety. Also, several vendors are accredited by the American Kratom Association, which has introduced guidelines to help keep the supply of kratom safe and consistent. When you order from an AKA-accredited vendor, then you're guaranteeing that the AKA guidelines have been followed and that the product you're getting is some of the best.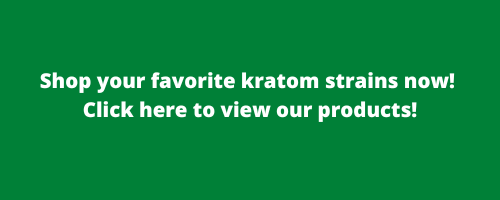 Only you can choose where to buy kratom. Will you go for convenience, quality, or maybe a little bit of both? Let Oasis Kratom help you decide and order from our amazing selection of kratom today. 


---