Known as the "Birthplace of Route 66", famous for cashew chicken and the nation's first one-on-one quick draw duel between "Wild Bill" Hickok and Davis Tutt, Springfield is full of amazing history, culture, and restaurants you're sure to enjoy!
While you're out and about the city, you'll also find many quality smoke shops that carry kratom. We put together this list of the best places to buy kratom in Springfield. This curated list will tell you where to find the vape shops, smoke shops, or herbal shops that have kratom in Springfield, MO.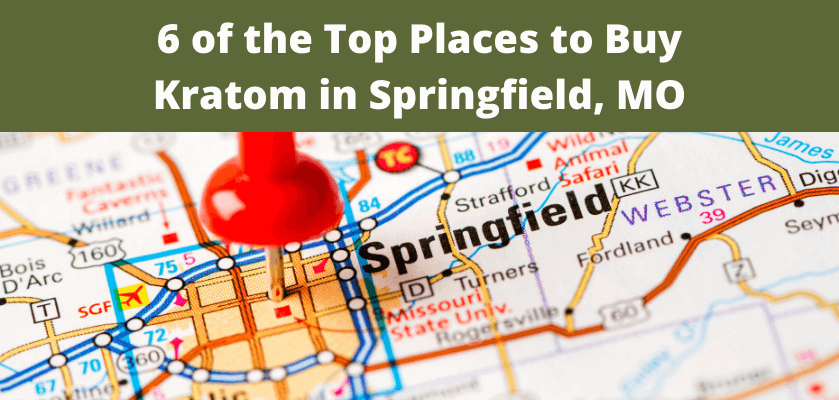 It can be difficult to know which kratom stores are good, which are just OK, and which you should avoid in your search for local quality kratom. That's why Oasis Kratom has put together this list of the top six places to buy kratom in Springfield.
Buying Kratom in Springfield
Kratom is legal to buy, sell and use for those 21+ in all parts of Missouri, so you can buy kratom from a local retailer or you have the option to buy online and have kratom shipped to your door.
The choice is yours! If you are new to or just visiting the Springfield area you may be trying to find the best places to buy kratom.
You can stop the google search, all the top results are below!
#1 Vape CBD Kratom Superstore
Address: 1735 W Sunshine St Suite 108, Springfield, MO 65807
Google Rating: 4.7
Vape CBD Kratom Superstore has, as its name implies, a super collection of kratom for you to choose from. You can find all the most popular strains here at prices that are very competitive. But don't feel too overwhelmed by their selection, because a friendly and knowledgeable employee will be there to help you sort through the kratom and find the strain that is just right.
#2 Eddie's Headies
Address: 310 S Campbell Ave, Springfield, MO 65806
Google Rating: 4.7
Eddie's Headies is a local head shop that has a lot of glass for sale, but you can find a decent selection of kratom here as well. They have most of the common strains of kratom available here at a good price. The employees are happy to help you make a choice and let you look at some of the amazing glass creations in the store that you're sure to be amazed by long after you've chosen your kratom.
#3 Soundsmart
Address: 303 E Battlefield Rd suite d, Springfield, MO 65807
Google Rating: 4.6
Soundsmart has a great selection of kratom at really affordable prices, so you can't really go wrong with giving this shop a try. They may not have the most exotic strains for sale here, but they have everything you may need or want available. What keeps many people coming back to this store is the friendly and informed service given by the employees. They're chill, so they won't pressure you to buy and are happy to talk with you about what you need.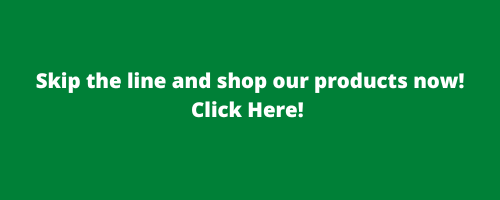 #4 Vapor World
Address: 2005 E Kearney St, Springfield, MO 65803
Google Rating: 4.5
Vapor World is one of the most successful in the area. They have many different kratom strains for sale here and they're available at competitive prices, too. The employees here work hard to make customers feel welcomed and are ready to lend a hand so you leave the store with exactly what you're looking for. They're lauded for their amazing customer service, which is just one reason why it's a successful place to get what you need.
#5 The Fuzzy Bubble
Address: 2767 W Republic Rd, Springfield, MO 65807
Google Rating: 4.3
The Fuzzy Bubble just has a name that screams comfort – and that's what you find when you walk into this store. They're a great alternative store to browse in if you're looking for unique items and they have a nice selection of quality kratom strains to choose from as well. They even give out kratom samples if you're not sure which strain you want to buy – and they still manage to keep their prices at affordable levels for their customers. This is a great place to explore and the employees will make you feel right at home.
#6 Puff the Magic Dragon Pipe Shop
Address: 2005 E Kearney St Suite H, Springfield, MO 65803
Google Rating: 4.2
Puff the Magic Dragon Pipe Shop may have a whimsical name, but they are serious when it comes to the kratom they offer. Discover a wide variety of kratom strains here as well as other products. They carry well-known kratom brands, too, like OPMS Kratom, and it's all available at prices most people find affordable. The employees always seem to have a smile on their faces, too, which makes you feel welcome from the moment you step inside, putting you at ease so you can browse their collection and make the choice that is right for you.
Other Shops
You can also find kratom at these other shops across Springfield:
Cosmic Fish – 1445 S Glenstone Ave, Springfield, MO 65804

Discount Smoke Shop – 2845 W Chestnut Expy, Springfield, MO 65802

Just For Him – 1334 E Battlefield Rd, Springfield, MO 65804

Vapor 100 – 1321 W Sunshine St, Springfield, MO 65807

Discount Smokes & Beer – 635 S Kimbrough Ave, Springfield, MO 65806

Tobacco World – 1420 S Glenstone Ave, Springfield, MO 65804

Cali Ways Smoke Shop – 1928 S Glenstone Ave, Springfield, MO 65804

Glass City – 619 S Glenstone Ave Suite A-B, Springfield, MO 65802

Smoke Science – 1815 E Grand St, Springfield, MO 65804
Is Kratom Legal in Springfield?
Kratom is legal to buy, sell and use for those 21+ in all parts of Missouri. Learn more about the kratom laws in Missouri here.
There are currently no pending laws here so you can safely find kratom in this state.
However, laws can always change so be sure you stay current on local laws and regulations regarding kratom.
Buying Kratom Online
Because you live in a state where kratom is legal you have two options– you can either buy it online or locally! Buying kratom online is a popular option because you can save some money with discounts and coupon codes, they usually have a larger selection to choose from, and the kratom is typically better quality. If you love lots of options, shopping for kratom online is perfect for you! Vendors who sell online tend to have a large variety of strains to try vs. a local retailer who may have only a few.
Not all kratom retailers are created equal. Make sure you are choosing a vendor who abides by the American Kratom Association (AKA) standards and only sells lab tested, 100% Mitragyna Speciosa products. The AKA has put good manufacturing processes (GMP) in place to keep kratom users safe and set quality standards for the kratom you buy.
We recommend talking to your healthcare provider before you try kratom and reading some customer reviews. It's helpful if you're wondering how will kratom affect you and which strains to try. Only buy kratom online from AKA certified vendors, like Oasis Kratom. We follow every guideline and GMP to bring you lab tested and certified products that are only the best 100% Mitragyna Speciosa. 
Have a great time in the Show Me State and when you're exploring places to buy kratom, be sure to try a reputable shop from the curated list above. Safe travels and happy shopping!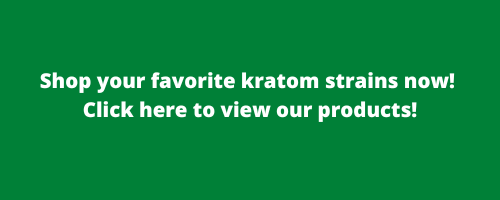 Only you can choose where to buy kratom. Will you go for convenience, quality, or maybe a little bit of both? Let Oasis Kratom help you decide and order from our amazing selection of kratom today. 


---