Kratom has become so popular in the United States in recent years, it's become easy to find in places you'd least expect – like Bismarck! There are quite a few quality vendors to buy kratom in Bismarck, N.D., you might be surprised.
However, just because there are many places to buy kratom in Bismarck doesn't mean they're all high quality. We've spent time researching each kratom seller in the area so you don't have to and have come up with this list that combines top-quality kratom at reasonable prices with service anyone can appreciate.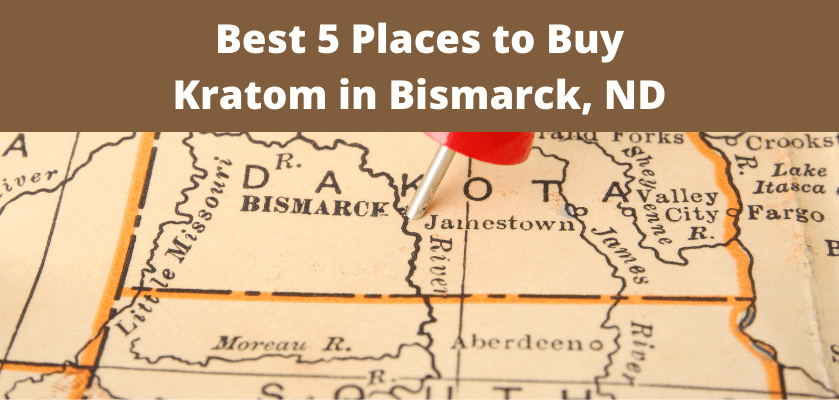 Buying Kratom in Bismarck
Many different types of shops carry kratom in Bismarck. You'll find kratom most easily at vape shops, tobacco shops, and smoke shops in the area.
#1 Tokes "R" Us
Address: 2700 State St # M1, Bismarck, ND 58501
Google Rating: 4.9
When you walk in Tokes "R" Us, you'll feel instantly at ease due to the friendly employees and laid-back owner. People who frequent this shop that sometimes employees will give you discounts on the products you buy, including their kratom. They have a good selection of quality kratom in the store at competitive prices. If you need help finding what you need, then just ask!
#2 Infinite Vapor Bismarck
Address: 710 E Bowen Ave, Bismarck, ND 58504
Google Rating: 4.6
At Infinite Vapor Bismarck, you can find a variety of vape and CBD products in the store as well as a small selection of kratom. While they may not have the most extensive kratom stock to choose from, what they do have is of good quality and very fairly priced. What shines at this store above other vendors in the city is how focused the employees are on education. They truly want you to have a great retail experience in the store and it shows. They have high standards for both the items they carry and the people they employ, so this is a great store to try out.
#3 Knock-Ootz
Address: 2700 State St # M1, Bismarck, ND 58501
Google Rating: 4.6
Knock-Ootz carries a variety of products, from posters to local art and music to tobaccos to vape products. They also happen to have a good selection of kratom in store with some of the most popular strains available. They offer a 10 percent military discount on their items as well, making this a great place to go if you qualify. Plus, the service is friendly and the local owners are always happy to lend a hand.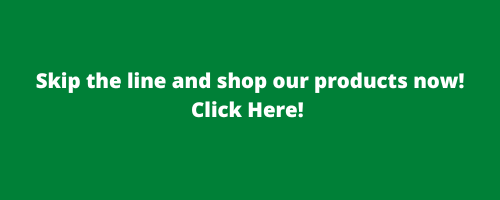 #4 Moe's Smoke Shop
Address: 3500 N 14th St, Bismarck, ND 58501
Google Rating: 4.2
You can find a lot of products at Moe's Smoke Shop including fine cigars, tobacco, and kratom. Their kratom selection is good. Their selection of all their products is pretty impressive. You can find the most popular kratom strains here at prices that are affordable as well. Additionally, the employees are pleasant and always ready to help, so ask as many questions as you want and you may learn a thing or two about your favorite kratom strain – or a new one to try.
#5 Puff and Stuff Smoke and Oddities
Address: 107 Collins Ave, Mandan, ND 58554
Google Rating: 4.4
Puff and Stuff has a lot of things to choose from in their store, including a small selection of kratom. While you can find larger selections at some other places, this is a store where children are welcome. They provide coloring books and toys to keep the little ones occupied while you shop. The employees are friendly and inviting service and are quick to answer any question you may have. It's definitely a place to try out!
Other Shops
There are some other stores in the Bismarck area that may also sell kratom. You'll have to go in to see if they have what you want and need.
Smokey's House of Pipes Bismarck – 225 N 18th St, Bismarck, ND 58501

Big Willie's ATP – 3028 Memorial Hwy, Mandan, ND 58554

Peace Garden Hemp Company – 717 E Main Ave, Bismarck, ND 58501

Pure Dakota Health of Bismarck – 1207 Memorial Hwy, Bismarck, ND 58504
Is Kratom Legal in Bismarck, N.D.?
It is legal to buy, sell, and possess kratom in North Dakota, including Bismarck. There have been no bills introduced by the legislature in North Dakota to try to regulate kratom in any way, which is welcome news. Still, it's a good idea to keep up with the latest kratom news through the American Kratom Association to ensure that kratom stays legal in Bismarck and beyond.
Buying Kratom Online
While Bismarck may not have the most extensive selection of kratom, you can definitely buy some locally if you want. However, it's a good idea to explore how online kratom vendors such as Oasis Kratom may be a better choice.
One thing you may find true through online vendors is better pricing than what you can find in person. The reason why is pretty simple: Online vendors don't have to maintain a storefront and all the costs associated with it, so they're able to pass on those savings to you. That's a definite plus.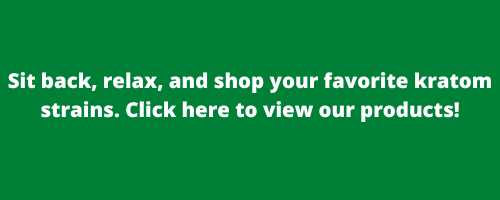 Another reason to explore the kratom you can purchase online is the larger variety and quality you can find. Oasis Kratom has a large selection of kratom strains to choose from in red, green, white, and specialty varieties. That seems to be something lacking in Bismarck.
The quality of the kratom you buy from American Kratom Association accredited vendors like Oasis is so much better than most of what you can find in stores. Companies accredited by the AKA lab test all the kratom they sell for quality, purity, and safety. They're also packaged in accordance with the guidance from the AKA under GMP protocols, so you receive fresh kratom strain to your door.  
Only you can decide the best way to buy kratom in Bismarck, N.D., that fits your needs and your budget, but remember that Oasis Kratom is here to help you navigate, so try some kratom from Oasis today!


---