Buying kratom in San Diego can be a complicated task. That's because, in the city of San Diego, you cannot legally purchase kratom. However, it is legal in San Diego County and many places close to San Diego carry kratom.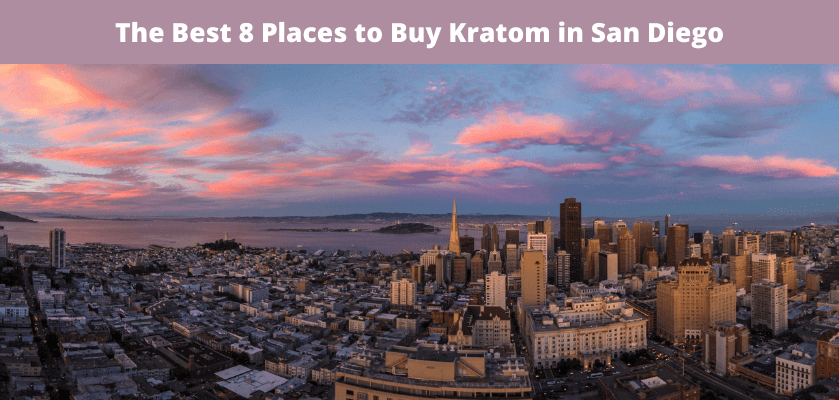 Even though you may have to travel a few extra miles for your kratom, it'll be worth it when buying through some of the fantastic places around San Diego.
Kratom Shops Around San Diego
If you're willing to travel just a few miles, you can easily find some of the best shops in the state of California to purchase kratom. You can find kratom at tobacco shops, smoke shops, and vape shops all around San Diego County and beyond. The best carry quality products at a price you can appreciate, all with service that will leave a smile on your face.
#1 The Kratom Store
Address: 8047 La Mesa Blvd Suite A, La Mesa, CA 91942
Google Rating: 5.0
Just outside of San Diego, The Kratom Store in La Mesa is a great place to go for all your kratom needs. The name says it all – it's all about the kratom here. You'll find a wide variety of kratom, including several strains that may be difficult to find in other places. They even have some strains of yellow kratom, which can be hard to find. It's a kind of luxury kratom store and the staff definitely make you feel like you're having an exclusive experience.
#2 Bumble Bee Botanicals
Address: 8047 La Mesa Blvd Unit C, La Mesa, CA 91942
Google Rating: 4.7
Another local favorite, Bumble Bee Botanicals is also dedicated to providing quality kratom exclusively to the area. They offer a large selection of high-quality kratom that is also known for its lab-tested purity. You can find many different strains in both powder and capsule form here, with friendly staff members that make you feel comfortable.
#3 Goodfellas Smoke Shop
Address: 459 a, Broadway, Chula Vista, CA 91910
Google Rating: 4.8
If you're looking for a large and varied selection of kratom, including some of the most popular strains, then Goodfellas Smoke Shop is the place to go. They have an impressive range of kratom products here and the staff always seems to know just how to help you find what you're after. They're also not afraid to make recommendations, which is a great way to discover something new for you.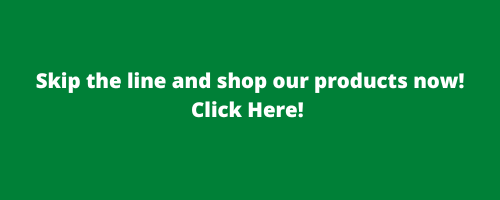 #4 Broadway Smoke Shop
Address: 1067 Broadway # 101, Chula Vista, CA 91911
Google Rating: 4.7
Broadway Smoke Shop is one of the top kratom spots in the area. It has a large selection of quality kratom to choose from at prices that are quite competitive. The staff is friendly and helpful, and they do sell kratom in bulk if that's what you're in the market for.
#5 E Smoke Shop
Address: 210 Broadway, Chula Vista, CA 91910
Google Rating: 4.8
While you will mostly find vapes and e-cigs at E Smoke Shop, they do have an ample stock of kratom here, too. They have an impressive selection of kratom from some of the major leading brands in the industry. On top of that, the store cares about the quality of the kratom they offer, since they stock the good stuff – and the employees are more than happy to help you find what's right for you.
#6 Max Tobacco
Address: 1201 3rd Ave, Chula Vista, CA 91911
Google Rating: 4.3
Max Tobacco is another good destination to try out when looking for kratom in the San Diego area. It's a shop with a good stuck and even though kratom is not their specialty, you can find some of the most popular kratom brands and strains here. Their prices are fair, and their service is some of the best on this list. The employees greet you and make you feel welcome from the moment you enter the store and are happy to share their advice and recommendations with you.
#7 Vishions Smoke Shop
Address: 4370 Palm Ave, San Diego, CA 92154
Google Rating: 4.3
At Vishions Smoke Shop, kratom is one of the many things you'll find. They specialize in pipes, glass, and other smoking accessories but also carry a very nice selection of kratom. The employees are ready to help and seem to care about the customer experience in the store as they help you find what you need.
#8 Nono Smoke Shop
Address: 272 3rd Ave # A, Chula Vista, CA 91910
Google Rating: 4.5
Nono Smoke Shop is female-owned and is in a great location in Chula Vista, convenient to San Diego. They sell many different strains of kratom here all year long, so you can easily find your favorite white, green, or red strain in this shop. The service is very friendly and the store itself is easily laid out so you can find exactly what you need.
Other Shops
If you're looking for other places to buy kratom near San Diego, you can try these shops as well:
The Cage Smoke Shop – 3069 El Cajon Blvd, San Diego, CA 92104

La Mesa Smoke Shop – 7200 El Cajon Blvd # A, San Diego, CA 92115

So Cal Smoke Shop – 6080 University Ave, San Diego, CA 92115

Oliva Smoke Shop – 1610 Palm Ave Suite #B, San Diego, CA 92154
Kratom Legalities in San Diego
While kratom is legal in the state of California, its legality gets a little tricky within the city limits of San Diego. Since 2016, the sale and possession of kratom is banned in the city of San Diego through a city ordinance. It is legal, however, to buy and possess kratom in San Diego County as well as the surrounding areas, which is why you may find some shops that sell kratom very close to San Diego – some even with a San Diego address. Just make sure to pay attention to where you are and the local laws that surround kratom.
Buying Kratom Online
In and around San Diego you have some amazing choices for purchasing kratom, but don't forget there's a whole world of online vendors out there too. In some cases, buying your kratom online through a vendor like Oasis Kratom can help you get a product of better quality and purity at a lower price.
How is this possible? Well, first, online vendors don't have the costs associated with running their business as traditional vendors do. They don't have the overhead costs of running a physical store with employees and other bills, so they're able to pass on those savings to you.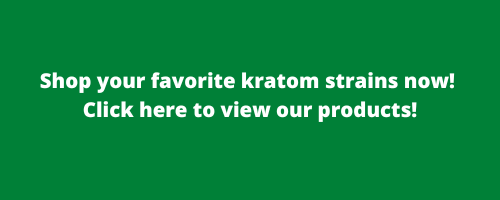 Another important bonus to online kratom buying is quality. Companies like Oasis Kratom are members of the American Kratom Association. This organization seeks to create standards in the industry for purity and quality, requiring any vendor associated with them to operate by their guidelines. All the kratom sold at Oasis Kratom is lab-tested for quality and purity, so you know you're getting a quality product at a price you may not be able to beat anywhere else.
When you buy kratom in San Diego, remember you have a lot of options. Let Oasis Kratom show you how good the kratom you buy can be. 


---