Miami is a happening place with loads of shops to explore. We have a lot of customers wondering where they can buy kratom in Miami. We put this guide together to help you find the best places in Miami that offer kratom.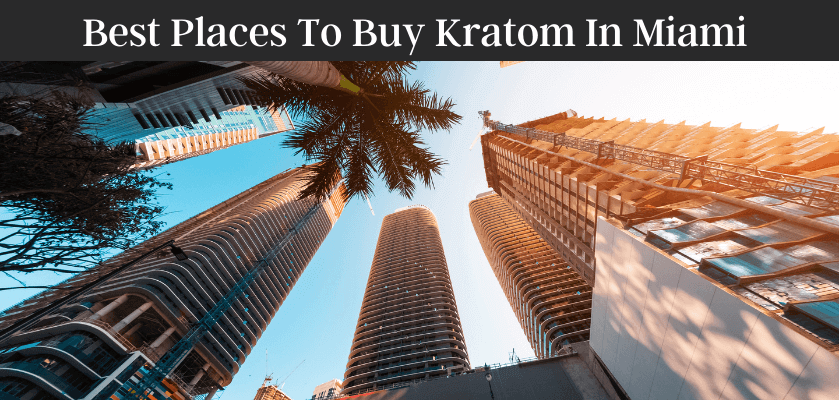 Best Kratom Shops In Miami
When looking to buy kratom locally you would want to check out your local smoke shops, vape shops, and herbal shops. If you live in an area where there are not a lot of stores you may find kratom in a gas station or you could buy it through an online vendor. Below we have listed the top places in Miami to buy kratom. 
#1 Miami Hookah Headz 
Address: 1405 Washington Ave, Miami Beach, FL 33139
Google Rating: 5.0
It doesn't matter what you're looking for chances are you will find it at Miami Hookah Headz. This is a trendy shop that has a lot of cool items. You are sure to find a favorite souvenir here if vacationing in Miami. They offer CBD, kratom, vape and tobacco products, pipes, hookah, and much more. 
#2 SOL Botanicals
Address: 777 NW 72nd Ave Suite 2094, Miami, FL 33126
Google Rating: 5.0
SOL Botanicals is a high-quality shop that offers some of the best kratom products in Miami. Reviewers also mentioned that they have great prices. Being a botanical shop, you should be able to find many different strains that are of higher quality than what smoke shops sell. They offer both powder and capsules. Plus, this shop is open 24 hours a day 7 days a week. 
#3 VaporizeMe Smoke & Tobacco
Address: 7485 SW 8th St, Miami, FL 33144
Google Rating: 5.0
VaporizeMe specializes in vape and tobacco products. However, you will find a load of other products including hookah, cigars, pipes, kratom, and more. They offer top brands and have a friendly staff waiting to help you. Stop in VaporizeMe and pick up your favorite kratom strains.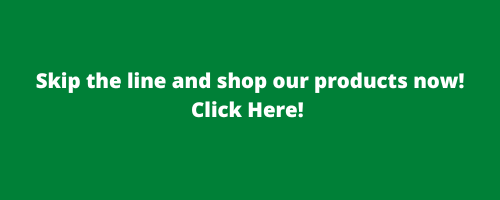 #4 Herbin Living Smoke Shop
Address: 6630 Biscayne Blvd, Miami, FL 33138
Google Rating: 4.8
Herbin Living is a quaint shop that has a lot to offer. Customers rave about the quality of kratom that they get here. They also offer CBD, Delta 8, and have a Dab Bar. You can also pick up award-winning hemp flowers here, along with CBD oils, gummies, vape carts, and much more. The staff is well versed in herbal supplements and is willing to help you with anything you need. 
#5 Vape & Smoke Shop
Address: 2895 Biscayne Blvd, Miami, FL 33137
Google Rating: 4.8
Vape and Smoke offers a large line of tobacco and vape products. However, you will also find kratom, CBD, cigars, pipes, glassware, and much more. Comments suggest that this smoke shop has some of the best prices in Miami. Give them a try and let us know what you think. 
#6 Brickell Smoke Shop
Address: 13 SW 7th St, Miami, FL 33130
Google Rating: 4.6
The first thing you will notice when pulling up to Brickell is the beautiful mural on the side of the building. This shop has a clean and modern look and feel. It is very welcoming and the staff is highly knowledgeable about their products. You have over 10,000 products to look through. This massive inventory includes kratom, kava, CBD, vape supplies, tobacco products, hookah, and much more. 
#7 LB Smoke Shop
Address: 1248 Coral Way, Miami, FL 33145
Google Rating: 4.6
A lot of people stop by LB Smoke Shop to chill. The staff is accommodating and know a lot about their products. This shop is all about catering to the smoking crowd. You will find tons of vape and tobacco products here, but that is not all. They also have amazing glassware, water pipes, grinders, trays, kratom, CBD, hookah, and much more. It is not your everyday smoke shop. They go above the bar to make sure that their customers are happy. 
#8 Primo's Smoke Shop
Address: 804 SW 22nd Ave, Miami, FL 33135
Google Rating: 4.8
Primo's has a good reputation with their customers because they cater to their needs. You will find tobacco, vape, kratom, pipes, cigars, and much more at this shop. If there is something you are looking for but do not see it, just ask. They are willing to extend their product line to ensure their customers are well taken care of. This is why they have such high ratings. 
Other Shops 
Midtown Smoke Shop – 3503 NE 2nd Ave, Miami, FL 33137

Holy Smokes Coconut Grove – 2809 Bird Ave, Miami, FL 33133

Wynwood Market Smoke Shop – 2614 NW 5 Ave, Miami, FL 33127

Vape & Smoke Shop – 467 S Dixie Hwy, Coral Gables, FL 33146

SmokeFX Smoke Shop – 1801 NW 7th St unit 3, Miami, FL 33125

Smokers Cove – 1631 Washington Ave, Miami Beach, FL 33139

Green thumbs up smoke shop – 2645 NW 20th St, Miami, FL 33142
Is Kratom Legal In Miami?
Yes, kratom is legal in Miami. The only area in Florida that has a problem with kratom is Sarasota County. They ban kratom a while ago, which makes it confusing for users in this area. So, you can buy, use, and possess kratom in all areas of Florida except Sarasota County. If you are pulled over and you have kratom you could face criminal charges. This is why you must understand the laws surrounding kratom. 
Buying Kratom Online
You can buy kratom in stores or online. A lot of customers are turning to online vendors for their kratom because they can save some money. Vendors who run eCommerce stores do not have to worry about rent, utilities, and staff. They can pass those savings along to their customers. 
Also, online vendors tend to have better quality kratom. When a vendor decides to become serious about the kratom industry they become associated with the American Kratom Association. This group has put together GMP regulations for vendors to comply with.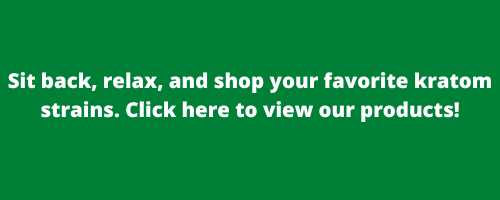 They are heavily concentrated on improving the kratom industry. Vendors who comply with their standards produce higher quality kratom. They conduct lab testing on their products which proves their purity and quality. 
You can buy kratom in Miami but you may also want to check out your options online. Just be sure that you go with an AKA registered vendor. Oasis Kratom is registered with the AKA and we offer powders and capsules. Let us know if you have any questions about our products. 


---