Are you looking to buy kratom in Altoona, PA? You may not think there are a ton of options out there for you, but there are! Kratom has grown increasingly popular almost everywhere and has reached your door in Altoona. There are several places to buy quality kratom in and around the city.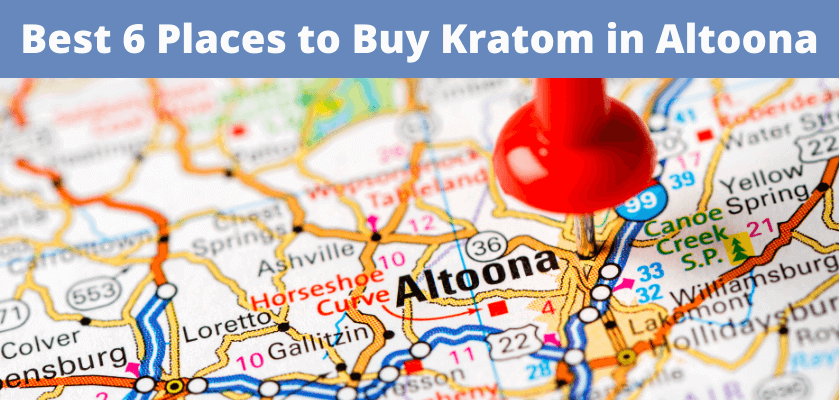 Buying Kratom in Altoona
You can buy kratom in Altoona at a variety of places, including smoke shops, tobacco shops, and vape shops. We think some of the best places have great products, good customer service, and reasonable prices.
#1 Herbal Equipment and Distribution
Address: 222 W Plank Rd, Altoona, PA 16602
Google Rating: 4.5
Herbal Equipment and Distribution have an amazing selection of kratom products, as well as tobacco and smoking accessories. They have a very nice selection of kratom that is sure to include the strain you're looking for – and maybe a few that you weren't! The owners often run great sales that help to keep their prices reasonable and give good deals to their loyal customers. The customer service simply can't be beat, making this a great store to give your kratom business to in Altoona.
#2 Puff Super Value
Address: 3005 Walnut Ave, Altoona, PA 16601
Google Rating: 4.4
Those who frequent Puff Super Value love this store for two reasons: the variety and the service. They have a large selection of things you'd normally find at a smoke shop but also a reasonable selection of kratom. If you're unsure what you want to buy, the staff is ready and available to assist you in making the right choice. Chances are you'll leave this place feeling like you got what you came for at prices that made you happy.
#3 Smoker's Square
Address: 503 E 25th Ave, Altoona, PA 16601
Google Rating: 5.0
One thing people love about Smoker's Square is the selection of products they have, including a great selection of fresh kratom at affordable prices. The staff is known as super friendly and creates a welcoming environment for both regulars and those new to the store. This little store has more than you think it might, so make sure to put it on your list!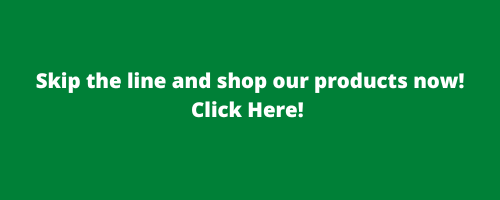 #4 Altoona Smoke Shop Vape
Address: 2718 Plank Rd, Altoona, PA 16601
Google Rating: 4.2
People love Altoona Smoke Shop Vape because of the amazing products sold in the store. The selection of kratom they have is enough for the avid kratom fan and the quality of the products is also decent. Many people feel like the owners go out of their way to provide a superior buying experience in the shop, which is why people keep coming back here for more.
#5 Your CBD Store
Address: 415 Orchard Ave, Altoona, PA 16601
Google Rating: 4.9
Your CBD Store may specialize in CBD products, but they have a large variety of kratom as well. Their kratom selection is good and they offer high-quality products to boot. The staff has been praised for their helpfulness and knowledge, always happy to help you find the right kratom for you. This shop may just become your local go-to for all things kratom and CBD.
#6 PA Botanicals
Address: 1819 E Carson St, Pittsburgh, PA 15203
Google Rating: 4.9
If you're willing to take a bit of a drive into Pittsburgh, then you can find PA Botanicals. This highly-rated store has a variety of CBD products and kratom. Their kratom selection and quality may be worth the drive. Plus, they have a friendly staff that is willing to help you find the right products at the best price. You may want to put this store on your list!
Other Shops
There are several other smoke and vape shops in Altoona, but it cannot be confirmed if they sell kratom or not. You may want to explore a few of these to see if they offer kratom:
Smoker's Express – 2428 Union Ave, Altoona, PA 16602

Nic's Tobacco Outlet – 3101 Pleasant Valley Blvd #4, Altoona, PA 16602

One Stop Smoke Shop – 3305 Pleasant Valley Blvd Unit C, Altoona, PA 16602

Sam's Tobacco – 368 Greenwood Rd, Altoona, PA 16602

Vapor Expressions – 1801 N 20th Ave, Altoona, PA 16601

Vape Vibe – 415C Orchard Ave, Altoona, PA 16602

Dananjers – 307 S Juniata St, Hollidaysburg, PA 16648
Is Kratom Legal in Altoona, PA?
Rest assured that kratom is legal in the state of Pennsylvania. It is also legal in the United States as a whole, though some states and municipalities have barred the possession and sale of kratom. In 2019, the Pennsylvania Senate passed a bill to urge the Food and Drug Administration to regulate kratom. This is an ongoing matter, so it's a good idea to keep abreast of kratom-related legislation in the state through the American Kratom Association to ensure that kratom stays legal in the U.S. and your state.
Buying Kratom Online
While there are many options to buy kratom in Altoona, PA, you may want to consider how buying it online is advantageous to you.
When you buy kratom from an online vendor like Oasis Kratom, which is accredited by the American Kratom Association, you know that you're getting a quality, fresh, and lab-tested product. Oasis Kratom tests all their kratom through third-party labs to ensure quality, safety, and purity. Additionally, all the products are packaged under GMP guidelines to ensure that the kratom remains fresh and free from contaminants.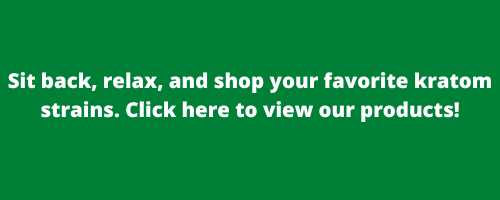 You may think all of this attention to quality would mean higher prices, but you may be surprised that many online vendors are less expensive than traditional brick-and-mortar stores. How is that possible? Well, online stores don't have to maintain a storefront and all the costs associated with that, and they then pass those savings onto you.
Oasis Kratom also offers a 30-day money-back guarantee on their products, which isn't something you can always find from a retail store. Oasis also knows where all their kratom comes from – which is why we're so confident in our quality and customer satisfaction.
You have a lot of choices when you want to buy high-quality kratom in Altoona, PA, but consider the benefits and convenience of buying your kratom online from Oasis Kratom! 


---